Opened 3 boxes at Christmas, here's my complete breakdown:
Dexter Group: DG2 (x3)
Dexter Dream Scenes: DS1 (x3)
Dexter Portraits: DT3 (x3)
Dexter the Killer: DK1, DK4, DK6
Dexter's Relationships: DR1, DR3, DR4
The Dark Defender: DD1, DD2, DD4
Behind the Scenes: DB2, DB4 (x2)
A little peeved with all the extras...
Autographs: DA5 (David Zayas/Angel Batista) and DA11 (Mark Pellegrino/Paul Bennett)
Costumes: DC10 (Sgt. Doakes' shirt) x3; DC21 (Vince Masuka's shirt)
Really peeved about Sgt. Doakes...
However, the last card made me somewhat forget about all those doubles and triples... DPC2, left hand prop
Here it is (sorry about the not-so-clear picture, but I don't have a scanner at the moment, just my camera):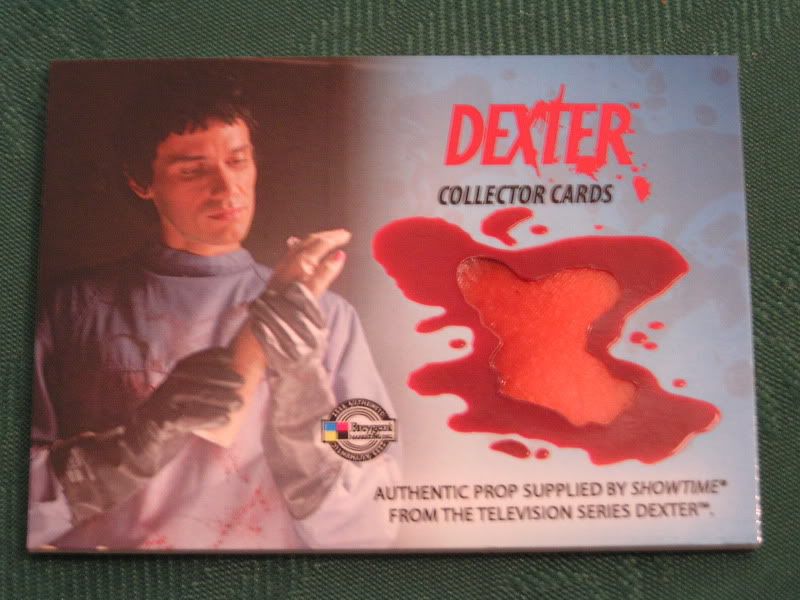 Love it

____________________
Martine