Originally posted by H_Toser:
Here's the next card....er, I mean, sticker! This will be given away at the Philly Non-Sports Card Show on October 18 & 19 at the Merchants Square Mall in Allentown, PA.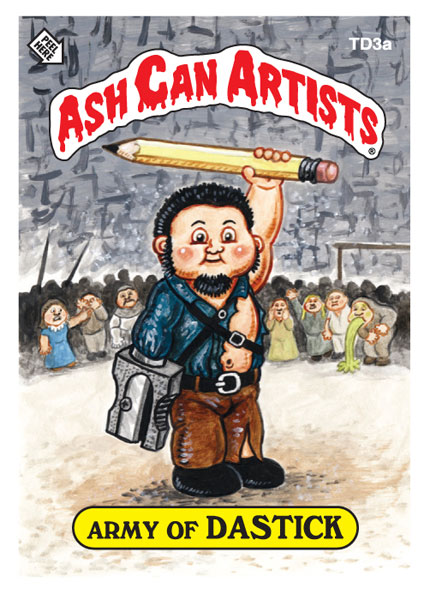 This sticker feature art by Ted Dastick Jr. who will be on-hand at the show. It will be given away in our promo packs available with show entry. A very limited edition "B" version for sale at Ted's table. That one is a silver metal card.
You can see all cards posted thus far collected on the promo page of the Philly Non-Sports Card Show website:
Promos Oct 14
See you at the show in just a few weeks!