EXCITING NEWS!
DEXTER SEASONS 7 & 8
COLLECTOR CARDS (THE FINAL SERIES)
will be released in January!
Collect the all new series of 72 cards, parallel cards, autograph cards, autographed costume cards, costume cards, and 3 special subsets.
Each box contains a complete set of 72 base cards, 1 parallel card,
6 hits (costume, autograph, dual autograph or autographed costume card),
And 6 Chase Cards: 2 of 9 Dexter's Justice,
2 of 9 Friends or Foe,
and 2 of 9 Quotes.
10 set boxes per case – only 70 cases made.
In each case we will be putting a foil stamped card numbered 1/1.
In each case we will be putting a stamped foil chase card numbered 1/5.
Collect all 9 autograph cards, 3 costume autograph cards, 26 costume cards, 5 dual costume cards, dual autographs and 1 triple costume card.
Autographs include Michael C. Hall, Sam Underwood, Yvonne Strahovski, Matt Gerald,
Charlotte Rampling, Geoff Pierson, Aimee Garcia, Jadon Wells
Check out some of these exciting cards:
72 CARD SET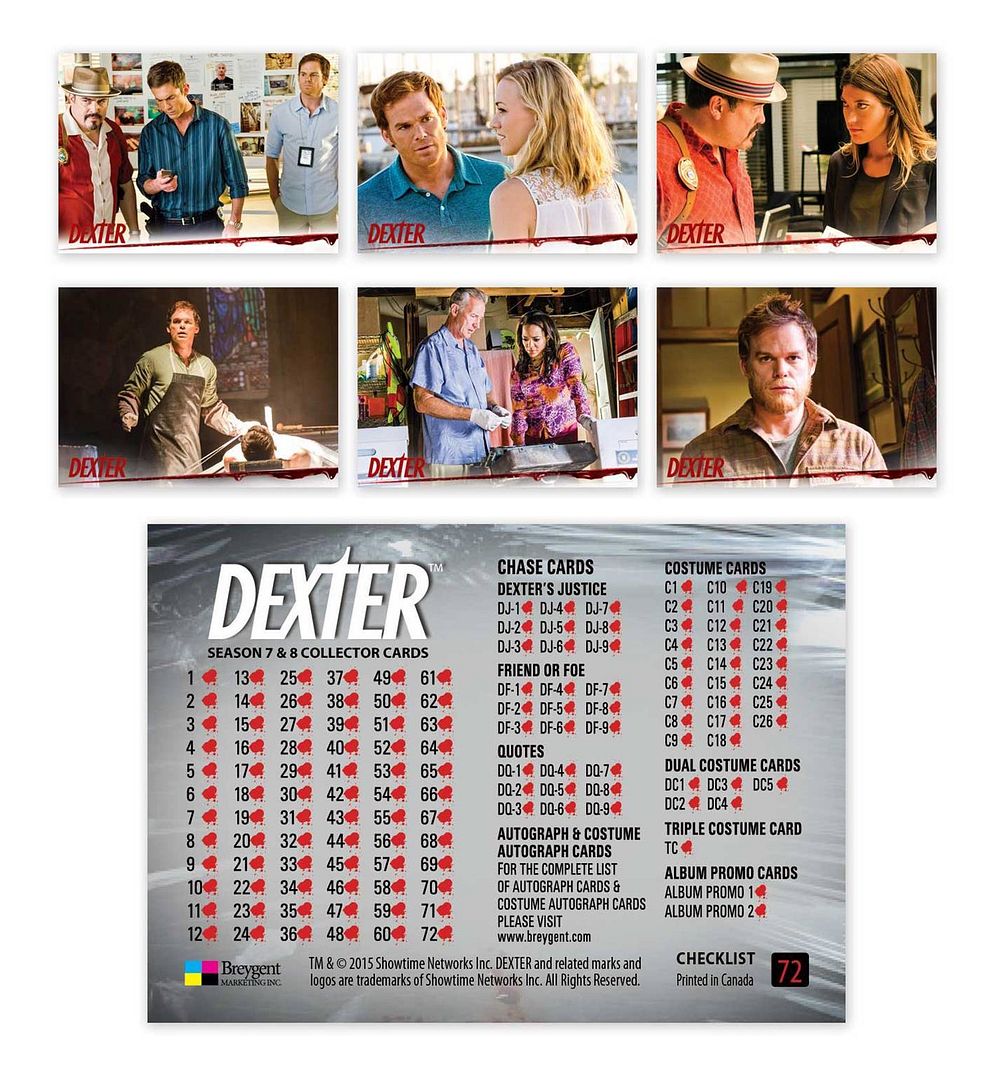 COSTUME CARDS, DUAL COSTUME CARDS AND TRIPLE COSTUME CARD
AUTOGRAPH COSTUME CARDS
Check out Aimee Garcia signing her cards!
AUTOGRAPH CARDS
CHASE SETS PRODUCED WITH RAISED 3D UV VARNISH:
DEXTER'S JUSTICE, FRIEND OR FOE & QUOTES
COLLECTOR'S ALBUM includes 2 Album Promo Cards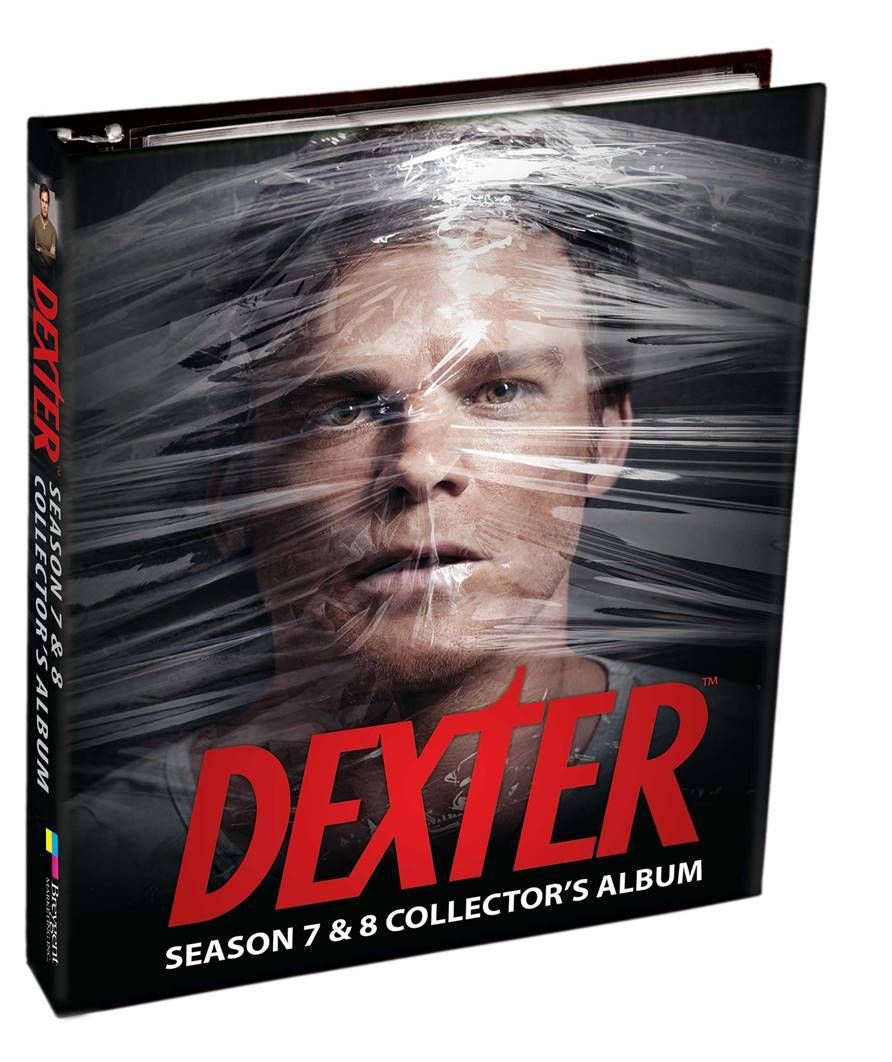 COMING ATTRACTIONS:
AMERICAN HORROR STORY SEASON 2 – ASYLUM
BATES MOTEL SEASON 1
BATES MOTEL SEASON 2
JURASSIC DOMINATION SKETCH ART BOOKLET PACKS
WOMAN OF DYNAMITE SKETCH ART BOOKLET PACKS
orders are being taken now