Does this happen to anyone else?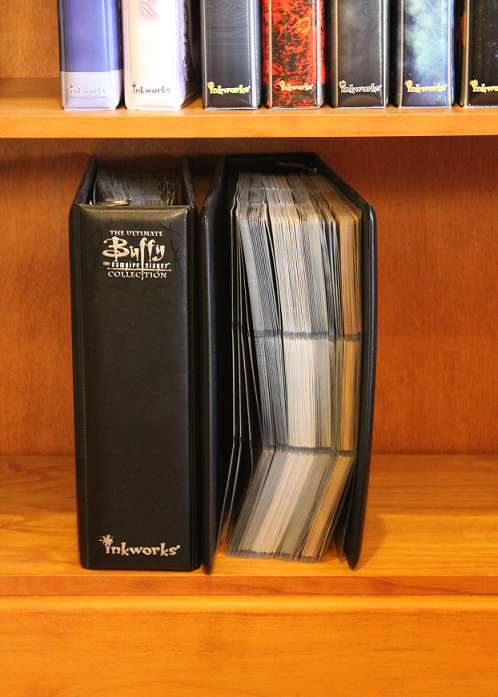 As you can see the cards in the 9 pocket pages are not standing up straight. I thought that if the Binder was full enough they wouldn't do that
as you can see I was wrong
It has even started to bend the Binder itself as you can see by this photo.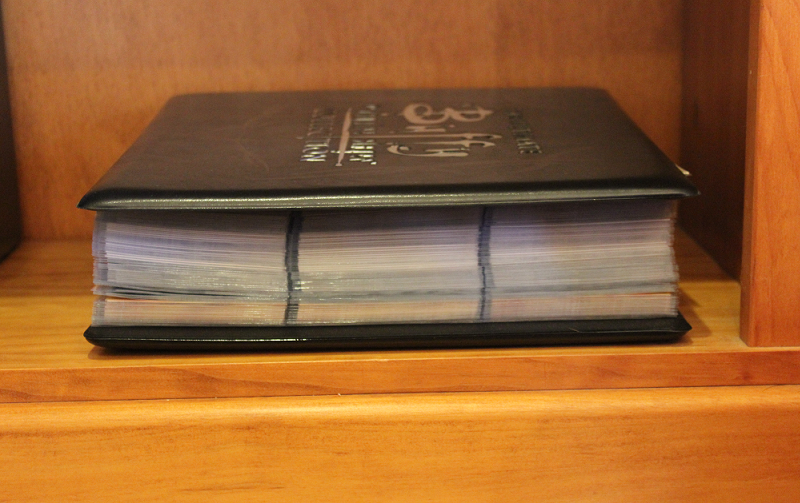 I have a few of the Buffy 10th Anniversary Binders which are full of random sets that I don't have Binders for.
So now I have the Binders lying on their sides in the hope that eventually it will get the bend out.
It seems it is only my 10th Ann. Binders that have this problem none of the thinner ones are bending, I think it's all the weight.
I'm not sure what to do now, storage wise, any thoughts would be very appreciated