Sorry this isn't my own scan, it's the one that the seller scanned for eBay, but it is the exact same card.
I bought this AGES ago, I don't even collect the set, I just thought it was a beautiful card. I love blue and brown together.
Cost about £5 or so which is why I couldn't resist!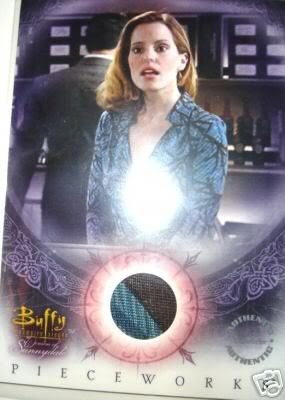 Nothing special, but I like it.
Everyone else get posting! I LOVE seeing people's variants. There are some beautiful ones from Phoebe's dress from Destiny, I'd love to see more of those posted!
Olly x

____________________
Now they see the sky, and they remember what they are.