Originally posted by Bill Mullins:
What's the oldest person who's autographed a card in your collection?
I've got two signed cards by people born in 1905. Wassily Leontief on a Univ of Michigan Famous Economists card, and Joseph Cotten on the back of a Hollywood Walk of Fame card. I've got maybe 20 or so signed cards by people born before 1920.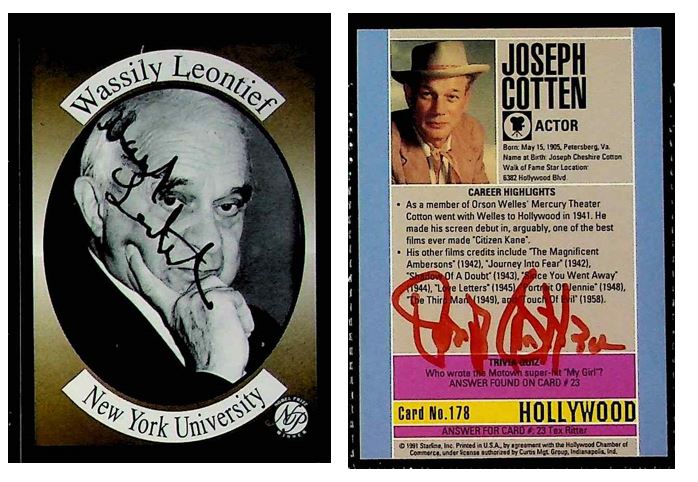 Richard Fleischer was born in 1916 and has a signed Betty Boop card that was factory-issued as signed. Is there anyone born before that who has pack-issued signed cards? Maybe some old guy on Star Trek:TOS, or Twilight Zone?