http://pernastudios.deviantart.com
Perna Studios is very excited to announce our very first trading card set entitled Classic Mythology. This set will focus on 6 timeless Classic Mythologies that we have all come to love and enjoy during our lifetime. The mythologies spotlighted in this set are Greek, Norse, Egyptian, Celtic, Japanese and Hindu. We have an impressive list of artists involved on this set working on both base/promo cards and sketch cards. We will have 2 promo cards to start off with.
Our first promo for this set will be of the Egyptain God Horus by the lovely Meghan Hetrick. Meghan will be giving these away for free at her table at the upcoming Philly Non-Sports Card Show
http://www.nonsportupdate.com/philly.htm
running October 22-23rd 2011 in Allentown PA. These cards will also be extremely limited.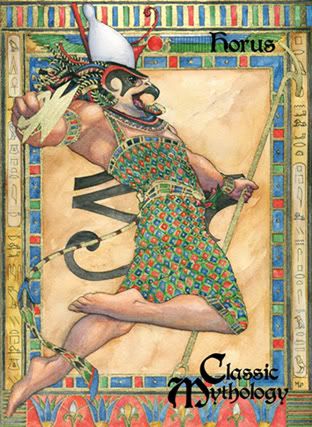 www.meghanhetrick.deviantart.com
Our second promo will be of the Norse Valkyrie Brunhilde painted by the lovely Ingrid Hardy will be our second promo card for this set. We will be giving these away for free at Tony Perna's table at the Wizard World Mid-Ohio Con
http://www.wizardworldcomiccon.com/home-midohio.html
running the weekend of October 22-23rd 2011 in Columbus Ohio. These cards will also be extremely limited.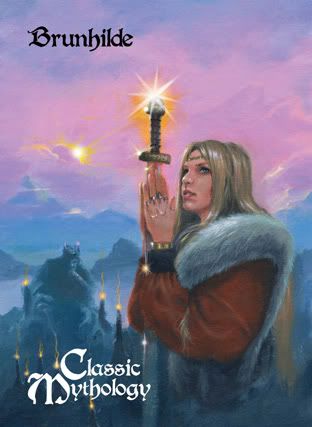 www.rabidhorse.com
www.jedipencil.deviantart.com
Promo P2 offer expires December 31st. 2011
We have a small quantity of promo P2
(we are now out of promo P1)
left over after the shows to give to people that could not attend. We can accept Paypal payments for shipping costs - $2.00 for the US/Canada or $3.00 for overseas. Please send Paypal payments to
tmontana@sympatico.ca as a gift or add an additional 35 cents to payment.
Paypal always takes a fee for payments if they aren't sent as a gift. Please type your mailing address in the note section with your Paypal payment as well.
If sending payment by mail (2 US dollar bills) please mail $2.00 to:
Classic Mythology Promos
c/o Tony and Elaine Perna
64 Teresa Street
Hamilton, Ontario
Canada L8G 3Z9
This message has been edited. Last edited by: Elaine Perna,