Back from the show. I was in by 09.10 and gone by 11.00. It was nice to see some familiar faces but sad that I could only find four trading card sellers and the same number selling autographs. Only a few years ago those numbers were in double digits.
This show really has gone downhill in the last few years and is now more of a fashion show than anything else. I will probably not bother with the next one in March, the first I will have missed in over ten years. The trouble is attendance is up so the show runners are happy, it's the numbers of people spending money that are down which is why for the first time I can remember there were empty tables.
Had a nice chat with Harris at the NSU table, got my subscription renewed and bought three of the variant magazine for me, John Levitt, and Wolfie as well as a couple of the Philly show promo packs. Harris also gave me some show exclusive Iron Dead Legends promos to distribute.
Saw Derek and bought a couple of base sets and a box of 9 pocket pages. Also spoke to Paul at Umbrella cards and got some bargain UFO auto cards from him. One thing I learned from both was how much Brexit and the fall in value of the pound is hurting the business.
First time I have bought a box of the pocket pages in the UK, it was always cheaper to get them when I was in the USA but not anymore
.
Finally had a chat with Carolyn Edwards and picked up the Spellcasters II AP she did for me
.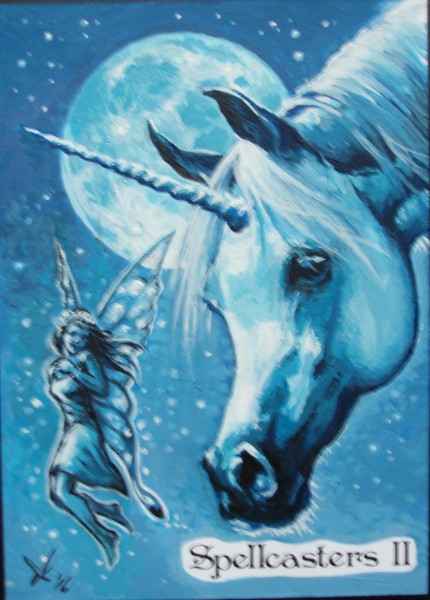 Have a great time in Dublin Harris
!
This message has been edited. Last edited by: Triple-Frog,