Originally posted by Greg Geerts:
I actually opened 2 boxes this year...
First was a Hobby box of Panini Americana 2011.
I got 11 different base cards, a silver proof
of Lenny Krqayzelburg #54/100, a gold proof of
Anson Williams #49/50, a couple Screen Gems inserts
and these premium inserts --
Matinee Legends costume card of Ingrid Bergman #280/499,
Movie Posters dual costume card of Clark Gable and
Vivien Leigh from Gone With the Wind #44/125,
Private Signings Auto card of Johnny Yong Bosch #537/699,
Screen Gems Auto card of Justin Bieber #30/99
My 2nd box was a James Bond 50th Series 2.
It contained the expected number of inserts and parallels and these Autos:
#A170 Nina Muschallik, Peter Fontaine, and #A110 of some new guy named Daniel?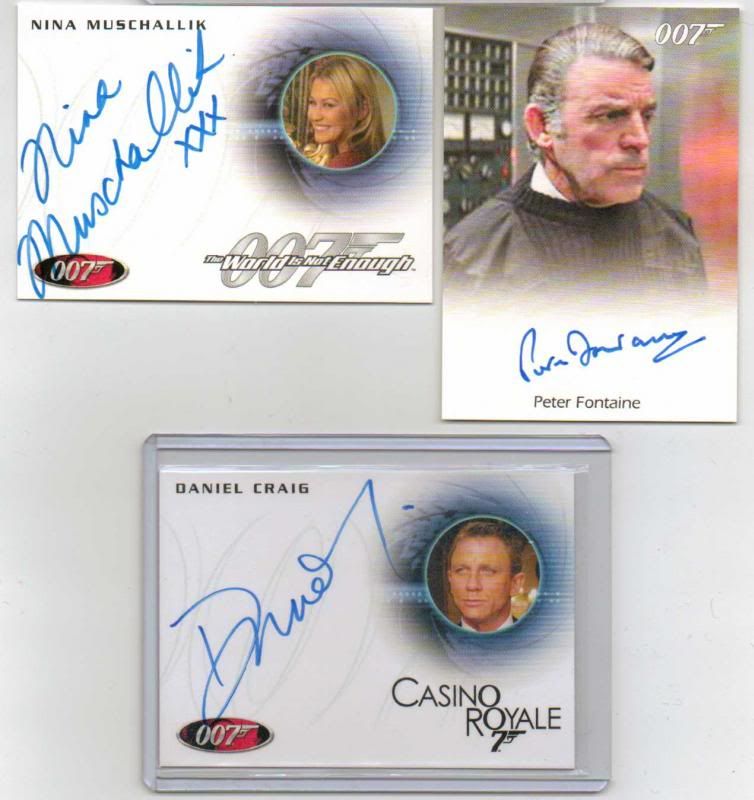 Had a good time as usual and got some really nice cards!
Greg