I'm used to buying cards where you're promised 2 sketch cards a box or 2 inserts...and inevitably, when you get down to those last few packs and you're still on pins and needles, you usually get disappointed...and then mad.
Not with The Art Hustle...
You're promised 10 autos and 2 sketch cards per box...and that's what I pulled...
A TERRIFIC batch of autos...including an Alex Pardee, Frank Kozick, Mike Egan, Jason Atomic, the APPRO NATION duo themselves, Simeon and Ashley, pulled one of my own and a slew of others as well...a few doubles are in there so, if you're interested in trading LMK...
A few doubles are unique so I'll be keeping those variations...take a peek...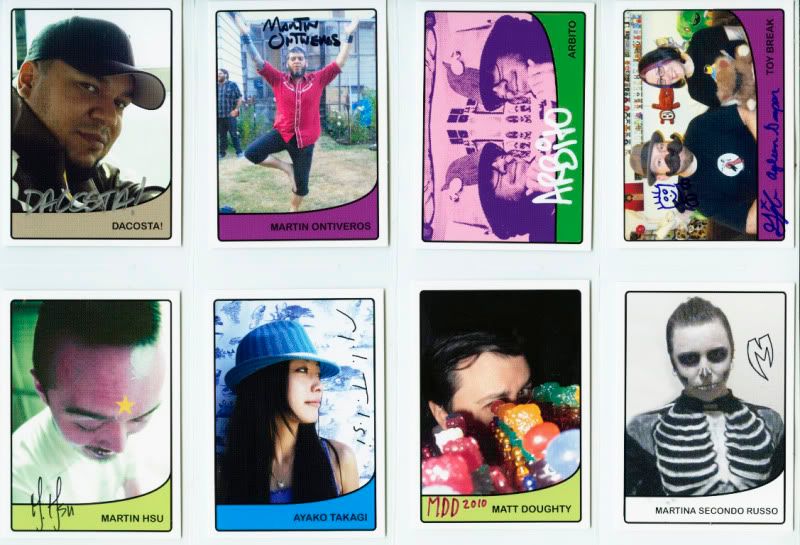 Finally...LOVE my sketch cards...a terrific group including a sensational Mike Egan skeleton and Alex Pardee thingamajig...a delicate and obsessive JK5 piece...a great TGB (The GodBeast, Marty Hansen)...and love the Nemo, Twerps, kozyndan and Doktor A.
Lookin to put together a Master Auto set so, if you have any doubles...

____________________
'Follow your bliss'...Joseph Campbell
'Looking isn't as simple as it looks'...Ad Reinhardt