This just proves that the number three is something special for me when it comes to collecting. lol
Here's the breakdown:
Base Cards
- 35, 29, 16, 41, 47
Portents of Evil
- PE8 (what was Micah thinking when he burnt the cross Katie was holding??)
Nine Card Puzzle Set
- PU2
Te next two cards, I nearly dropped them when I pulled them out of the package. I was THRILLED to pull them!
When I heard about the cards, I hoped that there would be a swatch of that gorgeous purple sweater that Katie wore and when I found it on Ebay- I almost bid on it but something told me not to. It pays to listen to that 'little voice'.
Costume Card C4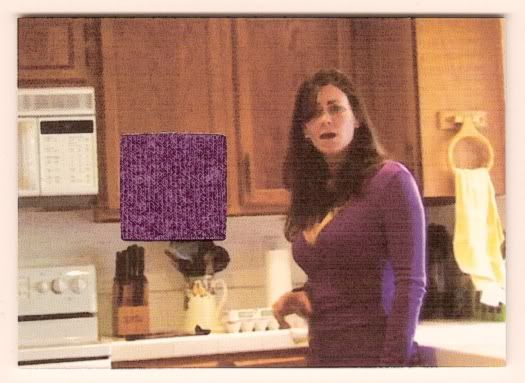 and here is the auto card to match!
Auto Card #2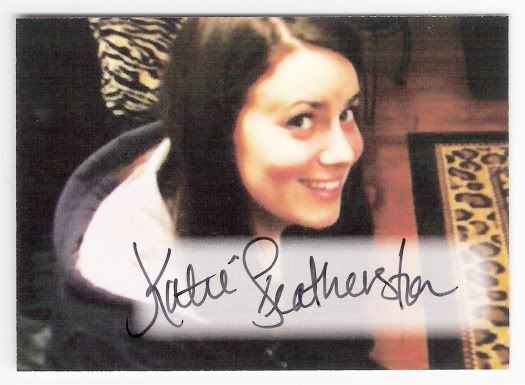 No duplicates.. and I can't believe I pulled two Katie Featherston cards from one pack!!
I'm excited about my first auto/costume pull combo but I really wish that I had just a Micah Sloat auto and a separate costume card for him. It would match the Featherston's cards much better... but, really, I cannot complain at all!
Thanks again, Ed!! You are the best!
Oh.. and before I forget- Breygent Rules!!!

____________________
A tout le monde, a tout mes amis - Je vous aime... Je dois partir