Well well well... My decision to buy 2 cases came after reading all the negativity thrown at this set, I did not feel compelled to change my mind and I went ahead and bought 2 cases... and I have just finished opening the first one and it IS THE BEST CASE I HAVE EVER OPENED IN MY ENTIRE LIFE.
I could not have been more happy with my pulls or the results for this case, I am going to start busting open the second in a few moments, but first to share the glory:
Box 1: (Oh, what a box to start with, I nearly had heart failure)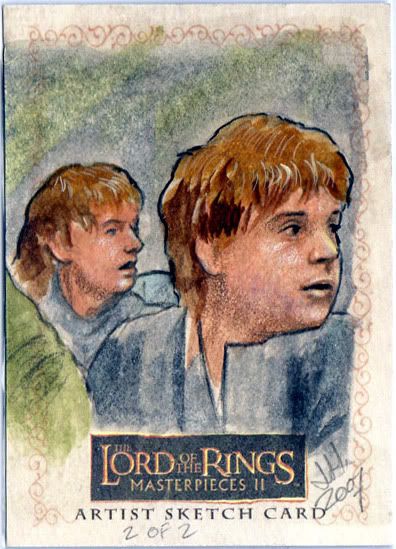 Box 2:
I need help identifying the card on the right, looks very much like Staggs but I know it isn't, is it a Sohn?!
Box 3: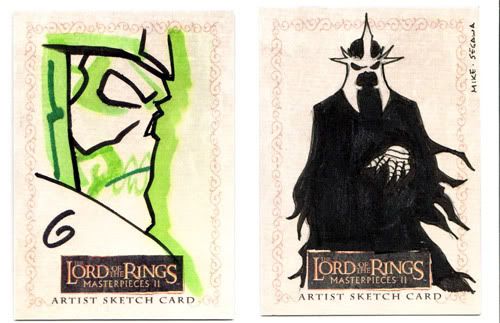 Box 4: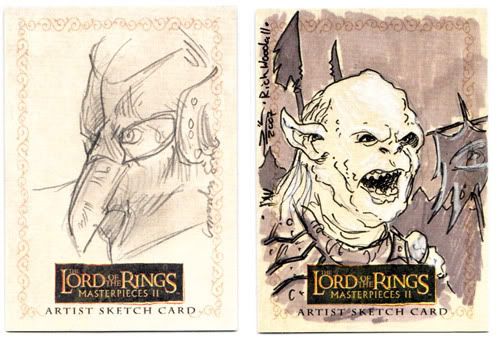 Anyone know the artist on the left???
Box 5: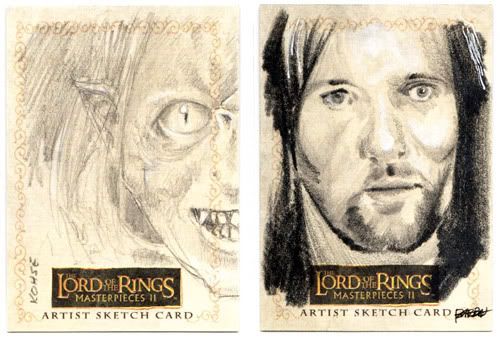 Box 6:
Box 7: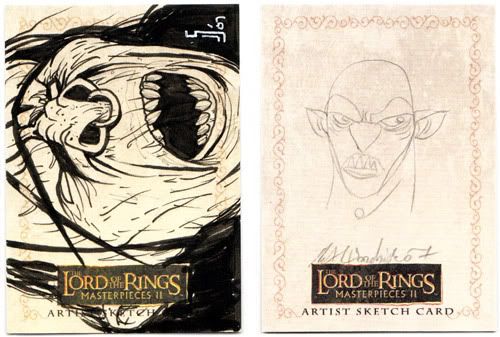 Need help with left hand card please
Box 8: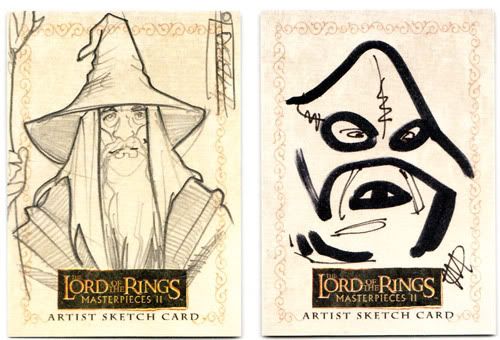 I am going to start opening case 2 now, must say if my second case is full of helmet heads I would still be pleased with the overall results!

____________________
LOTR/Harry Potter/The Prisoner/Thunderbirds & Captain Scarlet collector