I bought four boxes off of ebay of the new James Bond set (Archives). They arrived today. The hits:
Box #1: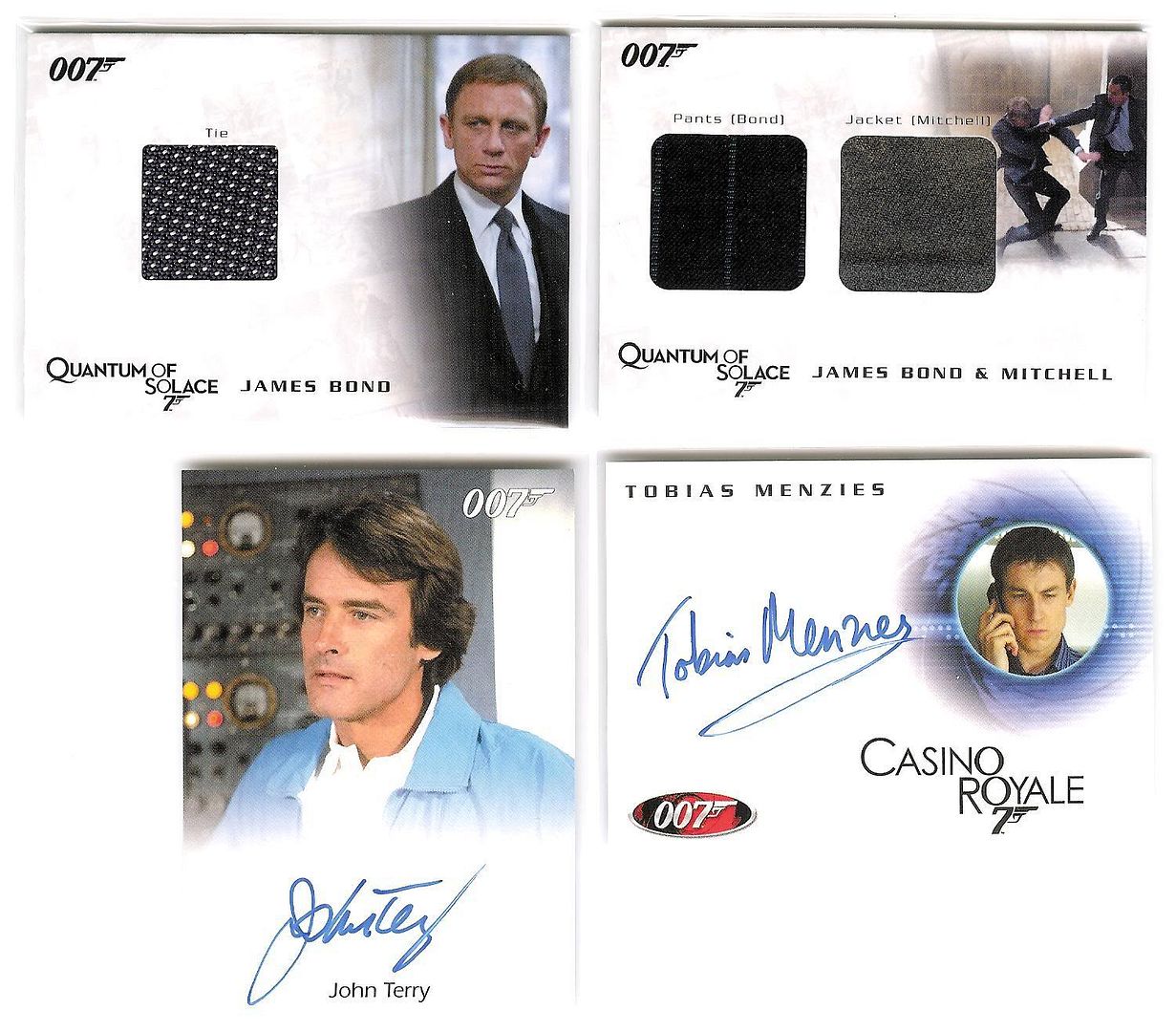 QC25-Bond's Tie (224/250-Very Limited), QC15-Bond'd Pants & Mitchell's Jacket (532/850-Regular)
John Terry (Very Limited), A128-Tobias Menzies (Limited)
Box #2:
QC11-Mr. White's Shirt, Jacket, & Pants (352/625-Regular), QC08-Modrano's Jacket & Mr. Greene's Shirt (516/825-Regular)
A91-Stefan Kalipha (Limited), Geoffrey Holder (Very Limited)
Box #3: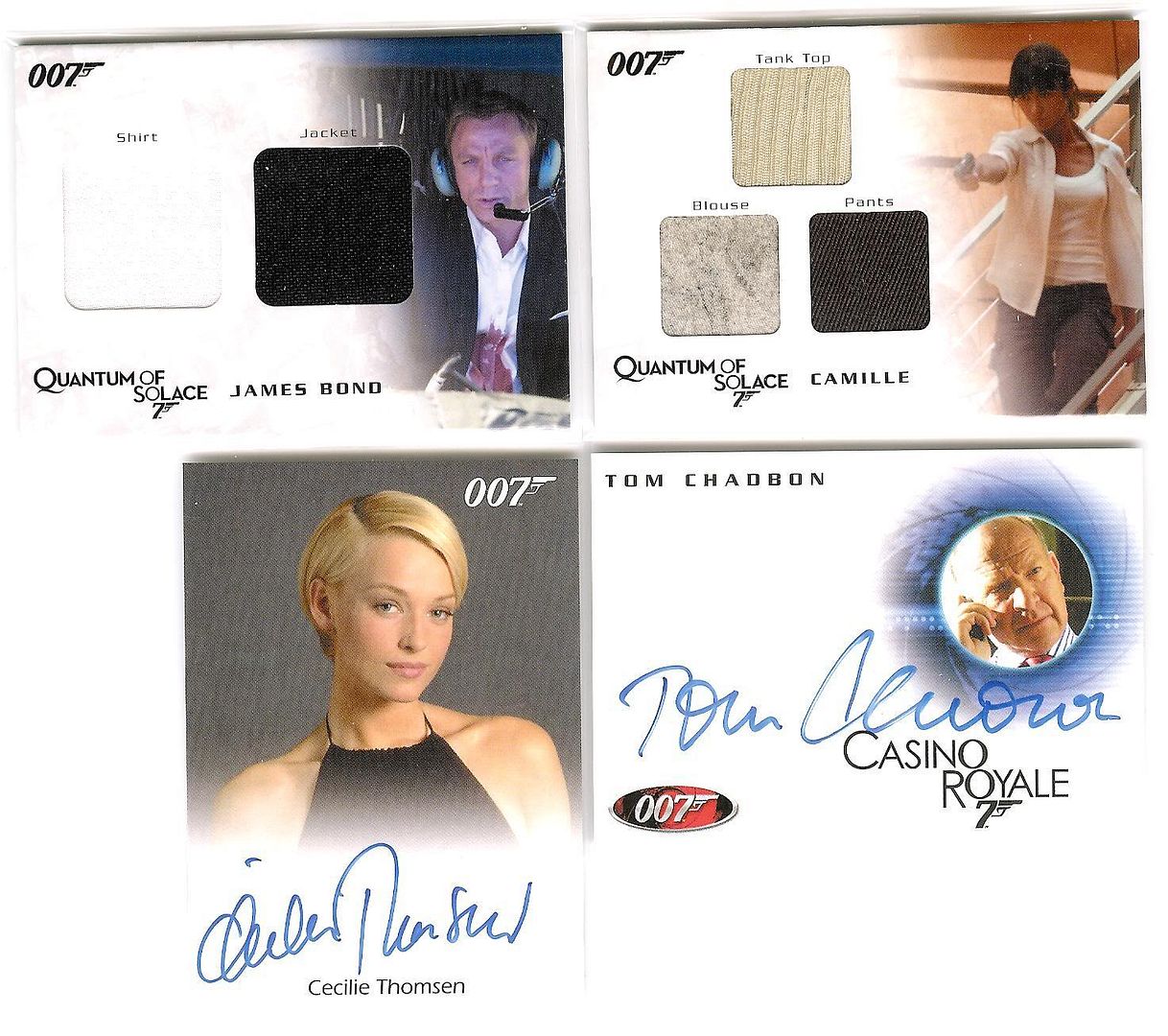 QC18-Bond's Shirt & Jacket (728/750-Regular), QC05-Camille's Tank Top, Blouse, & Pants (352/475-Limited)
Cecilie Thomsen (Very Limited), A109-Tom Chadbon (Regular)
Box #4:
QC17-Bond's Jacket & Pants (355/775-Regular), QC12-Bond's Shirt, Jacket, & Pants (639/675-Regular)
Neil Jackson (Limited), David Hedison (Limited)
-----
Overall I'm happy with the pulls. I would have liked to pull a Famke, Olga, or Honor Blackman auto, but I still got some nice 'Very Limited' cards. I'll probably buy a couple more off of ebay. I might be able to pick up another one at a comic book store. All four boxes gave me the big hits from the top two or three packs from both rows. An auto & costume in one row and an auto & costume in the other. That's never happened to me before. Usually the big hits are near the middle of the box. A couple of times I've gotten one big hit within the first pack or two but never both/all. Did anyone else have the same thing happen to them with this set?
xman25