December 23, 2020, 11:25 AM
Triple-Frog
Treasure Chests and Booty 2 (Bad Axe Studios, 2020)
Managed to get 10 packs of Axebone's latest release Treasure Chests and Booty 2 before they sold out in under five minutes

. Each pack has an 8 cards base set and one sketch card .Here are the sketches with strategic paper ( uncensored versions on Facebook and Blowout ) .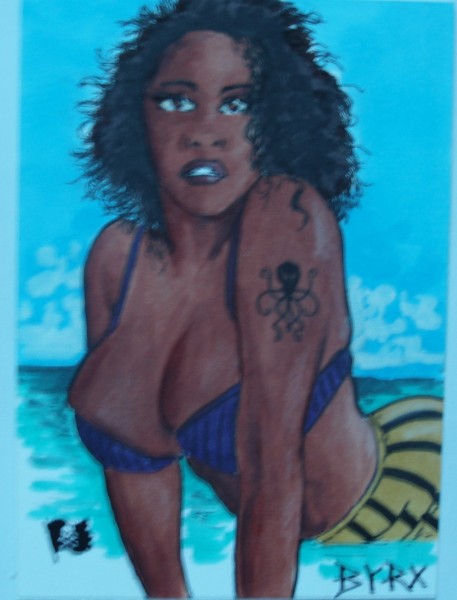 Byrx , Barush Merling .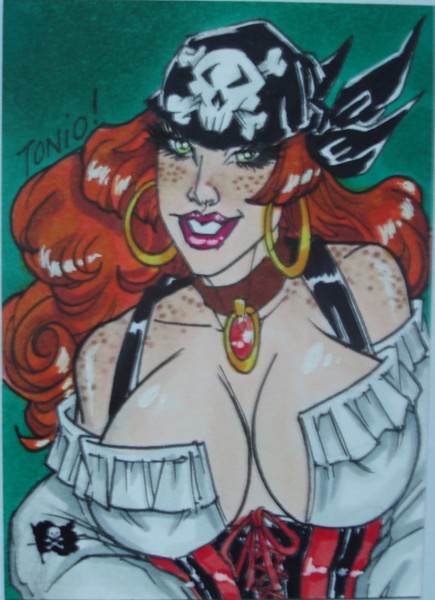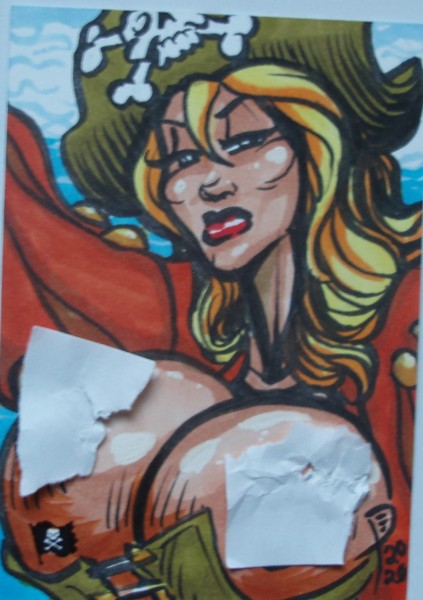 Juan Antonio Fontanez Jnr , Daniel Plegel .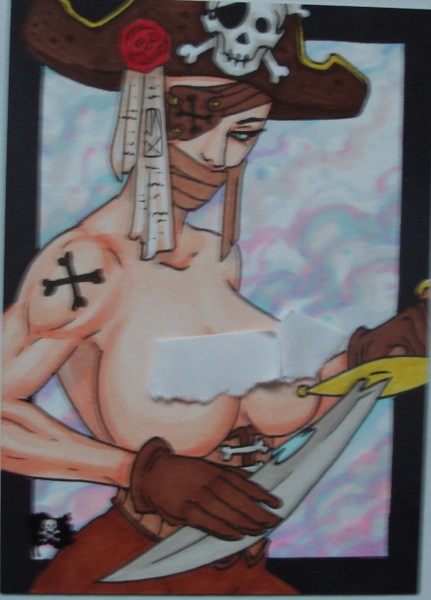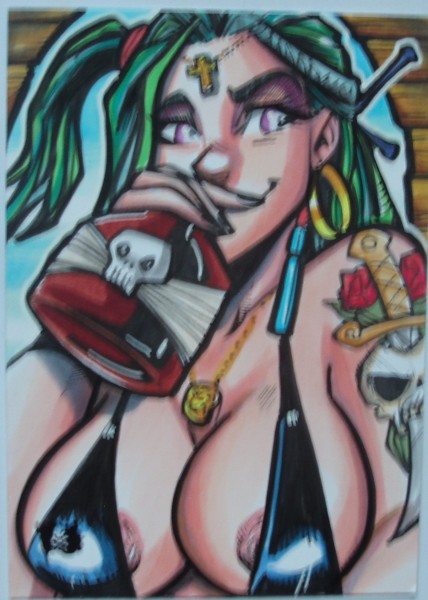 John Jax Jackman , Michael Locoduck Duron .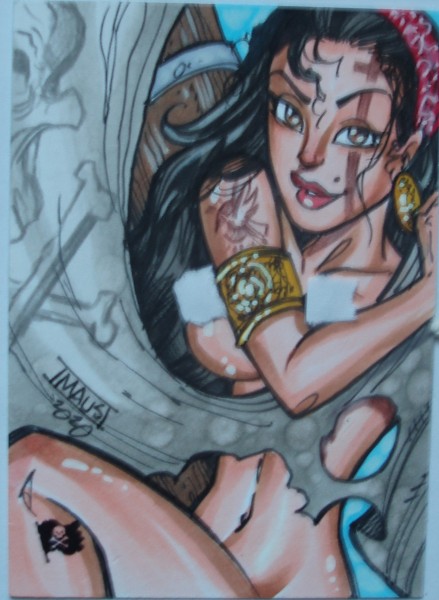 Bill Maus , Lynne Anderson .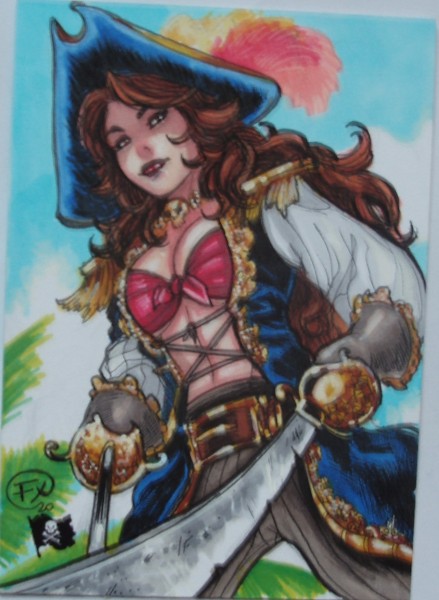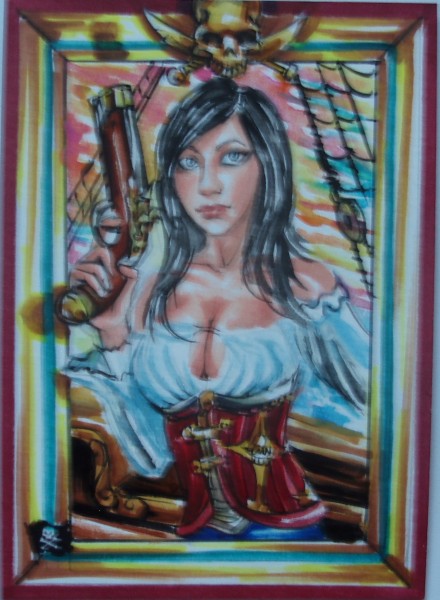 Effix , Achilleas Kokkinakis .
This message has been edited. Last edited by: Triple-Frog,
December 24, 2020, 10:37 PM
catskilleagle
Wow, it takes a special Star Wars set five days to sell out but this set sells out in less than five minutes. Someone might call that the opposite of a bust.
If Axebone ever gets the Star Wars license, I can already see the title: Princess Leia: Slave 1.
Jess