Non-Sport Update's Card Talk
Non-Sport Obituaries
May 09, 2021, 01:25 AM
catskilleagle
Non-Sport Obituaries
Yeah, if you were in high school or college in the early-mid 80's, you certainly knew who Tawny Kitaen was. MTV was on in the background all the time when your parents weren't home or at your friends' house when their parents weren't home. Who remembers waiting for the world premiere videos? I also remember her from that out-there adventure movie, "The Perils of Gwendoline" from 1984. I may not be old enough for the more recent, unrated director's cut I just heard about.
May 09, 2021, 01:41 AM
mykdude
I lost count how many times I watched Bachelor Party back in the day.
Just a few days ago I was watching her Cameo ad reaching out for people to sign up for personal message. Very sad.
May 09, 2021, 02:48 PM
pcetodd
Oh my...the Whitesnake videos...I'll have to go watch one. 59...MAN thats young.
May 11, 2021, 10:22 PM
Bill Mullins
Norman Lloyd, whom I remember most from St. Elsewhere, and who had worked with Orson Welles as part of the Mecury Theater in 1937; with Hitchcock in 1942's
Saboteur
; and with Charlie Chaplin and Buster Keaton in
Limelight
, has died at age 106. (If he had lived to the same age as Tawny Kitean, he would have died in 1973).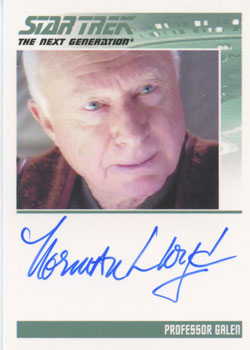 May 17, 2021, 09:54 PM
Bill Mullins
Actor Chuck Hicks, age 93, died on May 4. Formerly a football player, merchant mariner, boxer, he got into stunt work and acting in the early 1950s and continued until 2010, with over 300 IMDB credits.
May 18, 2021, 05:03 AM
catskilleagle
While looking for something else, I came across this card celebrating Michael Collins. It's from a Bimbo Bread set titled, "De la Tierra a la Luna" (From the Earth to the Moon) released in Spain the year of the moon landing.
quote:

Originally posted by Kennywood:
Had Armstrong and Aldrin not been able to lift off from the surface of the moon, Collins would have had to return to Earth alone. While Armstrong and Aldrin got the majority of the fame, Collins was just as deserving.
May 26, 2021, 10:54 AM
Bill Mullins
Actor Samuel Wright, who voiced Sebastian on "The Little Mermaid", has died at age 74 from prostate cancer (guys, get your PSA checked!).
The
Los Angeles Times
said "that Wright kept a collection of little red crabs in his home, "and every time I pass one I genuflect and say, 'Thank you for the house, my kids' education and the fact that we don't have to eat cheese grits anymore.'" "
May 29, 2021, 04:58 PM
chesspieceface
Gavin MacLeod of the "Mary Tyler Moore Show" and later, on the long-sailing "Love Boat", at age 90.
So long, Captain Stubing.

____________________
Everywhere around this burg they're running out of verbs, adverbs, and adjectives. Everywhere around this town, they're running out of nouns.
May 29, 2021, 06:40 PM
catskilleagle
One of my friends' favorite movies is "Kelly's Heroes" and he answers any counter to one of his opinions with, "Always with the negative waves, Moriarity," which is what Donald Sutherland's character in the movie says at one point to Gavin MacLoed.
It's great that MacLeod became known for a few of his characters.
Here's a card (with Lauren Tewes and Bernie Kopell) from a playing card deck given out in 1978. It features TV shows running at the time ("Family," "The Merv Griffin Show," "Love Boat," etc.):
This message has been edited. Last edited by: catskilleagle,
May 29, 2021, 06:46 PM
mykdude
May 26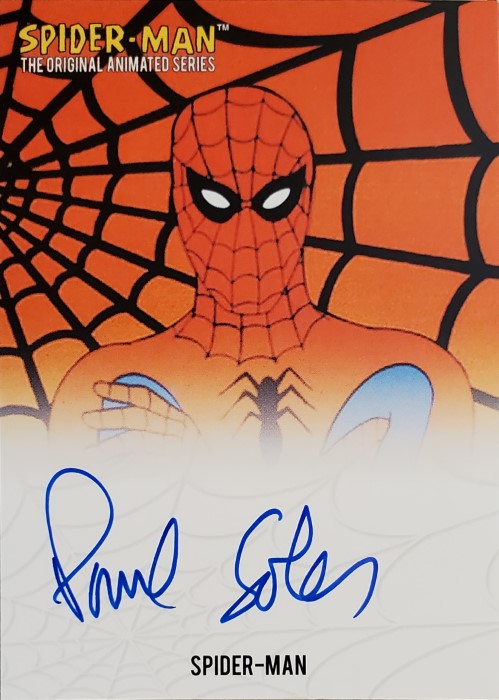 May 29, 2021, 08:41 PM
Kennywood
B.J. Thomas, best known for his hit "Raindrops Keep Falling On My Head", has died at the age of 78 from lung cancer.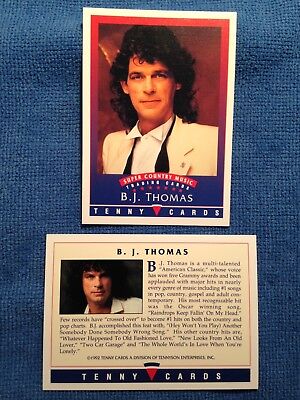 ____________________
Lucy Van Pelt: How can you say someone is great who's never had his picture on bubblegum cards?
June 01, 2021, 12:59 AM
catskilleagle
Joe Lara played Tarzan in the 1996-1997 TV show "Tarzan: The Epic Adventures." Sadly, he was one of seven people killed along with his wife, her son-in-law, and four members of their church in a plane crash near Nashville, Tennessee on May 29.
Below are two cards showing him from the 10-card "Tarzan: The Epic Adventures" promo set (FPG).
June 04, 2021, 01:11 AM
catskilleagle
High-profile defense attorney and author, F. Lee Bailey, passed away today at the age of 87. He is famous for defending Patty Hearst in the 1976 and was part of the "dream team" defending O.J. Simpson in 1995.
June 06, 2021, 07:20 PM
Bill Mullins
Actor Clarence Williams III has died, age 81.
June 07, 2021, 03:12 AM
catskilleagle
That's incredibly sad news. My parents watched "Mod Squad" on its first run and I watched it later. Hard to forget that theme music. My mom watched a show called "Mystery Woman" in the 2000's and I spotted Williams in a scene, "Hey, there's Linc!"
I think the only cards he's on are the original "Mod Squad" ones and the "Topps 75th" reprint.
Jess
June 13, 2021, 09:01 PM
catskilleagle
I was sorry to hear that Ned Beatty died today at the age of 83. I remember him best from "Superman" (1978) - also in "Superman II" (1980) and saw him most recently in "Shooter" (2007).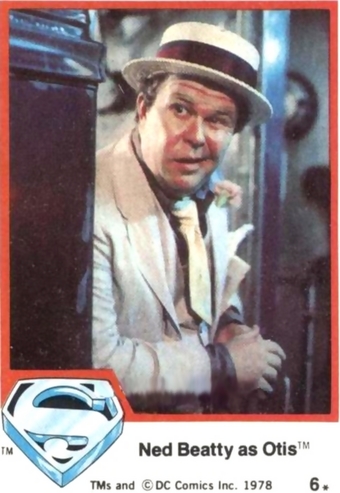 June 14, 2021, 12:00 AM
Bill Mullins
Oh, he was a good actor. He was part of Burt Reynolds' stock company in the 1970s (Deliverance, Gator, White Lightning, W.W. and the Dixie Dancekings). Deliverance was his first movie -- how would you like that to be your first thing on screen? I especially liked a couple of episodes of Homicide he did with Julianna Marguiles. And very believable as Dan Connor's father in Roseanne.
June 18, 2021, 12:12 AM
Bill Mullins
Actor John Paragon died back in April, age 66.
June 21, 2021, 11:38 PM
Bill Mullins
Actress Jonanne Linville has died, age 93. She had cards in the Star Trek and Twilight Zone universes.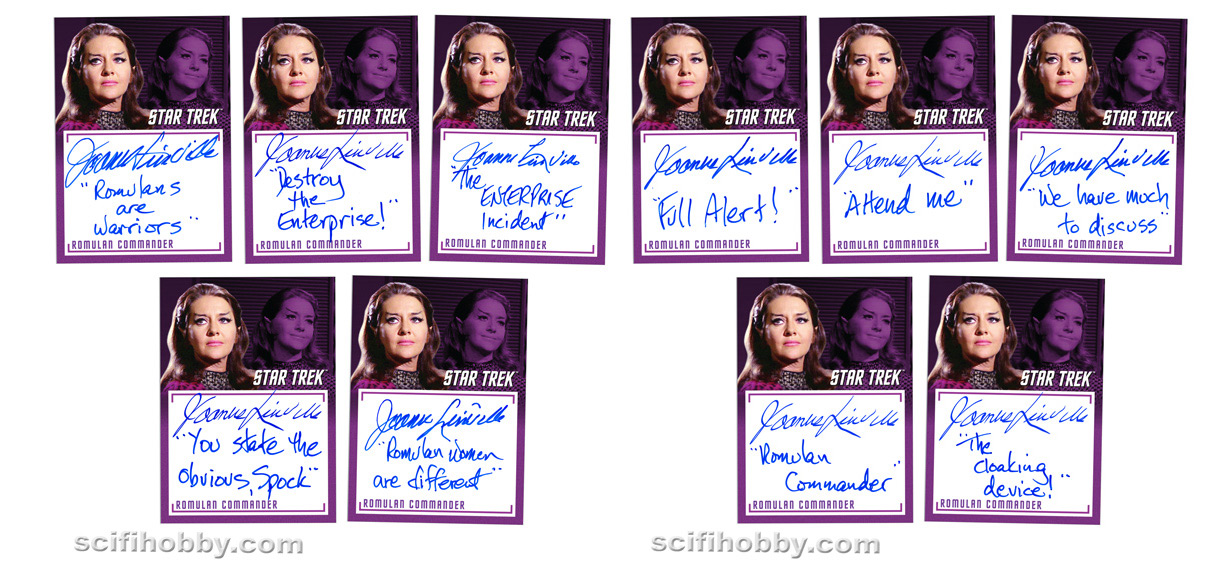 June 22, 2021, 12:47 AM
catskilleagle
It's an even sadder day now that I see she had a great sense of humor from those inscriptions. Joanne Linville, you are missed already.
You might get an offer you can't refuse from Cardaddict for at least one of those.
Jess