Non-Sport Update's Card Talk
Non-Sport Obituaries
November 18, 2020, 01:34 AM
Bill Mullins
Non-Sport Obituaries
Movie producer Charles Gordon died on Nov 1.
Comedian Norm Crosby died Nov 7.
Alex Trebek was mentioned in the other thread; here's a card:
November 18, 2020, 02:35 AM
catskilleagle
I remember Norm Crosby. He was a comedian and talk show and game show regular in the 70's. His popular act was all about playing with malapropisms, using the wrong word in place of a similar-sounding word. He was a hit with linguists. That's for sure. It must've been tough developing material for a routine on a regular basis.
I was just talking about him with my mom yesterday and a friend and I talked about him last year. His style of comedy was unique. I'm sorry he's no longer with us.
Jess
November 19, 2020, 05:48 AM
chesspieceface
quote:

Originally posted by chesspieceface:

https://www.bbc.com/news/entertainment-arts-53944780

Rest in peace, Joe Ruby, of the famed Ruby-Spears animation studio that began with Hanna-Barbera in the 1960's where Ruby co-created the iconic animated character (and popular non-sports card subject) Scooby-Doo. As HB faded with the 1970's, Ruby-Spears went out on their own and made numerous well-remembered (by me, anyway) 1980's animated series like Thundarr The Barbarian, Mr. T, Alvin & The Chipmunks, and Fangface.

In addition to Scoob and the gang, Ruby also co-created Dynomutt.
Sadly "bumping" this post as Ken Spears, the partner of Joe Ruby has also passed away, reforming the Ruby-Spears team in the afterlife. Mr. Spears passed away on November 6th at the age of 82, so a little over two months after his long-time production partner.
Thank you, gentlemen, for the countless fond childhood memories you provided generations of kids, myself certainly included, who grew up with your cartoons.

____________________
Everywhere around this burg they're running out of verbs, adverbs, and adjectives. Everywhere around this town, they're running out of nouns.
November 21, 2020, 11:22 PM
Bill Mullins
The Chinese Coronavirus got another: Philip Voss, age 84, on Nov. 13.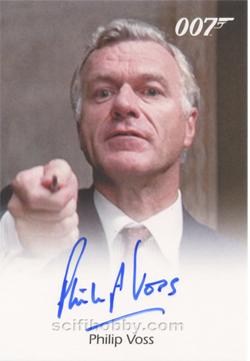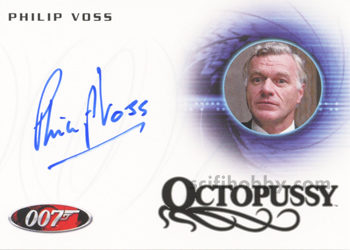 November 22, 2020, 02:00 PM
Bill Mullins
As mentioned on the other thread, Herb Solow has passed away
This message has been edited. Last edited by: Bill Mullins,
November 24, 2020, 12:53 AM
Bill Mullins
Former Mayor of NYC, David Dinkins, is no longer with us.
November 29, 2020, 03:20 AM
Bill Mullins
David Prowse, age 85, has passed away. He helped create what may be the most iconic film villian ever.
November 29, 2020, 06:37 PM
Kevin F
The BBC have posted two nice pieces about Dave Prowse:
https://www.bbc.co.uk/news/ent...inment-arts-55117704
https://www.bbc.co.uk/news/uk-55121622
2020 just keep's getting worse

I'm going to be really pleased to wave this year goodbye .
December 01, 2020, 07:07 PM
pcetodd
I like his Frankenstein Hammer Horror stuff much better. We get to see his face.
December 03, 2020, 09:55 AM
Bill Mullins
Actor Warren Berlinger died yesterday.
December 03, 2020, 01:08 PM
cardaddict
Ben Bova, 88, one of my favorite authors.
December 06, 2020, 01:02 AM
Bill Mullins
David Lander, best known for playing "Squiggy" in Laverne and Shirley, has died at age 73. His later career was mostly voice work, including "Smart ***/Wiseguy" in Who Framed Roger Rabbit, possibly because multiple sclerosis limited his movement. He had a second career as a minor league baseball scout.
December 08, 2020, 01:28 AM
Bill Mullins
RIP Chuck Yeager, age 97. I don't care how badass you are, you are not Chuck Yeager badass. Ace in a day, French Resistance in WW2, 127 combat missions in Viet Nam, trainer of Apollo astronauts, Indy 500 pace car driver.
December 08, 2020, 08:21 AM
pcetodd
...first breaker of the sound barrier too. Very brave man. A true hero.
December 09, 2020, 02:13 AM
catskilleagle
I agree with you guys. Between his service in WWII and Vietnam he was a test pilot flying experimental aircraft to determine their flaws and without an ejection seat. If God is an astronaut, I hope he has something special for Yeager to try out.
Jess
December 10, 2020, 02:39 PM
Bill Mullins
Fantasy artist Richard Corben, whose work was the inspiration of the "Den" segment in the film
Heavy Metal
died last week at the age of 80.
December 10, 2020, 09:29 PM
pcetodd
Yeah Richard Corben's passing is a real loss. He's been one of my top favorite artists since I was a little kid. A fantastic style that he was able to continue in his final years. His later Edgar Allen Poe stuff for Dark Horse was amazing.
A once in a lifetime artist. There'll never be another like him.
December 11, 2020, 02:17 AM
Bill Mullins
Actor ("Fifth Element") and former WWE star ("Zeus") Tommy "Tiny" Lister has died.
December 11, 2020, 07:01 PM
pcetodd
Aw man! Not Deebo!! Pretty nice digging up the crd with him on it.
December 12, 2020, 04:52 PM
Bill Mullins
Former Negro Leagues pitcher and Country Music superstar Charley Pride has passed, age 86. Covid got another.