EXCITING NEWS!
BATES MOTEL COLLECTOR CARDS
will be released SOON.
This new configuration is a great deal featuring 8 hits per box.
Based on other manufacturers' pricing these boxes are worth $200 to $300.
Don't miss out on this profitable scenario!
Collect the all new series of 72 cards, as well as the randomly inserted autograph cards, costume cards, costume autograph cards, prop cards and special subsets.
Each box contains a complete set of 72 base cards,
1 parallel card,
8 hits (costume, prop, autograph or costume autograph card),
Chase Cards: 2 of 9 Postcards from White Pine Bay Subset,
2 of 9 The Making of Norman Bates Subset,
and 2 of 9 Victims Subset.
10 set boxes per case – only 99 cases made
Collect all 18 autograph cards, 14 costume autograph cards and 9 prop cards.
Check out some of these exciting cards:
72 CARD SET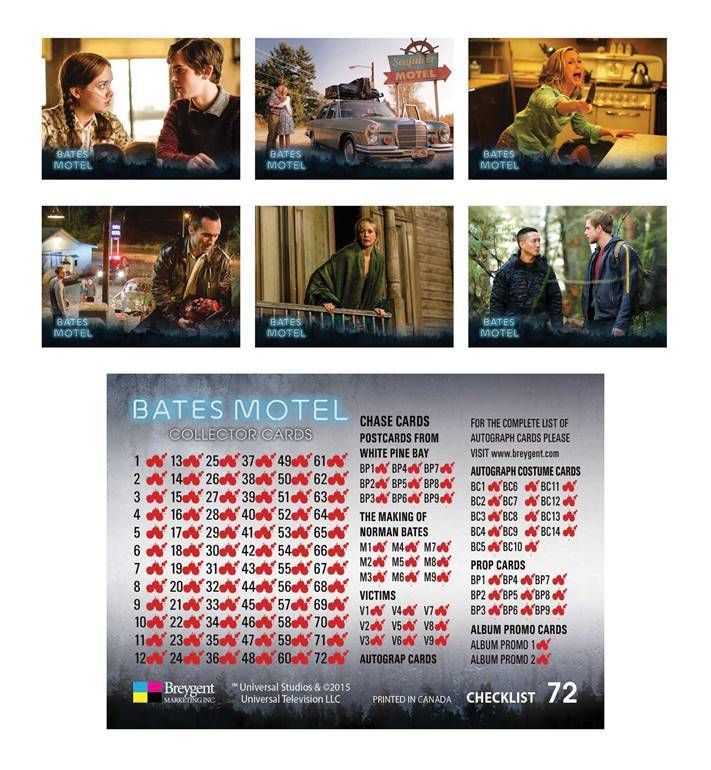 AUTOGRAPH COSTUME CARDS
PROP CARDS
CHASE SETS: POSTCARDS FROM WHITE PINE BAY, THE MAKING OF NORMAN BATES & VICTIMS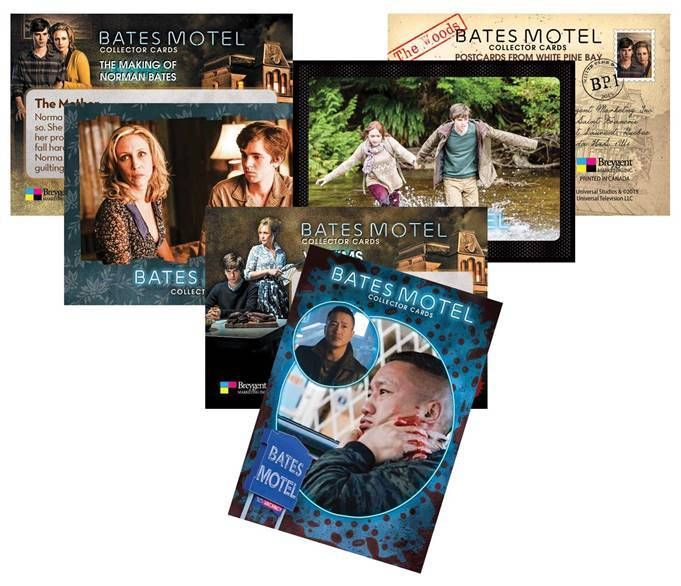 AUTOGRAPH CARDS
COLLECTOR'S ALBUM includes 2 Album Promo Cards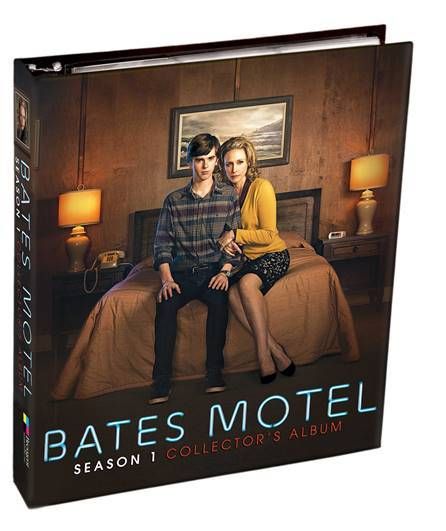 ™ Universal Studios and ©2015 NBC Studios LLC
With every 9 cases ordered you will get a master set.
ORDERS ARE DUE OCTOBER 30, 2015.
PLEASE CONTACT ME TO PLACE YOUR ORDER:
TOM@BREYGENT.COM
COMING ATTRACTIONS:
AMERICAN HORROR STORY SEASON 2 – ASYLUM
BATES MOTEL SEASON 2
DEXTER SEASONS 7 & 8
JURASSIC DOMINATION SKETCH ART BOOKLET PACKS
WOMAN OF DYNAMITE SKETCH ART BOOKLET PACKS
CURRENTLY AVAILABLE – SHOP NOW:
Breygent Marketing, Inc.