The short version: The boat captains & monorail drivers at Disney have trading cards in their pocket. If you ask, you get one. I went 2 years ago, and started collecting. Here's a sample. It clearly says the set is out of 26.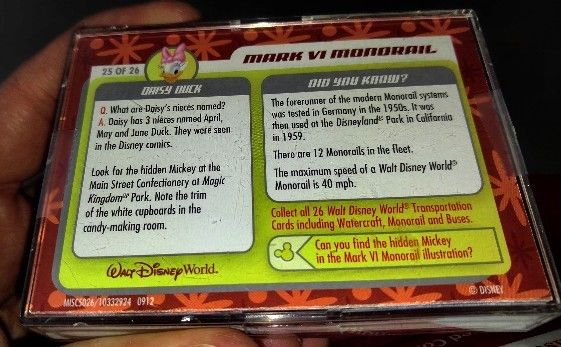 Then i got to go again this year. I was excited to try & finish my set. But the card i received is now out of a set of 27. NOOO!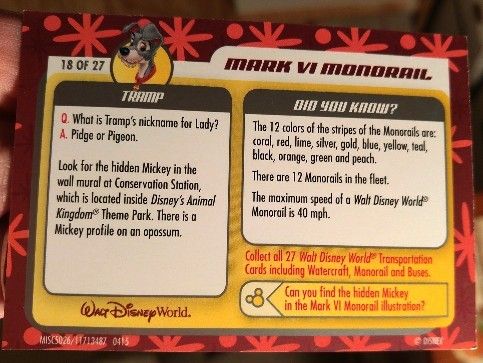 So ... Does Disney re-vamp the set every year?
Is it the same 26 + 1 more card?
Anyone know the date of the switch?
Does anyone here want to TRADE to finish sets?
Thanks!
____________________
- - - - - - - - - - - - - - - - - -
@Sketchcards on Twitter