I live in Huntsville AL (where the Saturn 5 rocket was developed, at NASA's Marshall Space Flight Center) and my wife works for NASA, so I've always had a a soft spot for related cards. Here are a few that I'm looking for more information on.
First: STS Mission Cards from United Space Alliance.
USA
was a company that ran launch operations for NASA for a while. They issued sets of cards for shuttle missions STS-75 through about STS-95 (approximate -- I've seen sets for these on Worthpoint and elsewhere, but am not confident that there aren't others as well). Each set is sealed in a plastic bag, and consists of about 10 cards, featuring the launch, landing, and portraits of the aatronauts involved.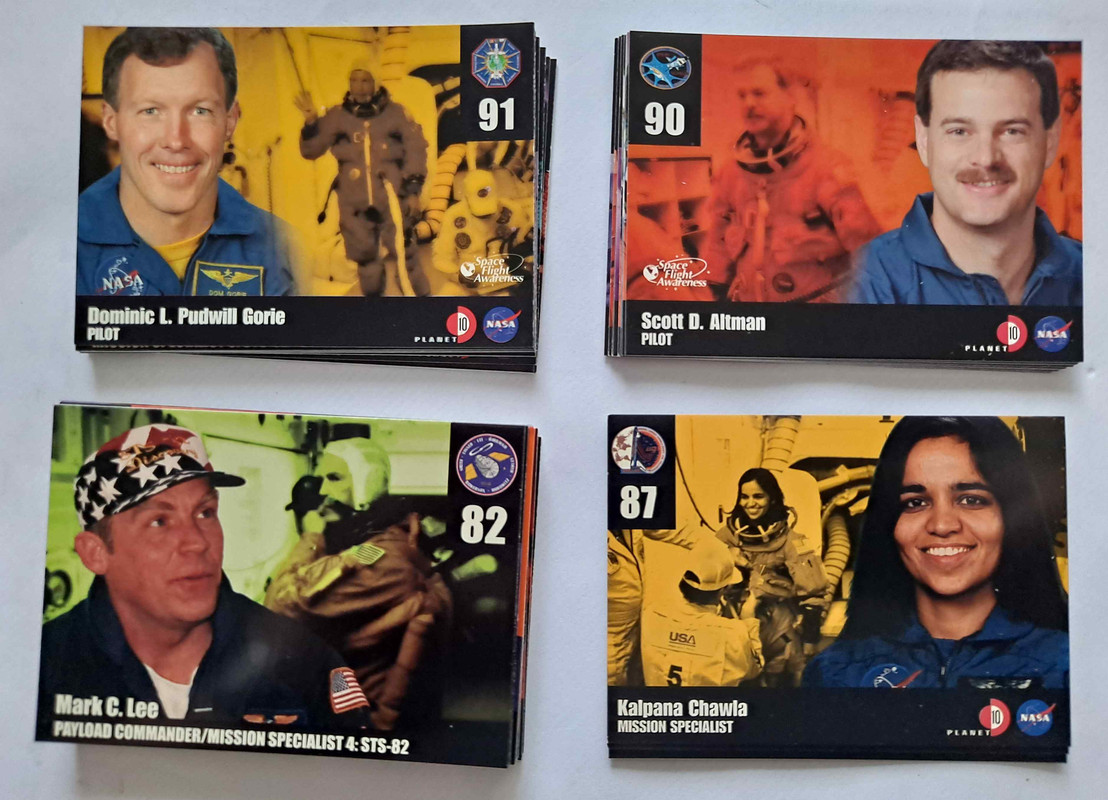 I don't know much about these next ones. They appear to be issued in association with the various
Expeditions
on the International Space Station. The ones that I have seen come in cello packs of two cards, and don't have a sponsor or manufacturer printed on them. I have no idea how many cards were released.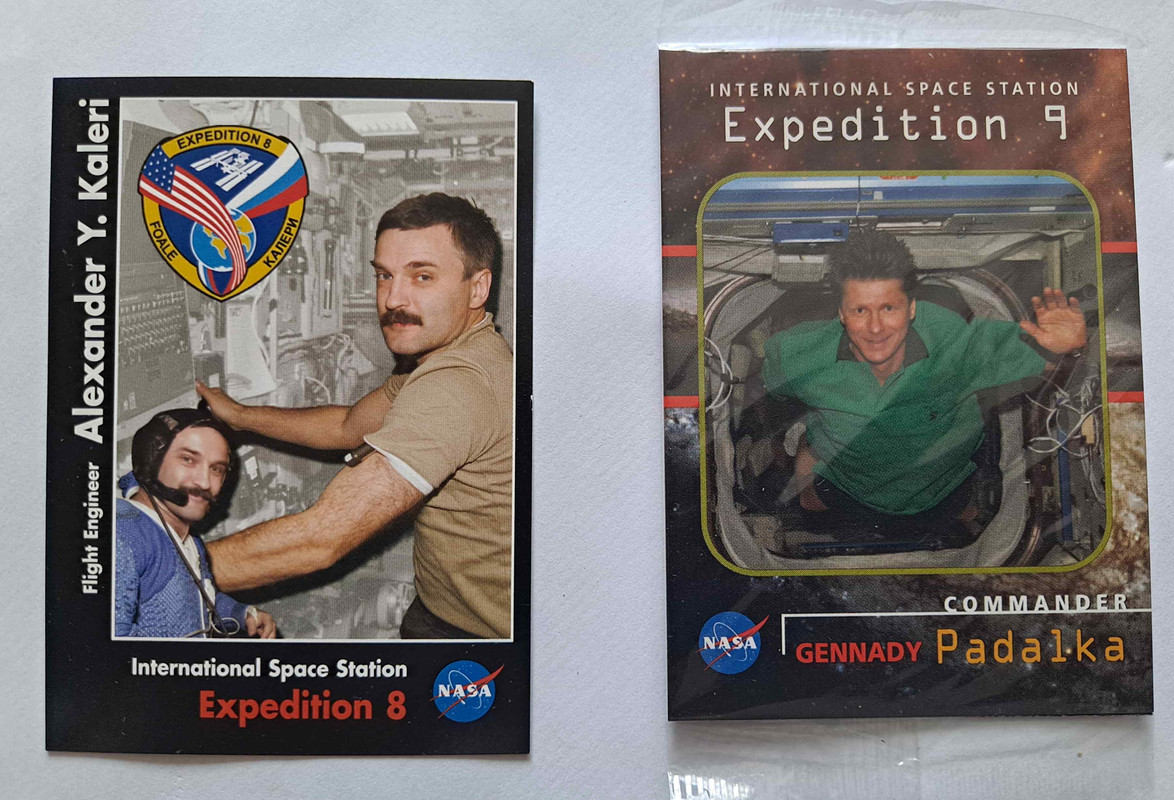 These last ones appear to be of retired scientists and engineers from Marshall Space Flight Center who volunteer as docents at the U.S. Space and Rocket Center (the museum which runs Space Camp). I have an email address for someone at the museum who may be able to tell me more about these, and will contact her next week. I found these pictures online, and don't have any other information about them.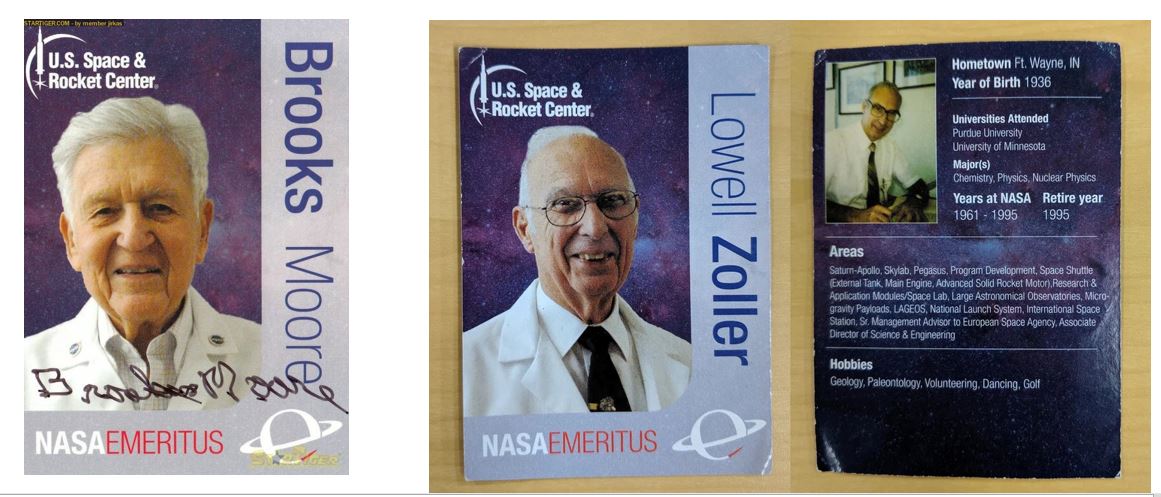 I'm interested in knowing more about these, if anyone has information, and in acquiring more of these if anyone has spares.