July 28, 2012, 05:11 PM
Chris Cline
Next Bond Set.
The next Bond set is due out in november I am sure it will have many great autograph cards, however no that she is part of Bond canon what are the chances we could get The Queen to sign a few cards?
July 29, 2012, 12:47 PM
Chris Cline
This will NEVER happen but one can dream.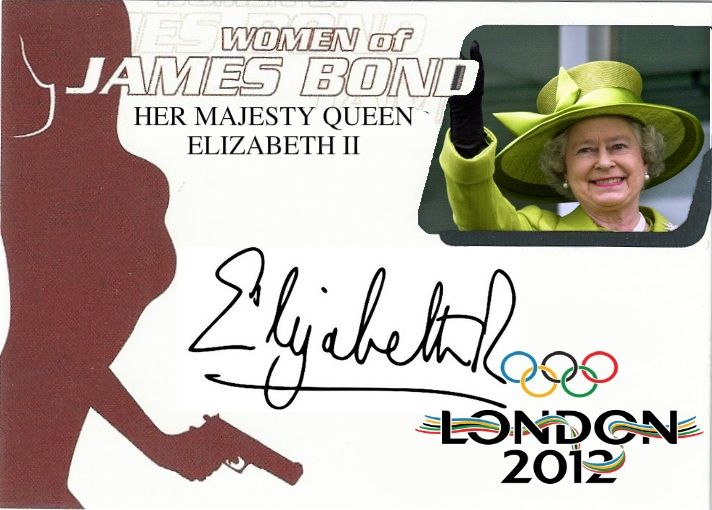 March 11, 2013, 12:07 AM
Ben Chosid
That is brilliant!
Someone should send this to Rittenhouse Archives (if they haven't seen it already).