Wow it's been a while since I last posted here. Time goes by so fast.
I have been keeping busy though. Here's some commissioned Marvel 70th and X-Men Archives AP's that I did.
I was asked to recreate a cover by Brian Stelfreeze for this one.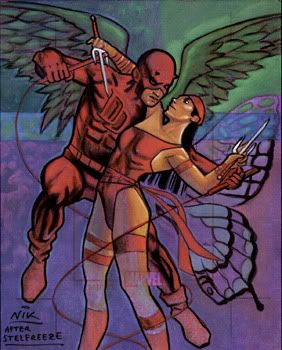 Here's my pencil preliminary sketch for the above one.
Here's the most recent one I did. Managed to get a nice orangey glow on this one.

____________________
Mars Attacks Uprising, Hobbit Battle of the 5 Armies, Star Wars Masterwork, Marvel Premier 2014, The Hobbit an Unexpected Journey, Guardians of the Galaxy, Mars Attacks Heritage, Marvel 70th Anniv', The Prisoner, Star Wars Galaxy 4, X-Men Archives, LOTR Masterpieces II, Vampirella, Indiana Jones and the Kingdom of the Crystal Skull, Dr Who, Marilyn Monroe and CSI sketch card artist.