Hi all, I'm Nick Neocleous, also known as NIK. I've worked on quite a few sets as a sketch card artist. I've also been doing some book covers and illustrations for a small company called Wild Cat Books this past year. They asked me if they could publish an artbook of my work so I jumped at the chance as you can imagine. It's called COSMIC EYE and is available now on Amazon.com or direct from me at my website
www.planetnik.com/page34.htm
To make it more fun, all copies purchased from me will also receive a raffle number. The raffle will be drawn on the 1st of August 2009.
1st prize is a 10" x 15" full colour painting, your choice of one character.
2nd prize is a 10" x 15" black and white drawing, your choice of one character.
3rd prize, 5 runners up will receive full colour custom sketch cards, their choice of one character.
The winners choose what they want drawn, (within tasteful boundaries please.)
The signed copies and raffle numbers are only available with copies purchased direct from me.
Any questions, please feel free to email me.
So without further ado.....
I'm pleased to announce
COSMIC EYE
A 140 page, full colour, Square-Bound, glossy card cover, coffee table artbook.
Available from Amazon.com or direct from me at
www.PlanetNik.com
Ordering details are on the webpage.
Here's a sample of what's in the book: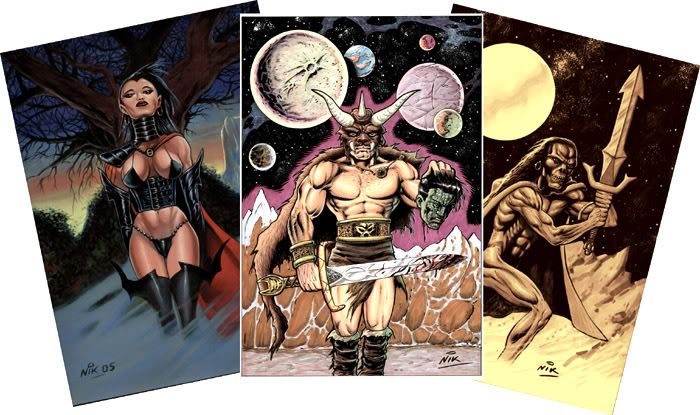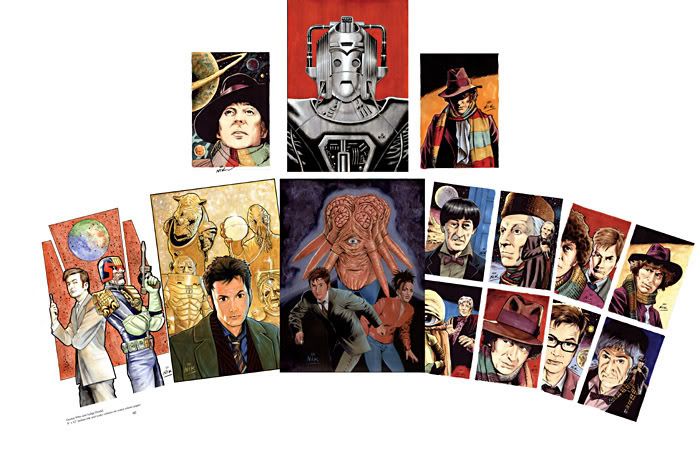 That's just a small portion! The book is full colour, 140 pages long.
Thanks for looking : )
This message has been edited. Last edited by: NIK,

____________________
Mars Attacks Uprising, Hobbit Battle of the 5 Armies, Star Wars Masterwork, Marvel Premier 2014, The Hobbit an Unexpected Journey, Guardians of the Galaxy, Mars Attacks Heritage, Marvel 70th Anniv', The Prisoner, Star Wars Galaxy 4, X-Men Archives, LOTR Masterpieces II, Vampirella, Indiana Jones and the Kingdom of the Crystal Skull, Dr Who, Marilyn Monroe and CSI sketch card artist.