Day 2 got off to a good start with the Card Talk breakfast. I was the lucky winner of a small box of goodies that included a Doctor Who Big Screen card set, some autographs and a variety of UK promo cards. Thanks again to Alan of Enterprise1999 Trading Cards for donating the prize (which was even wrapped in a cloth with the pattern of the British flag.
Back at the show I finished up some trades with Dave, Brian, Chick and and picked up some things from Tom Unique. I think I ended up getting 7-8 boxes from Dave so I should be all set for open that box day.
I spent some time chatting with Szym about his purchases and we compared notes on Cult-Stuff's Propaganda card set as we were both looking for inserts. I ended up getting 2 sets/packs of Propaganda Posters (and the case card and some loose cloth cards), a pack/set of Age of Sorcery, mini-master sets of Vampirella 2 and Red Sonja, a mini-master Classic Mythology set, the Warlord of Mars preview set, a few sketch cards (scan below) and unopened boxes of the Hildebrandt Brothers, Judgement Day, Marvel 1st Covers, Marvel Universe IV, a couple different pinup girl boxes and a couple of the older Comic Images Spider-Man boxes. I also picked up a sketchbook from Axebone... you can't really beat a full color sketch book for $10 - and it came with 3 limited promo cards.
Attendance seemed much higher than for Sunday and there were also a couple of television camera crews walking around. I don't know how much of the increased attendance was due to the Benchwarmer girls and Twin Galaxies but I'm sure both had something to do with it. There didn't seem to be much crossover between the video gamers and the rest of the show but I think that it was a different and pleasant weekend for both groups.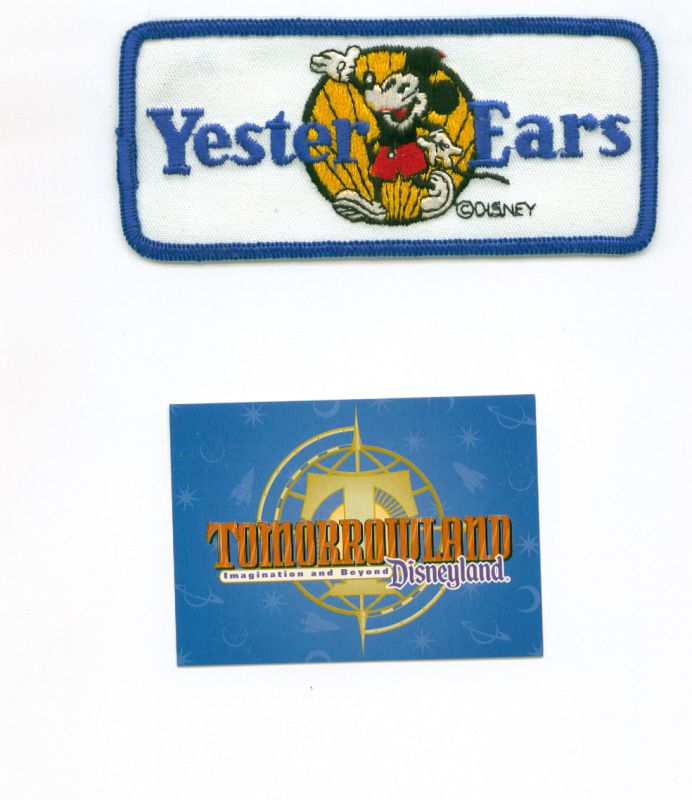 A Disney patch from Kevin LePore and Disney Parking card from Bill DeFranzo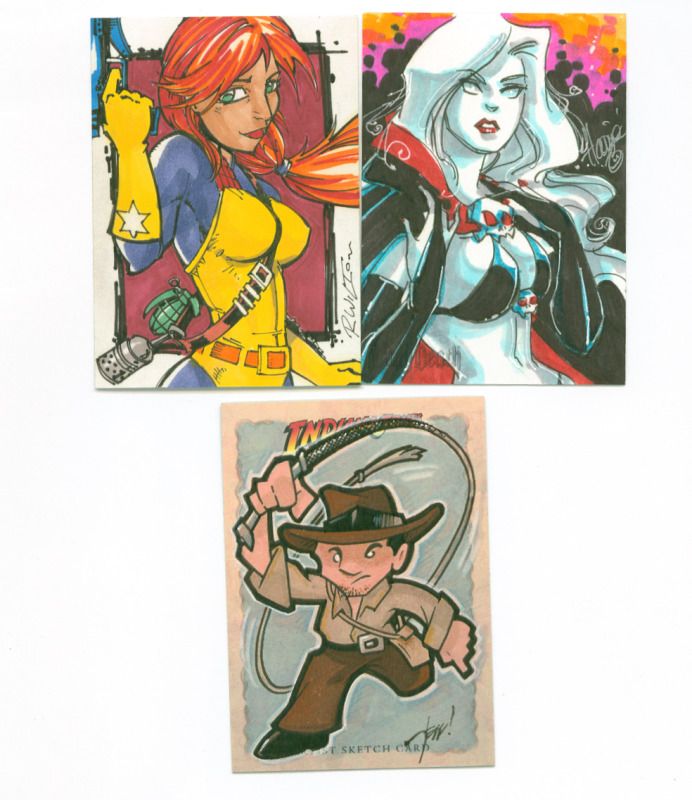 My sketch card acquisitions for the weekend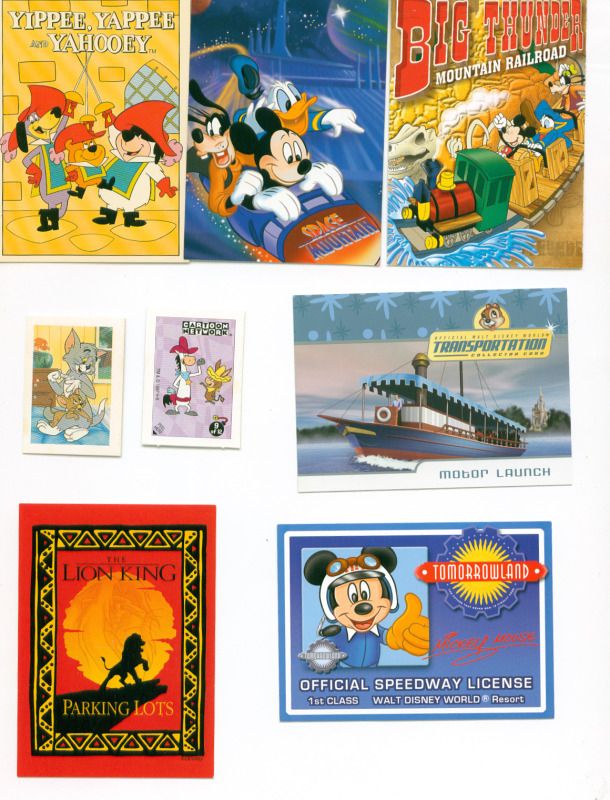 Assorted Disney and Hanna Barbera cards tha
A small sample of my CardTalk prize
Thanks again to everyone who supplied prizes and promos for the show. I'm looking forward to the Pop Art Con in June.