Originally posted by Ted Dastick Jr.:
Being at the Topps booth for the better part of the morning, I didn't have much time to do anything. Even rushing through most of it, I only made it through half of the main show floor. I knew the show would be packed, but I never imagined it would be as jammed as it was, holy moly!!!
In Artist Alley, I got a bunch of cards signed by the artists.
Human Torch by Jim Steranko (already have the other two cards in the puzzle signed, needed to finish it off)
Thanos & Electro by Ray Lago
Hammerhead by Michael Duron
Hoth Poster by Cat Staggs
Ghost Rider by Andrew Robinson
Han/Chewie by Stephane Roux
Rhino/Spidey by Jim Cheung
Luke by Tommy Lee Edwards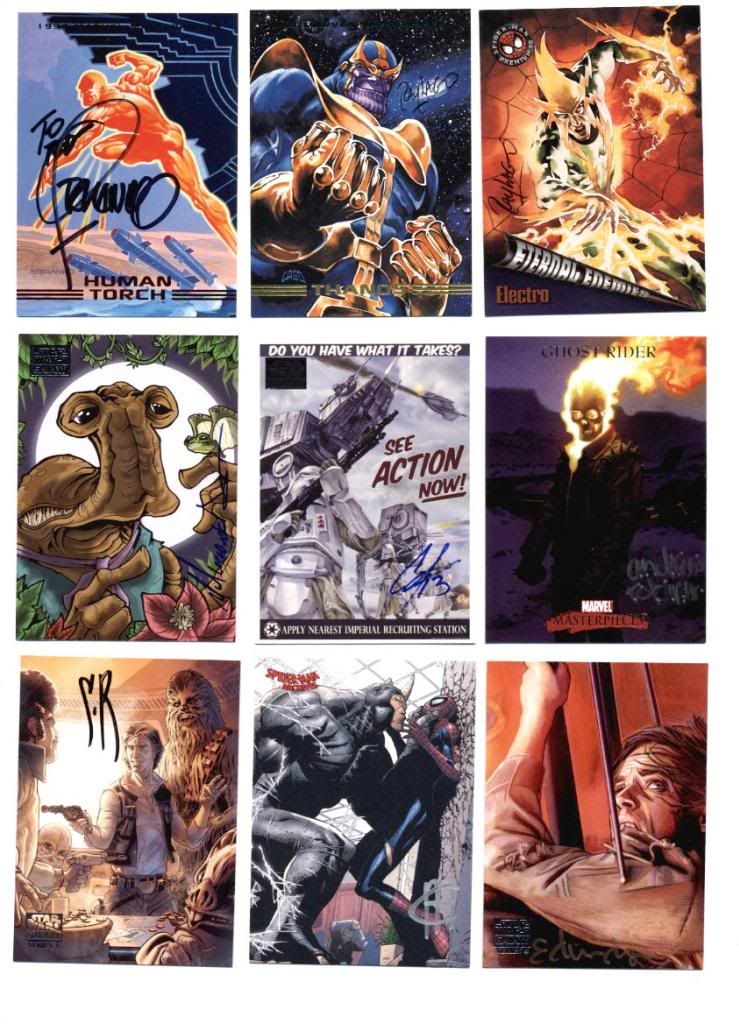 Roux had the original art for the card for sale, pretty cool: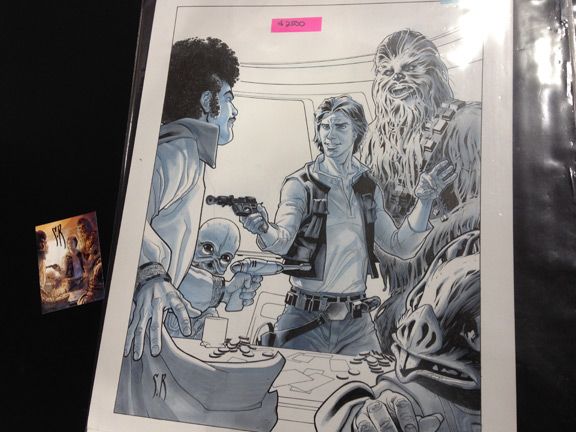 Padme by Allison Sohn
Vader by Cliff Chiang (hard to see auto in scan, above "ENLIST")
Rebel Legion costumer who was manning their booth (also got a few other Rebel Legion promos, but not signed)
After leaving Artist Alley I happened by the Her Universe booth where Ashley Eckstein was hanging out. I asked if she'd sign the Ahsoka card and she obliged. I lightened up the heck out of the scan so it looks like garbage, but it looks fantastic in person and is one of the coolest-looking autographs I own! It's on clear plastic.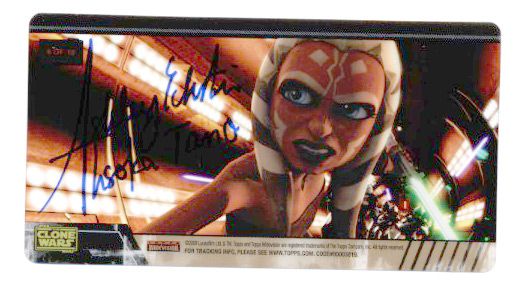 And I wasn't planning on it, but I knew I'd regret it if I didn't pony up to meet Anthony Daniels while I had the chance. Especially if he ends up in Episode VII, his autograph is only going to cost more down the road. He was awesome. The guy truly appreciates his fans.
I also managed to get the Power Rangers promo and another promo card from another artist at the Topps booth. I don't have it handy, I forget who it was.