Was I the only Cardtalker to go? Can't say I'm surprised as there was very little card related at the show. Only dealer set up that I could find was Derek.
At least it meant I could spend more time talking to the artists and celebrities. For a Sunday it was really busy in terms of people attending even if as usual these days most of them were just wandering around in costumes
.
I got into the halls ( they were using 3 of the smaller halls, I think 8,9, and 10, with the partitions between them taken down ) around 09.40 and went to the autograph area first where I had nice chats and signed pics with Ian McElhinney from Game of Thrones and then Janet Fielding from Doctor Who . Got her to sign my Original Who 16 x 12 print that I have been getting signatures on for many years now
.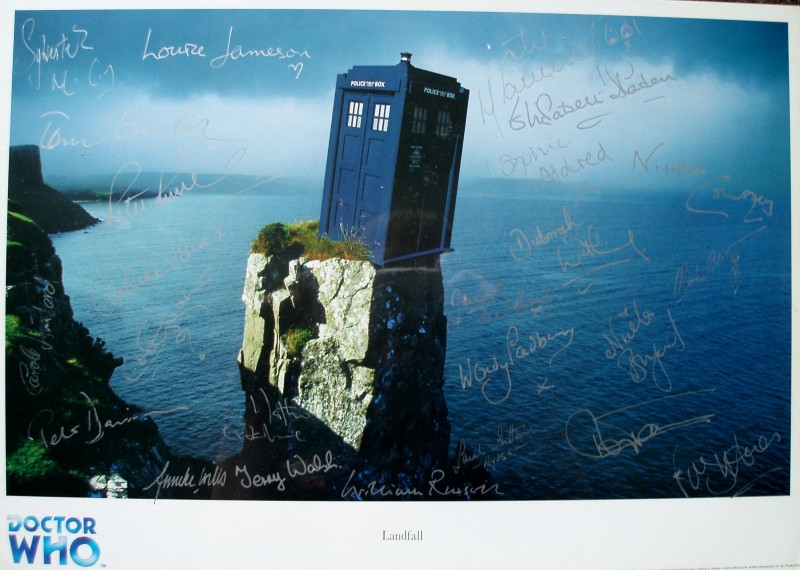 Then found Huy Truong in the artist village and talked to him about some of the projects he is currently working on ( watch out for his superb work on the next Perna set as well as both Star Wars for Topps and Star Trek for Rittenhouse ).
Bought some of his sketchbooks and also a couple of beautiful original A4 ( 8.5 x 11.5 ) sketches that sadly my camera can't do justice to.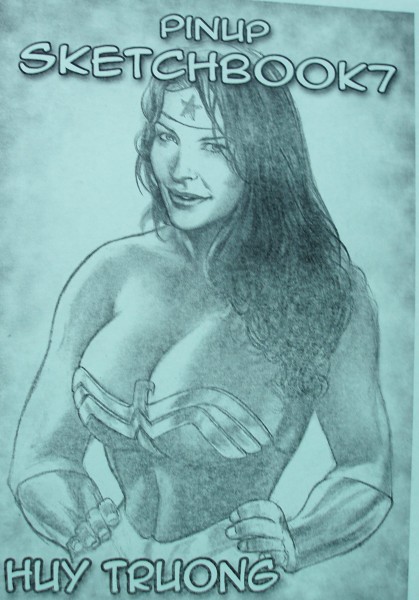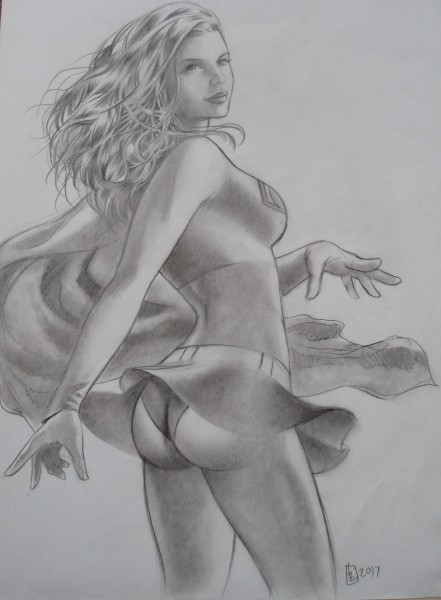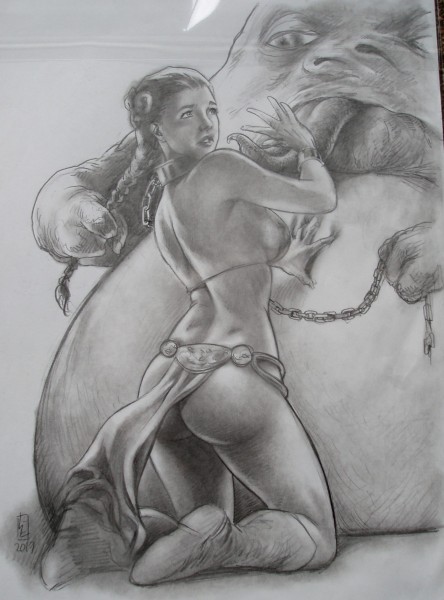 Then had a quick chat with Carolyn Edwards and bought a couple of her great value framed prints.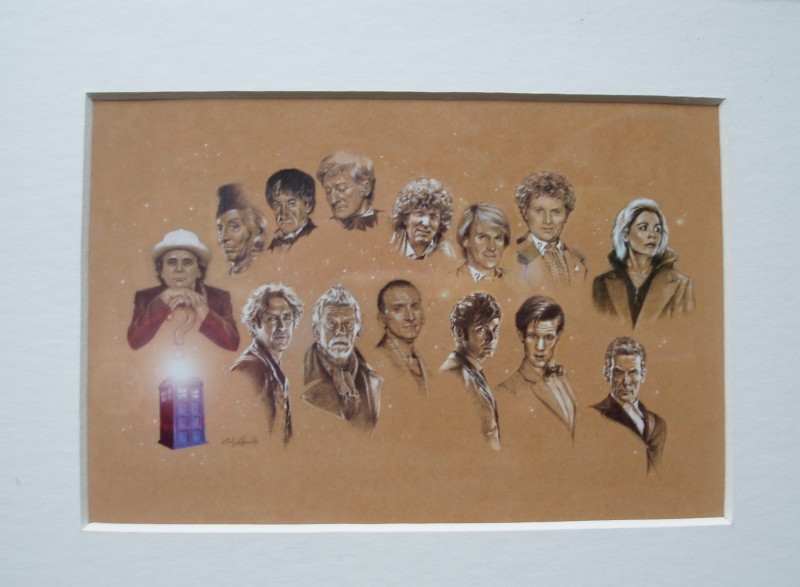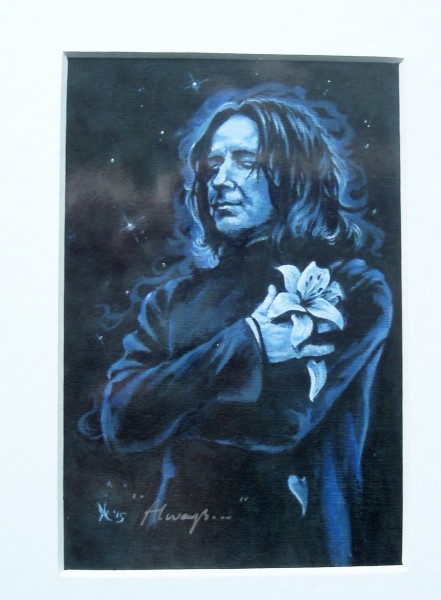 By then it was 12.15 and getting really crowded in some of the more popular areas and I decided it was time to go. For me it was worth it just to get the autographs and talk to two of the UK's best card artists but from a card collecting standpoint the show is very poor now.