I was able to go to the D23 Disney Expo on Friday. I was considering going on Saturday as well, but they sold out of tickets halfway through the day on Friday.
The place was packed with people. They definitely sold too many tickets for the amount of panels and presentations that were in place.
I wasn't able to attend three of the presentations I wanted to attend due to them reaching capacity early including the two in the 4000 seat arena.
This was a big difference from the last show in 2009 when I was able to attend any presentation I wanted as long as I was there 20-30 minutes early.
Anyways, on to the show.
The first presentation I attended was a screening of the new Prep & Landing: Naughty vs. Nice animated Christmas special. It was followed by a panel Q & A with Directors Kevin Deters & Stevie Wermers, Producer Dorothy McKim, Composer Michael Giacchino and Voice Actors Dave Foley & Chris Parnell.
It was a very fun presentation punctuated by great responses from the awesome Dave Foley.
Here's a photo of Dave Foley, Chris Parnell, Michael Giacchino & the moderator.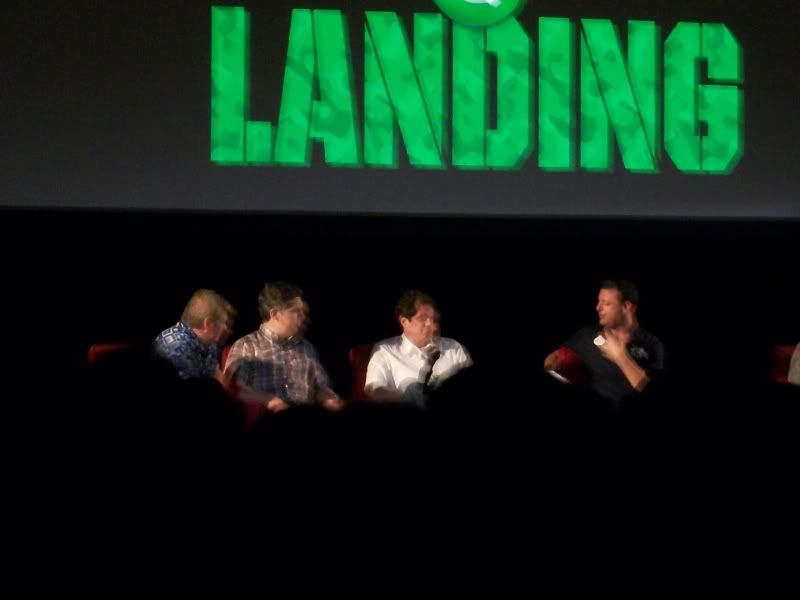 I also won this during the presentation.
And afterwards there was a signing with the directors and producer.
The next presentation I attended was the US Postal Service Pixar Stamps 1st Day of Issue Ceremony. I only stayed about halfway through. I attended to hear the remarks from John Lasseter and as soon as he was done, I left.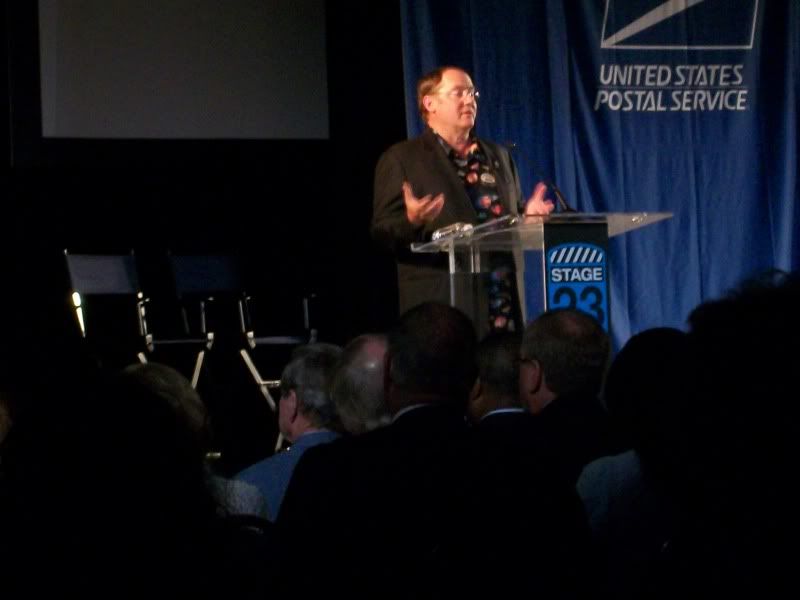 The last presentation I attended was the reason for going on Friday, Dick VanDyke and the Vantastix in concert. I showed up 2 hours early and ended up in about the 150th spot in the standby line for a 1000 seat room. Luckily, after a 2 hour and 40 minute wait, I was able to get in.
Here are a couple of photos.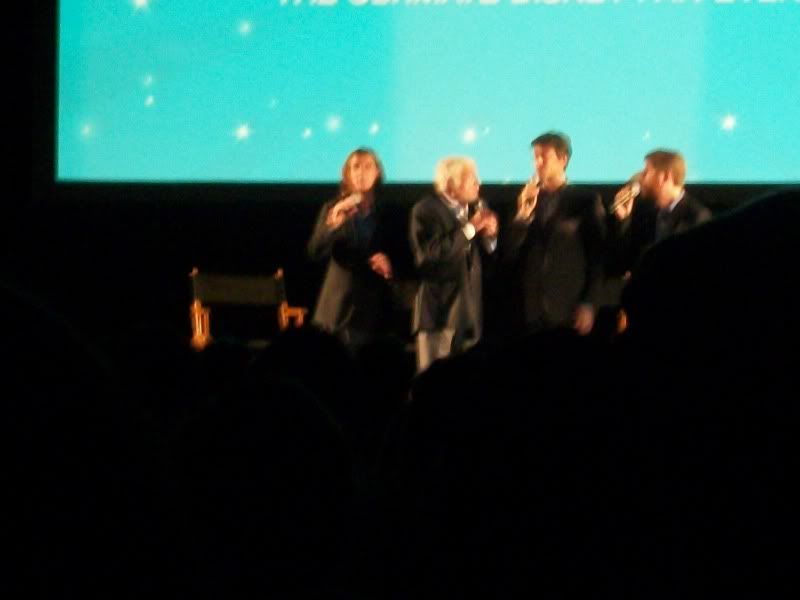 Also, I was able to pick up an autograph from Margaret Kerry (Tinkerbell model, mermaid in Peter Pan, Our Gang actor).
I probably shouldn't have waited the hour and 20 minutes, but the line seemed shorter than it actually was.
Finally, here are some photos of props and costumes that were on display.
Pirates of the Caribbean boat miniature prop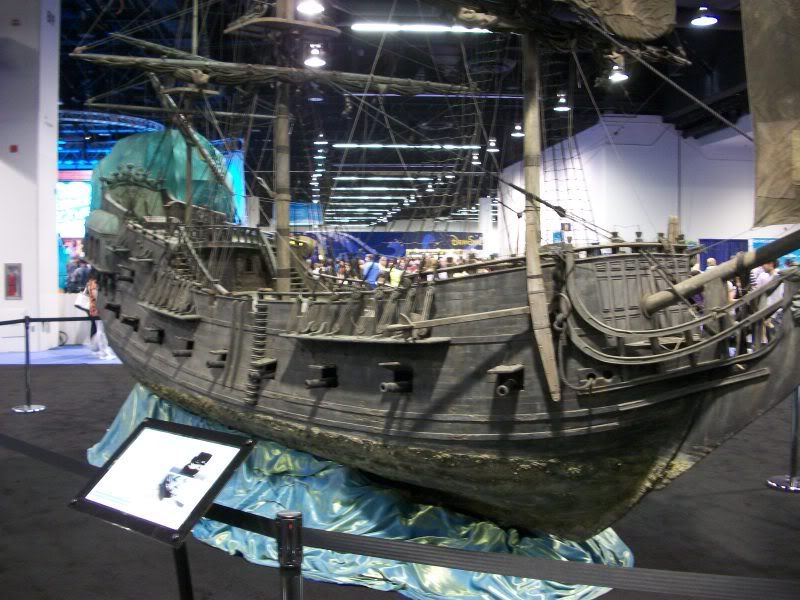 Pirates of the Caribbean mermaid coffin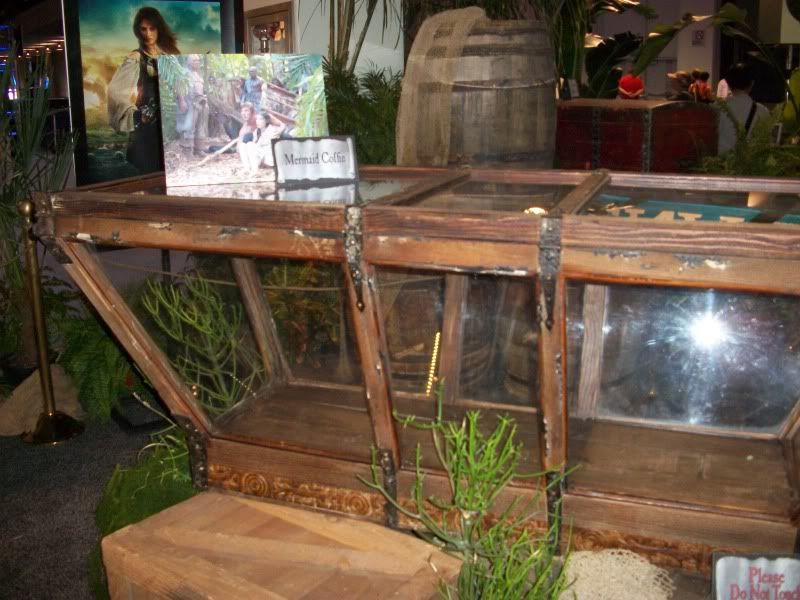 Pirates of the Caribbean Black Pearl in a bottle
Pirates of the Caribbean assorted props
Pirates of the Caribbean Captain Jack Sparrow costume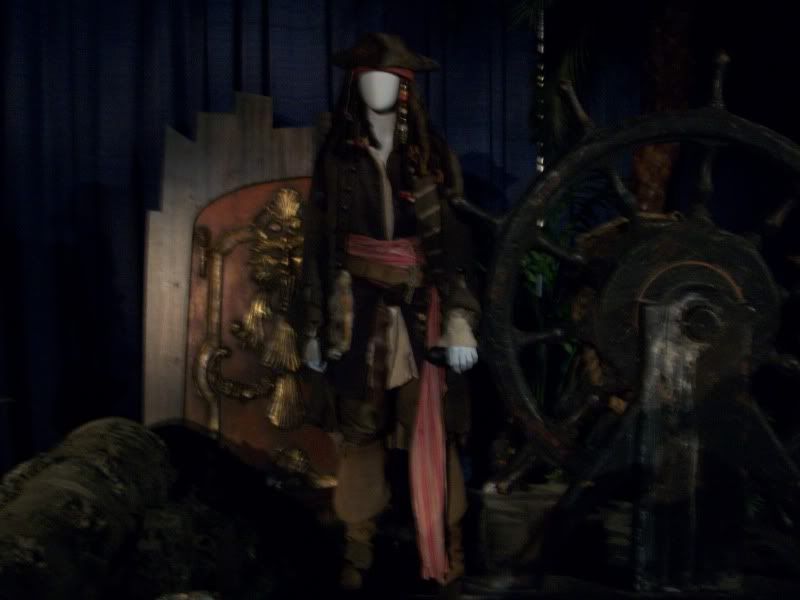 Disneyland Opening Ceremonies Mickey Mouse doll that rode with Walt Disney on his train arrival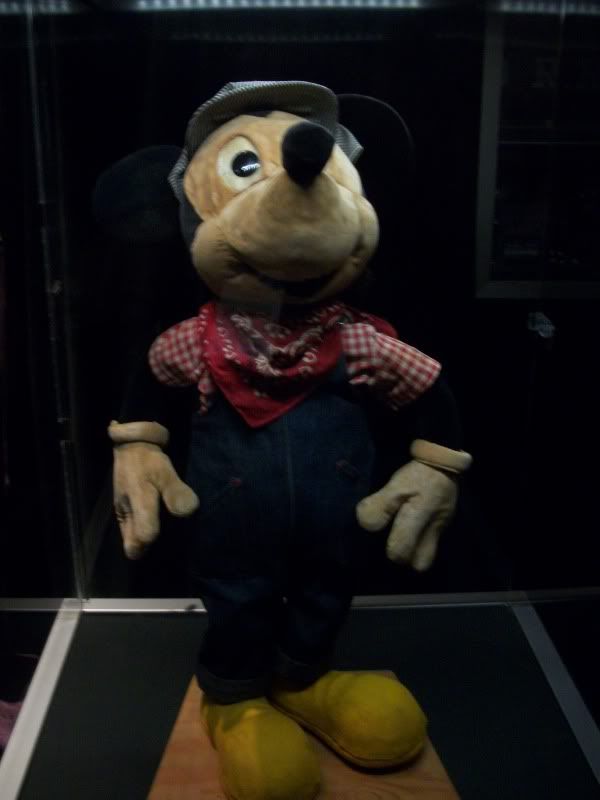 Assorted Walt Disney memorabilia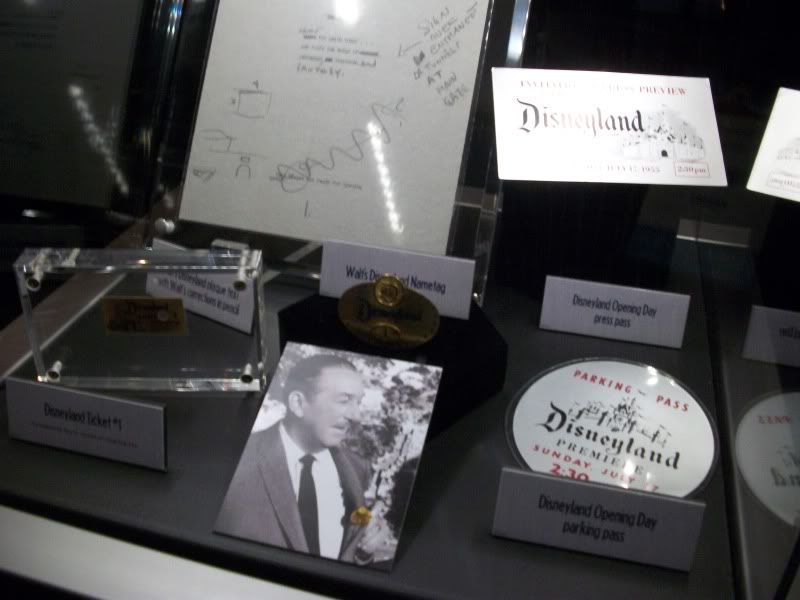 Zorro costume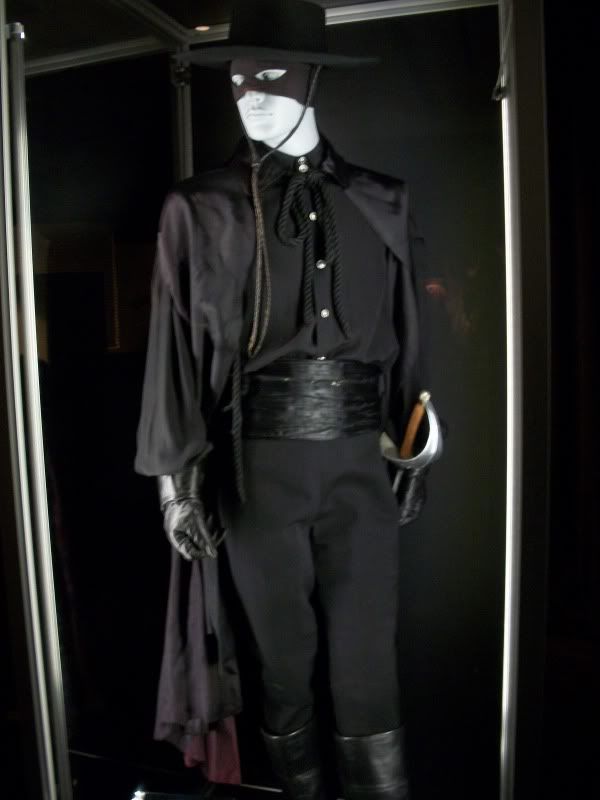 Sleeping Beauty opening and closing titles book and pages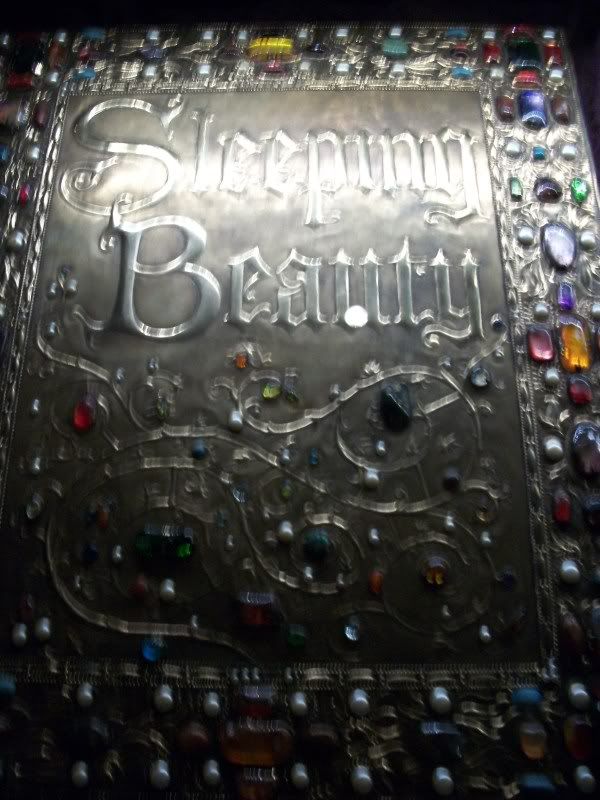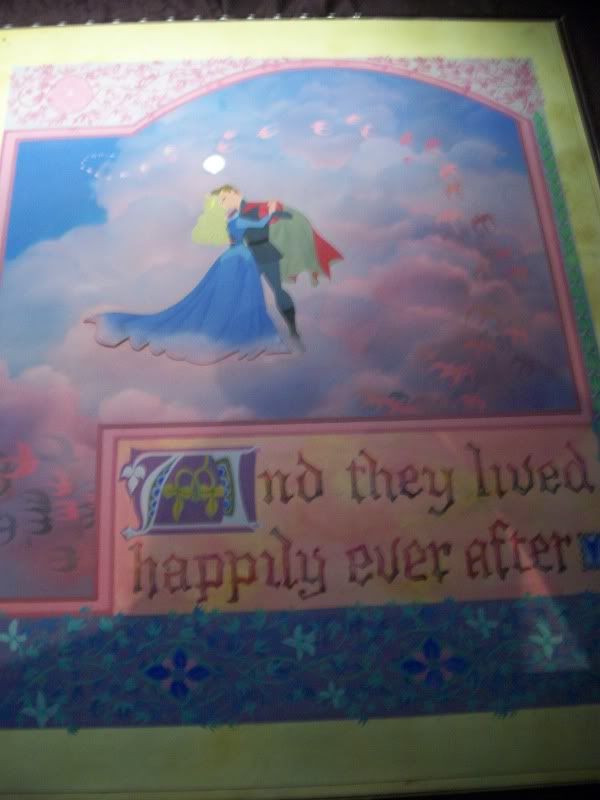 Annette Mouseketeers outfit
Who Framed Roger Rabbit window shades prop
Who Framed Roger Rabbit dip truck miniature prop
Alice in Wonderland Mad Hatter and Alice costumes