Wow! I do not even know where to begin. The show was an absolute blast and everyone was awesome!! First and foremost, a HUGE thank you to Harris, Roxanne and Marlin for inviting us! It was great meeting you all.
It was fantastic to finally meet people that I have been talking to and trading with for years. It's nice to finally put a face to everyone. I can't even begin to describe how much fun we had. Thank you soooooooo much to Graham Head & Kevin LePore for all the awesome gifts!! You both made me a very happy girl. There are so many people that I'd met and like to thank too: Sean Pence, Don Wheezay, Axebone, Rhiannon Owens, Ted Dastick Jr., Meghan Hetrick, Hammer, SWBill, T. Breyer, Stony, Darth Smittyous, Fbootiii, Laura Inglis, hcbrewer, Dave Moulder, otim, minime, nick9819. I'm sorry if I'm forgetting any names at this moment. My head is drawing a blank.
An extra special thank you to Robert Kohlbus and Rittenhouse Archives for taking the artists out to dinner on Saturday night! The food & company was great. There were a few odd and funny conversations going on too. LOL.
Here are some pics from the weekend. Sorry, it's taken me so long to post these. We didn't get back into Canada until Thursday night.
Some random pics from the show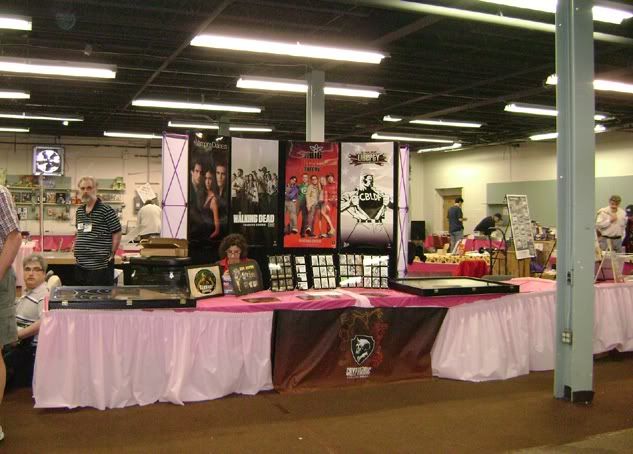 Sean Pence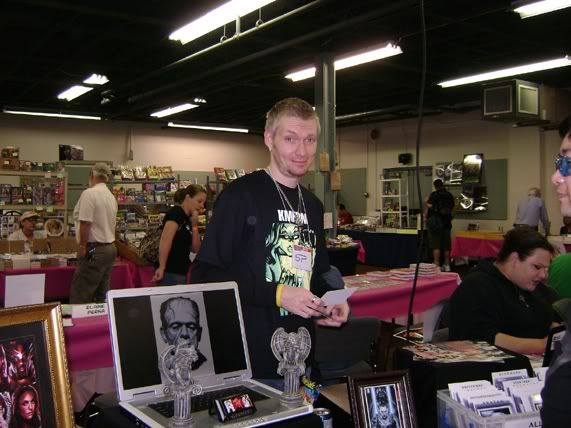 Axebone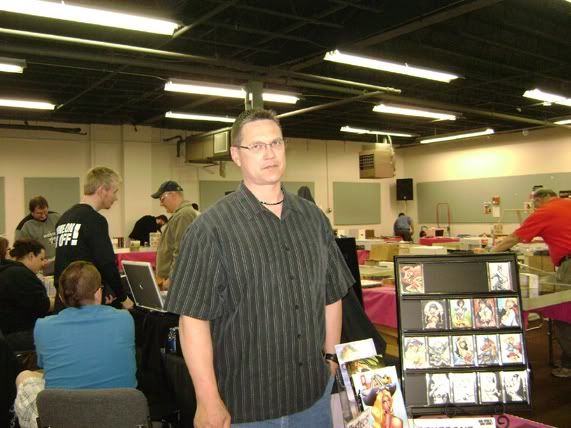 Rhiannon Owens
Meghan Hetrick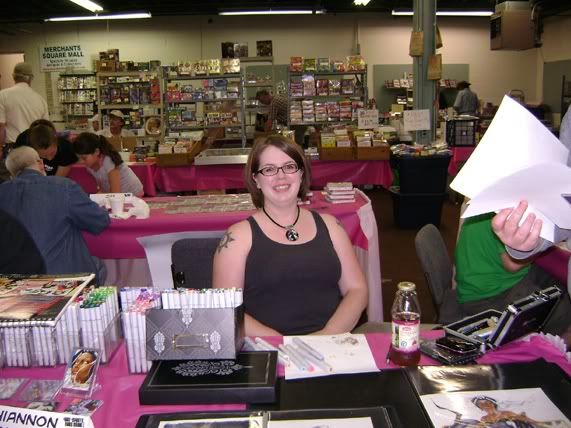 Dee, Tony & T. Breyer
This message has been edited. Last edited by: Elaine Perna,