Busted a 10 box case, here are the results- you guys will hopefully get a chance to read a more in depth review shortly.
In Search Of chase set: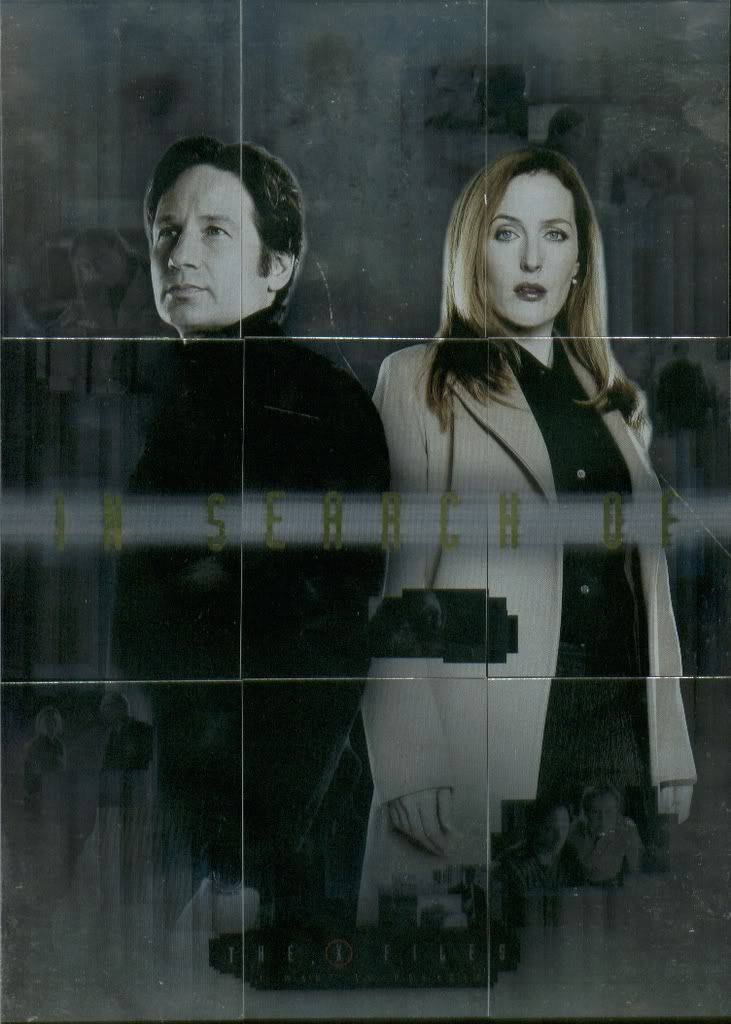 Wanting To Believe chase set: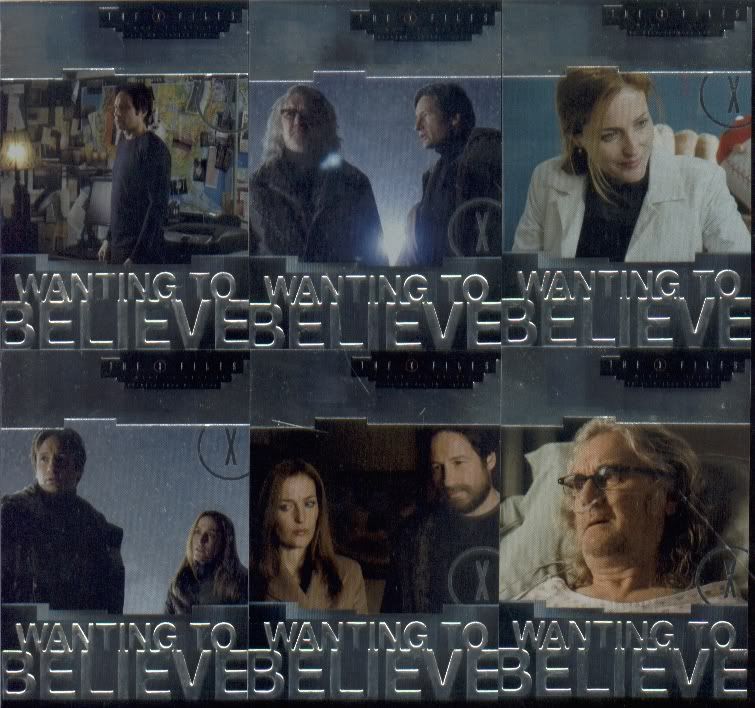 Back To Basics chase set: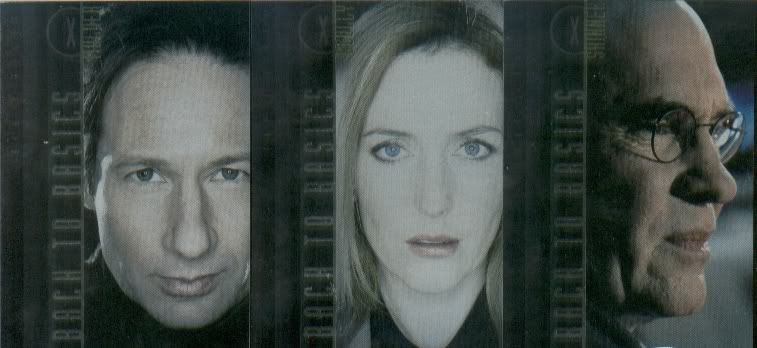 Case Loader card: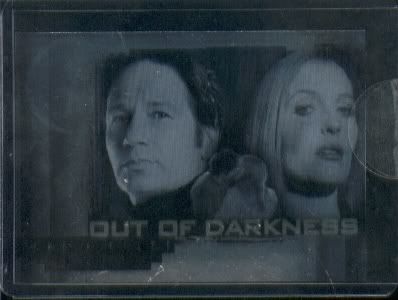 Pieceworks (in order of card number on back):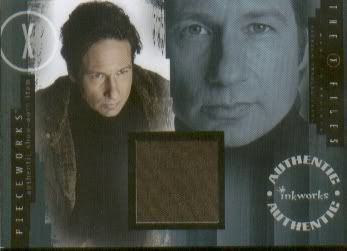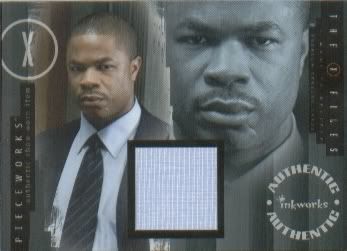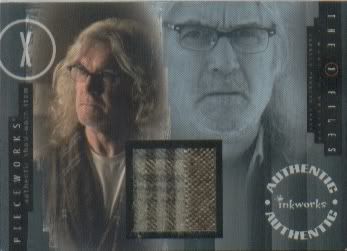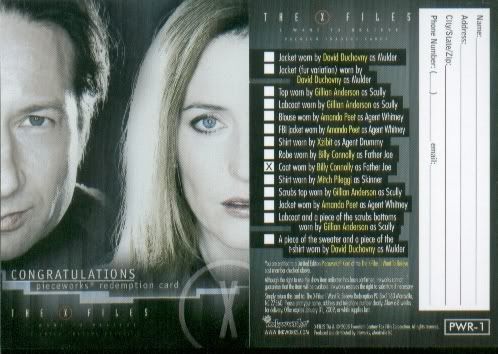 (redemption for pieceworks 6- Father Joe's coat)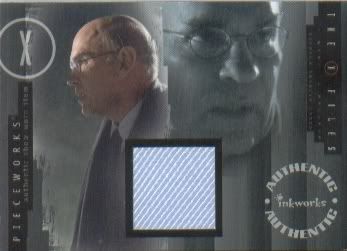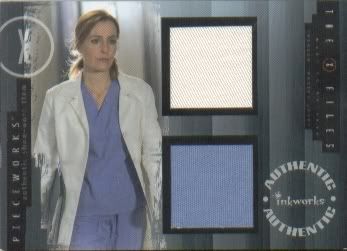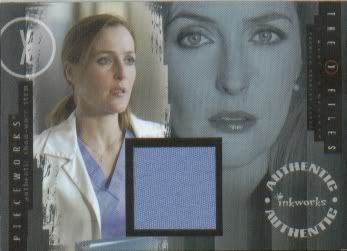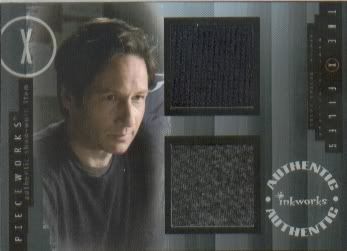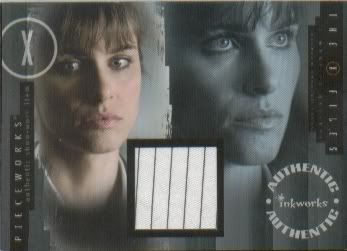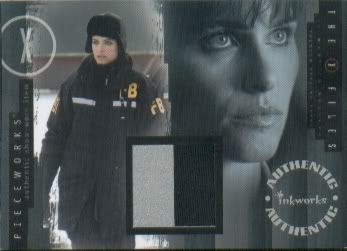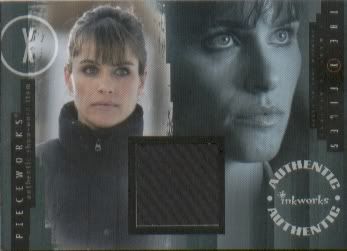 Autographs (once again in order of card number):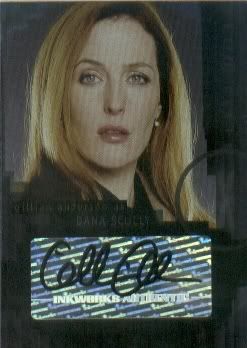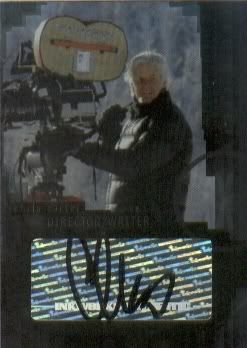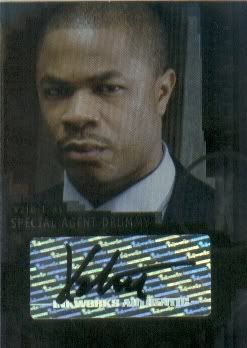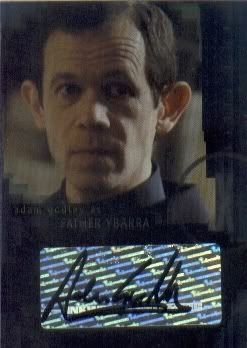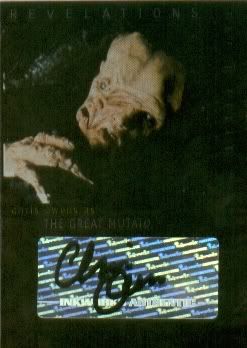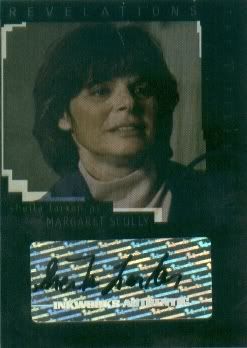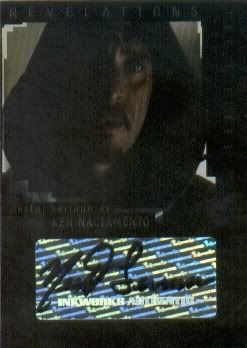 so that was the case break. All in all excellent- just missing one of the autographs but its a big one in Duchovny plus two Pieceworks cards and a variant pieceworks. Very sweet to get both dual pieceworks cards in the same case as its been reported that they are 1 in 3 cases- whether or not that's accurate is unclear.
There's one other card that I wanted to show. When Inkworks announced this particular card was going to be an incentive for dealers who purchased 10 cases I knew that I had to get one somehow. I pre-bought one but the seller sadly didn't come through with the card but thankfully I at least got a refund. So I paid yet a bit more and this arrived in the mail: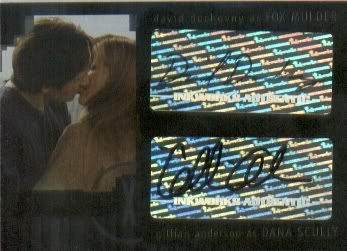 I do have tons of base sets available along with one extra set of each chase level. I also have 4 duplicate autos including Xzibit as Agent Drummy, Sheila Larken as Margaret Scully, Chris Owens as The Great Mutato, and Nestor Serrano as Ken Naciamenta so if anyone needs anything please let me know.
Thanks, Dave