Found a few blaster boxes at Wal-Mart and Target. Very
similar look and feel as the 2014 Winter Olympics set.
75 card base set (no card #37) with bronze, silver and gold medal parallels
as well as rainbow gold parallels that are 1/1's.
3 different basic insert sets and of course autographs, relics, autograph/relics,
crest patches, flag patches and medal cards, all with the different parallel levels.
Here's some examples of the cards.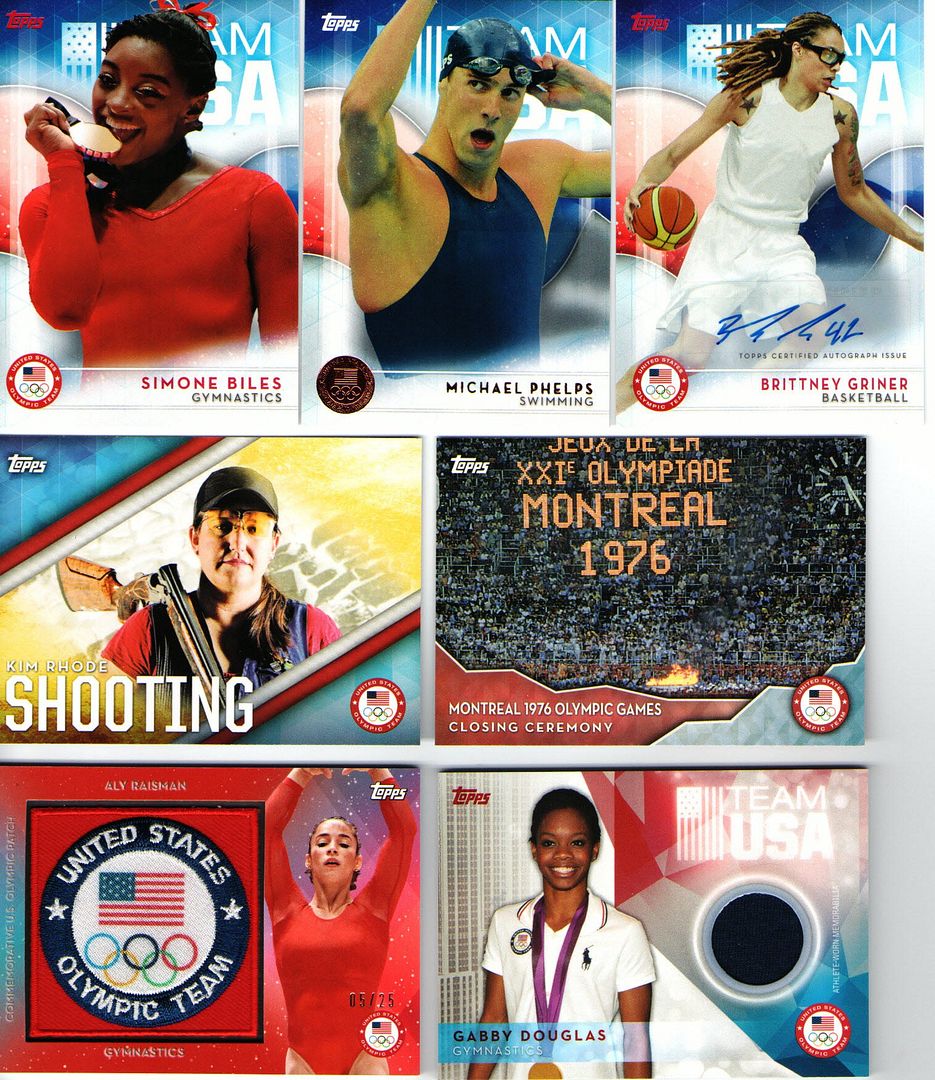 Base card, Bronze Medal parallel base card, Autograph card
Olympic Disciplines insert card, Closing Ceremonies insert card
Serially #'d Team Commemorative Patch card, Athlete Worn Relic card

____________________
Please note the updated email address in my profile!