Finished opening my boxes. Did not take long as this is Unstoppables first set in a box release as opposed to packs in a box.
IMO this is a much better format than the traditional one with less wasted packing materials and duplicate base cards.
Each box has a 92 card base set covering ten british produced horror films with lots of nice images and an 18 card silver foil chase set of UK and foreign film posters. There are three premium cards in each box, two autographs and either a sketch or printing plate.
For me the main attraction was the sketch cards and the ones in this release were a big step up in quality from previous releases. Here is what I got from inside the boxes :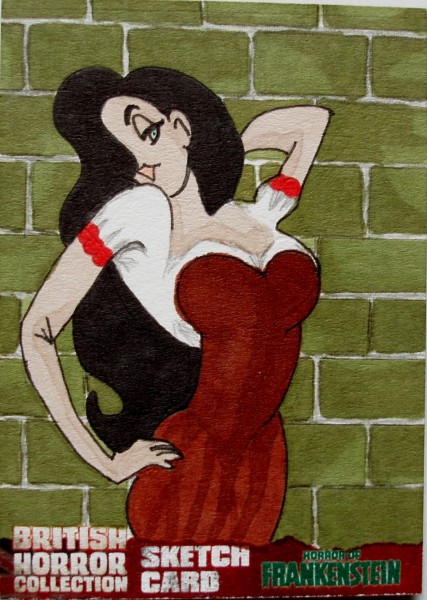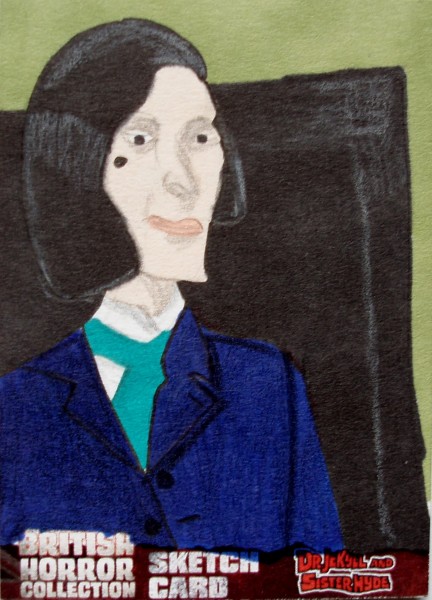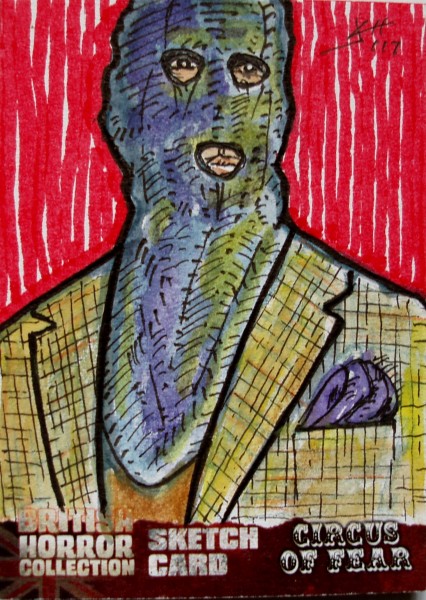 Danielle Adams x 2, Jack Chattox.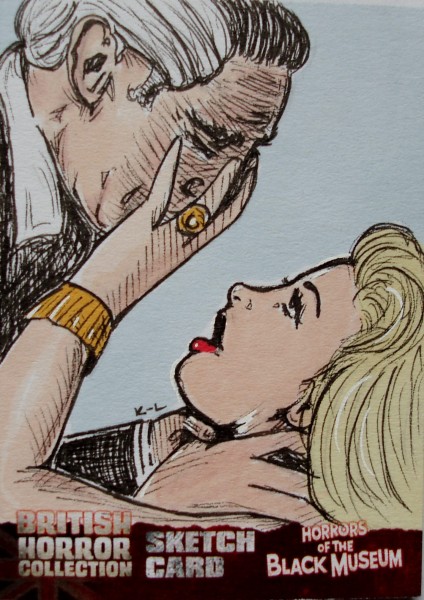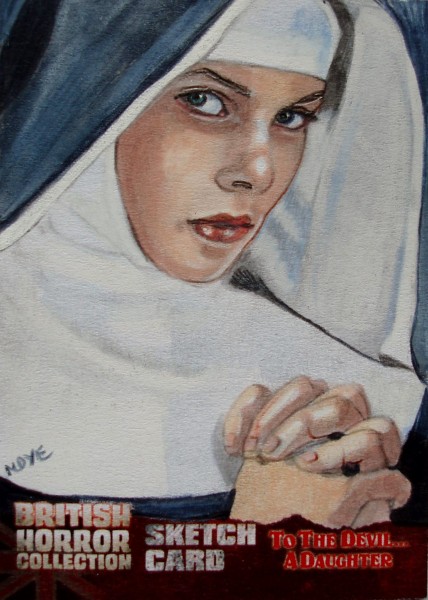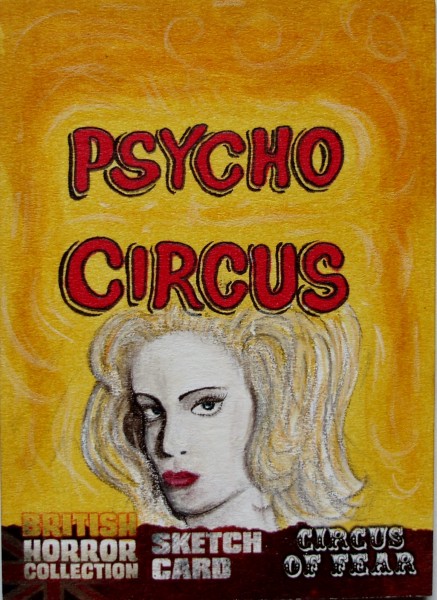 Kitty Lydia Dye, Marcia Dye, Jonty Gates.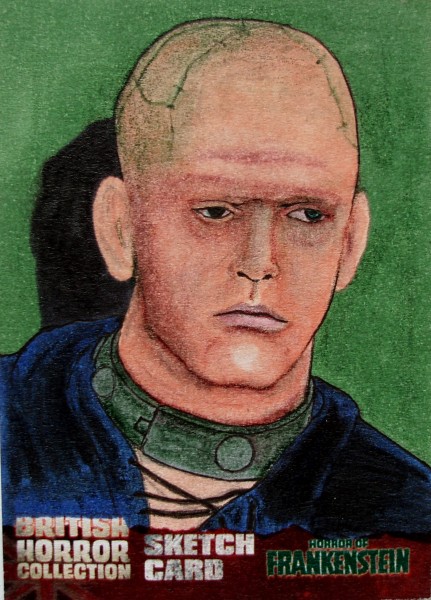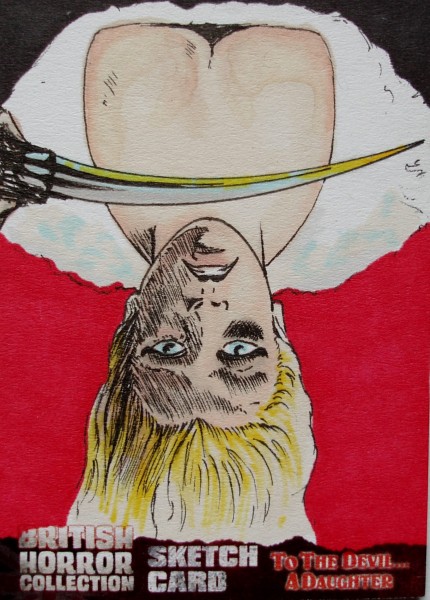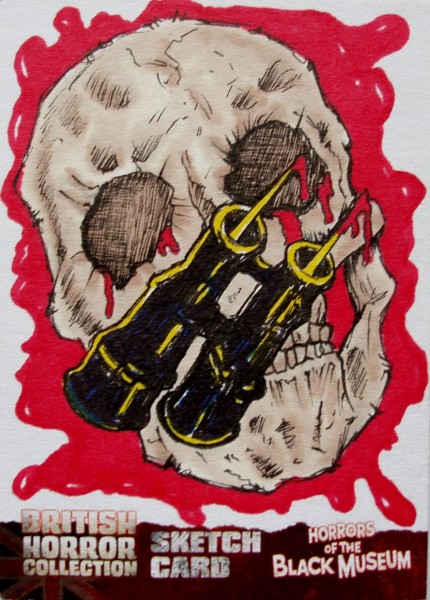 Jonty Gates, Mike Hannan x 2.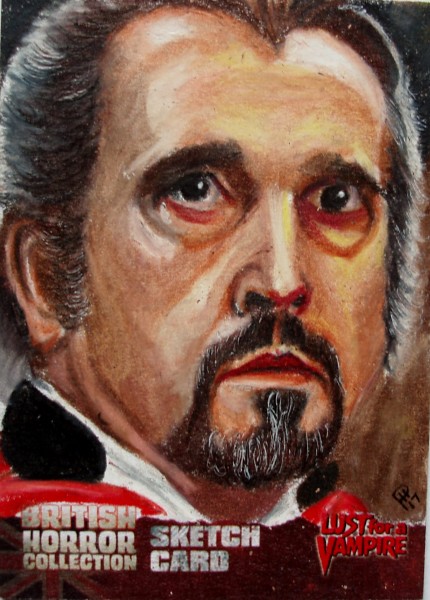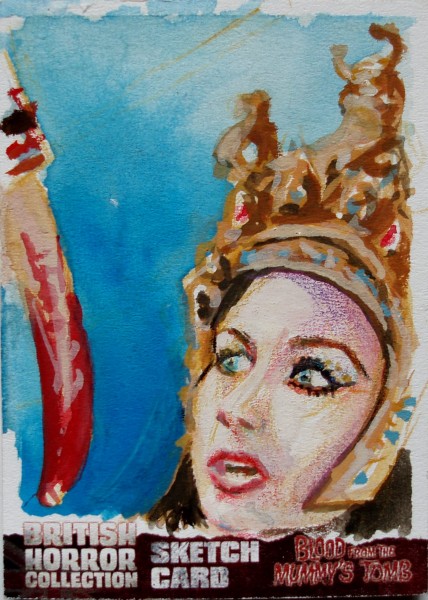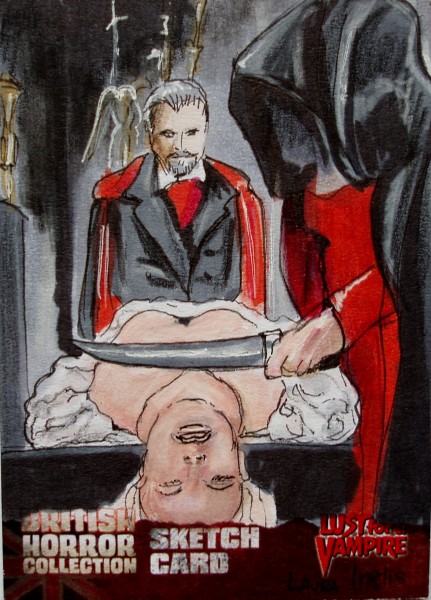 Phil Hassewer, Edgar Holz, Laura Inglis.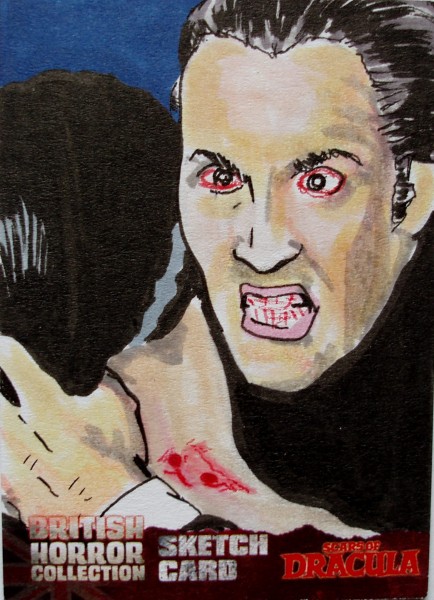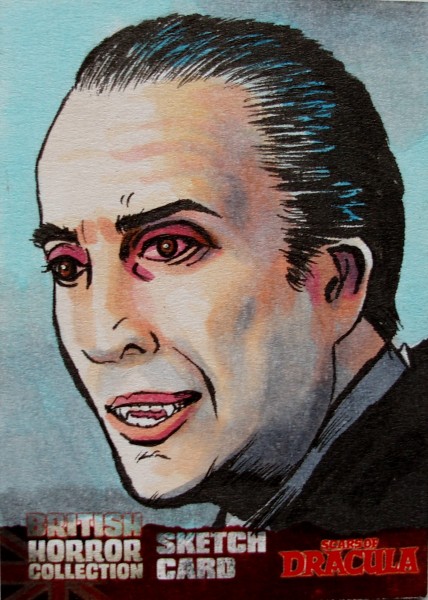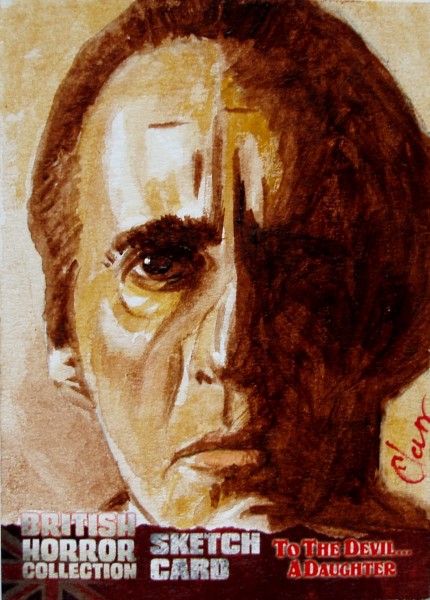 Tony Miello, Matthew Parmenter, Clay Sayre.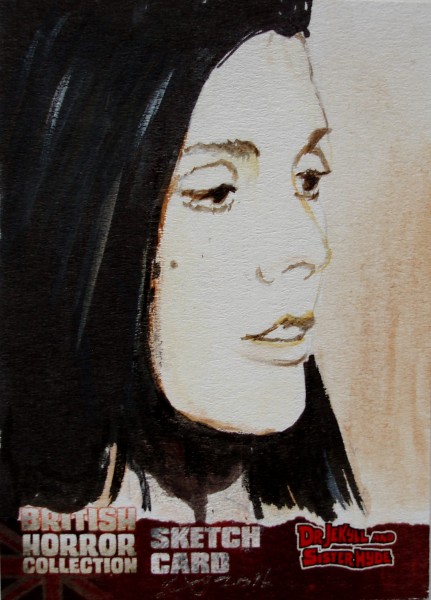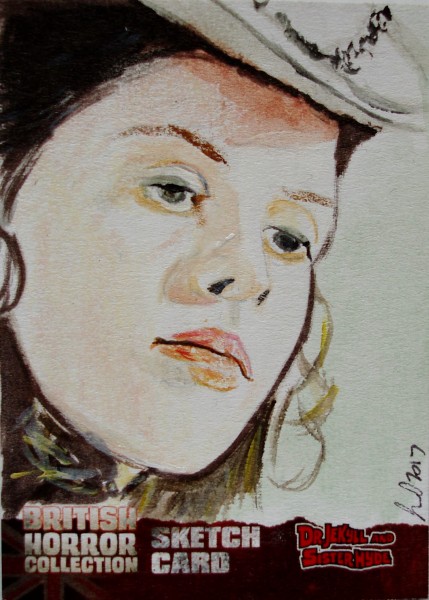 Solly Mohammed x 3.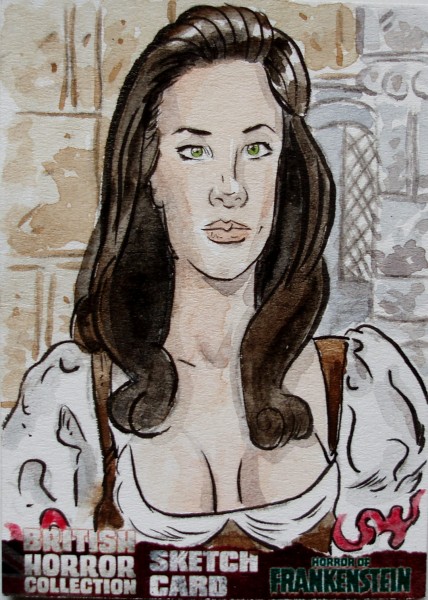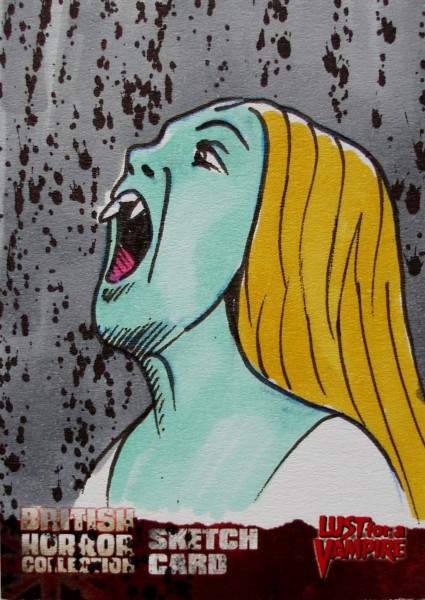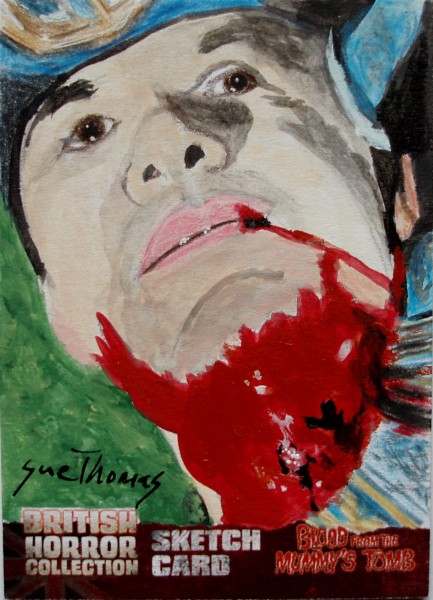 Mark Stroud, ???, Sue Thomas.
These last four are incentives :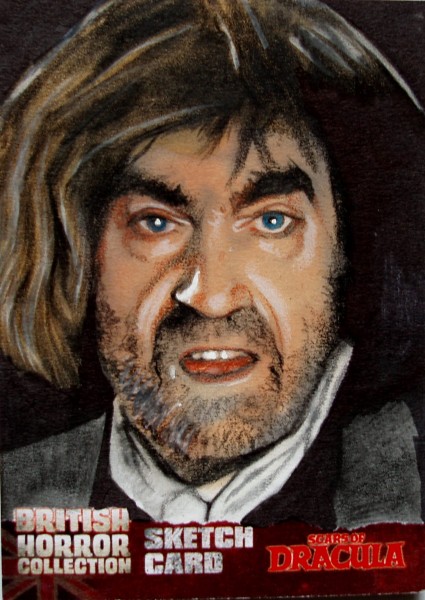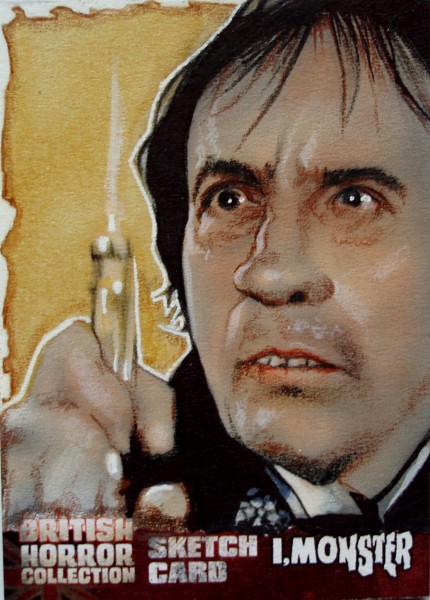 Wesley Smith x 2.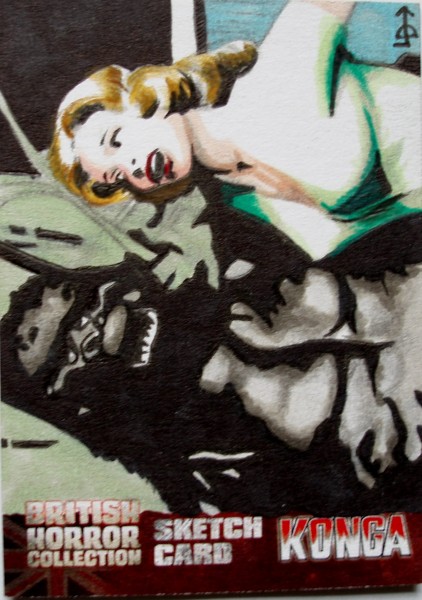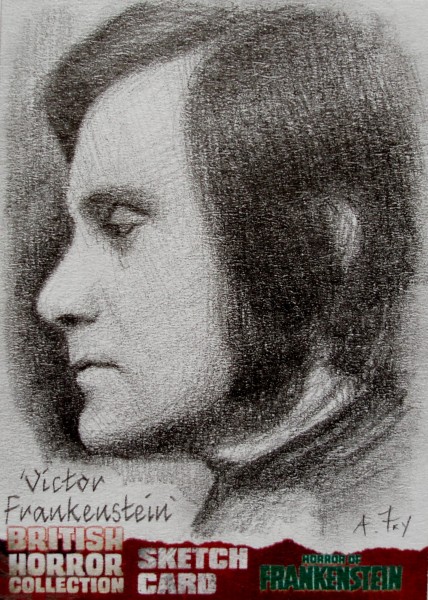 Louise Draper, Andy Fry.
A nice touch is the different card design for each of the ten movies so you can tell from which film each sketch is.
In one of the boxes I also found a facsimilie signature card for Dennis Price.