Thought I would post the results from my single case break. I got the expected two base/chase sets, one complete set of autographs (no variant inscriptions), plus an extra Kosana, Schon and Russo. And of course, the sketches.
Becasue I grew up near where the movie was filmed, NOTLD holds a special place on my list of horror filmography.
I am really enjoying a lot of the sketches from this set and have begun buying additional ones that I like by the various artists. Who knows, if I can find a definitive list of all of the artists on this release, I may try for one of each!
Here they are:
Scott Ethan Glenn, Chadwick Haverland, Chris Henderson, Don Pendicini, Clayton McCormack, Kris Justice.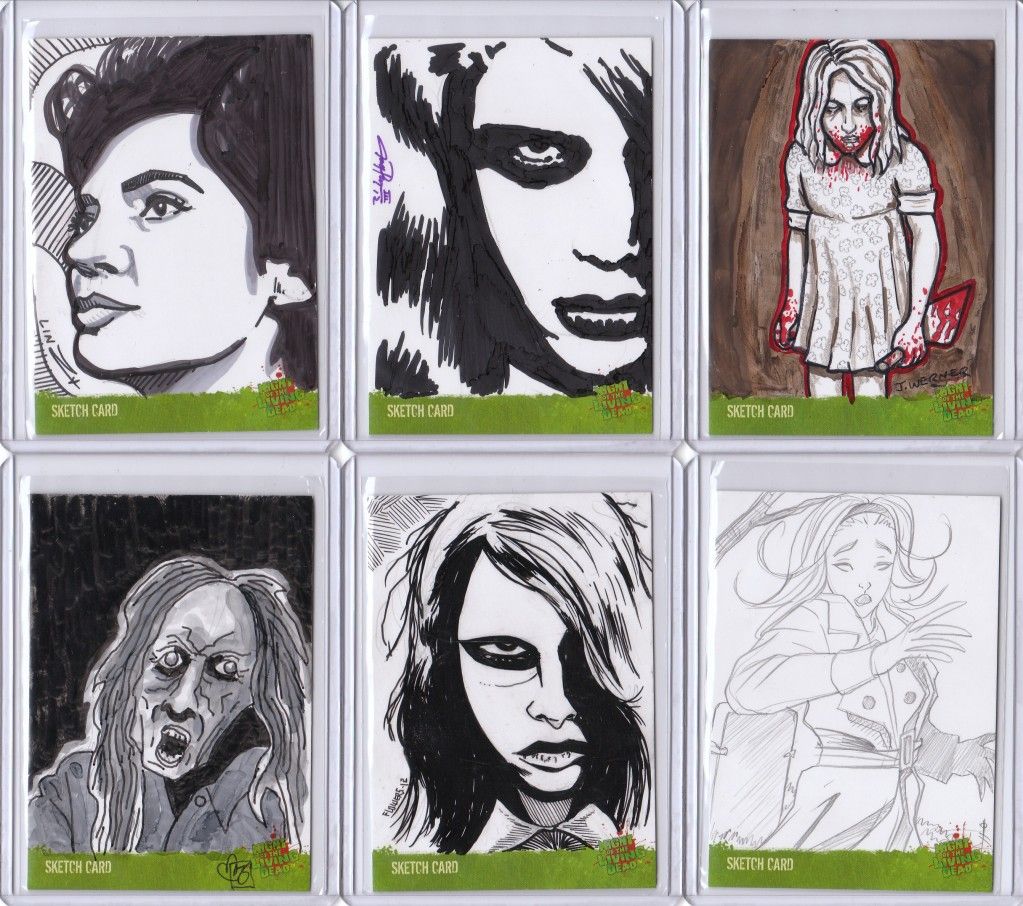 Lin Zy, Jay Pangan, Josh Werner, Maz Adams (took a LONG time to figure that one out!), Jason Flowers and Boo.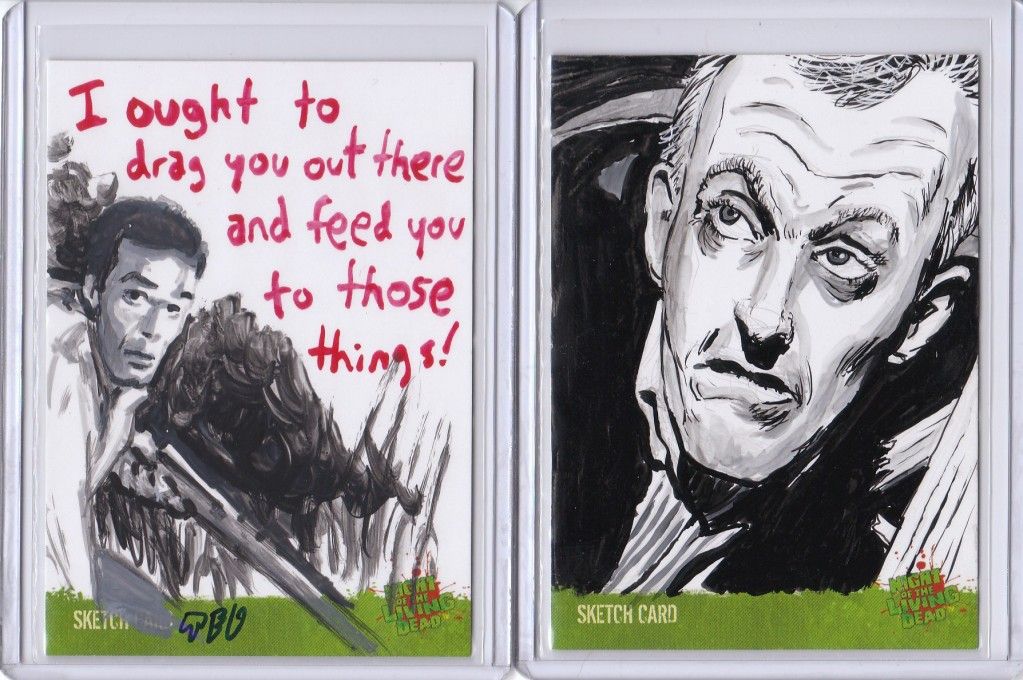 Two that I purchased - Ted Dastick, Matt Parmenter. I love the dirt mixed in from the Evans City Cemetary, Ted!
I will be placing my spare base/chase set plus spare autos in the Trade section.
This message has been edited. Last edited by: dcole,

____________________
Debi

Reliving my childhood one piece of painted plastic and slab of cardboard at a time.