I opened a couple of boxes of Robots for OTB Day. Here's what I found inside!
Robots: Box 1
BL3, FB5, FB6, PC3, PC4, RR1, RR2, RR9.
Sketch: Darren Auck 229/500
Robots: Box 2
BL2, FB1, FB2, PC5, PC6, RR3, RR4, RR5, RR6.
Sketch: Jeff Zugale 176/501
Here are the sketches: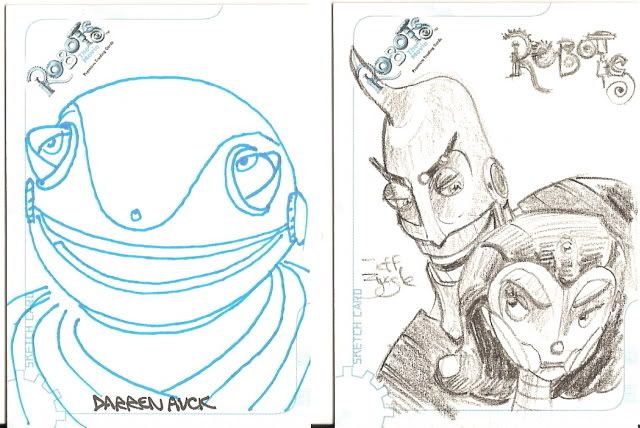 I was pretty happy with both boxes as I didn't get any duplicate chase cards and both sketches are quite nice! I also beat the odds for the RR cards in the second box. I haven't sorted the base cards just yet. The boxes cost less than $20 each, so the fun was affordable too!