Got my cards from Mexico in less than three weeks , very pleased with my pulls

. I got 4 cases each of which contained 4 boxes plus one case topper which is a larger sketch with rounded edges that fits in 6 pocket pages . Each box has a 22 card base set , 4 of an 8 card paralell line art set , 2 of a 4 card gold foil artist picks set , and one sketch . Also randomly inserted printing plates and artist signed paralells of the gold cards hand numbered /22 .
I got the full set of four signed gold cards and one printing plate. Here are the sketches :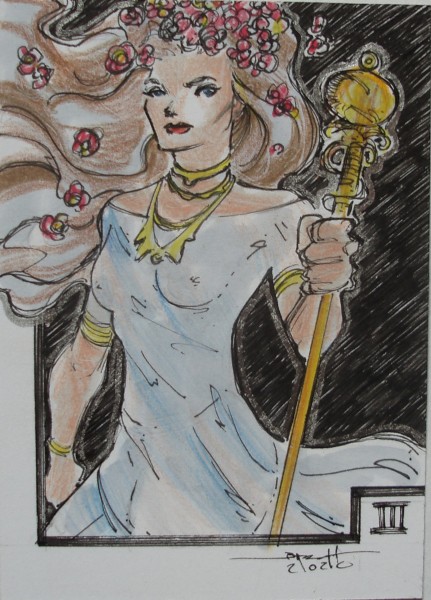 I The Magician by Elfie Lebouleux , III The Empress by Barush Merling .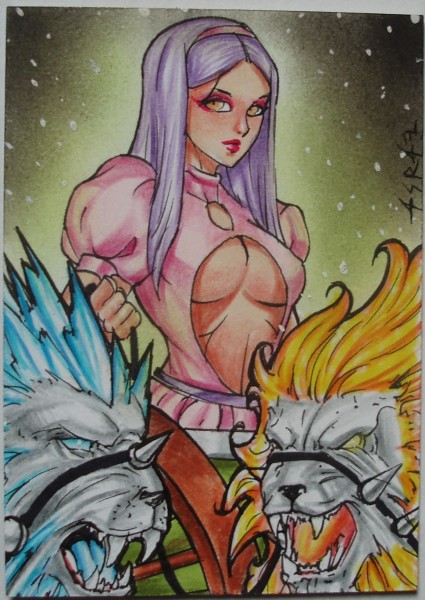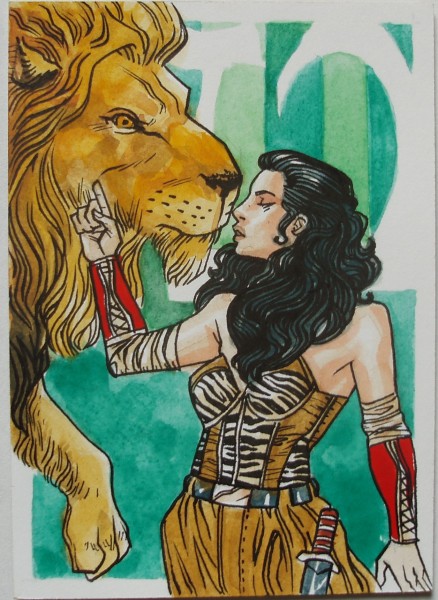 VII The Chariot by Israel Artega , VIII Strength by Leon Brajos .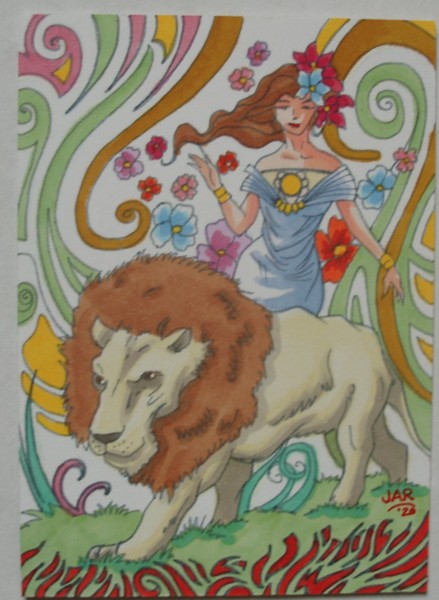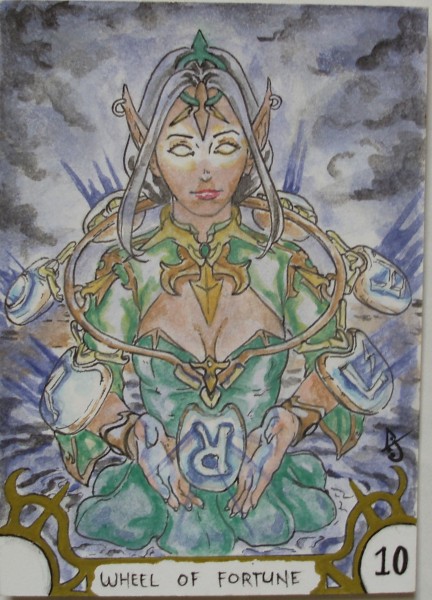 VIII Strength by Arturo Ramirez/Daniel Benitez , X Wheel of Fortune by A J Agravante .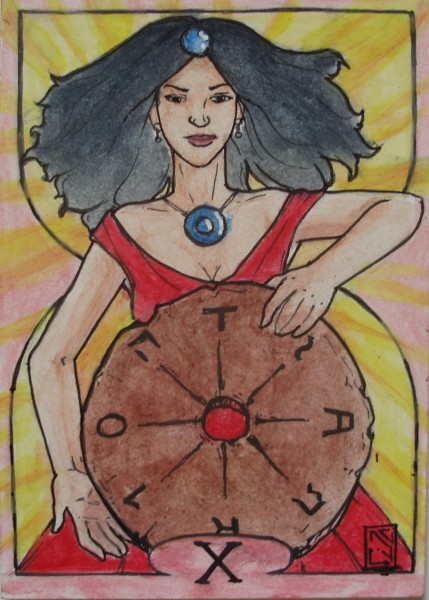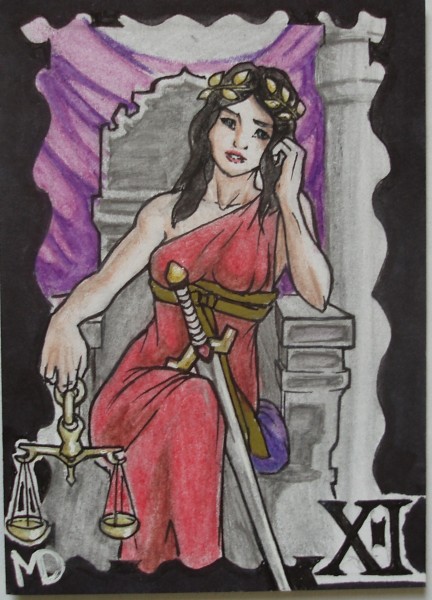 X Wheel of Fortune by C J Catchillar , XI Justice by M D Godino .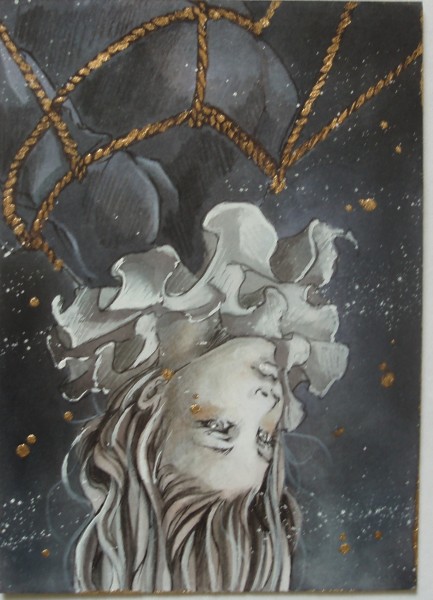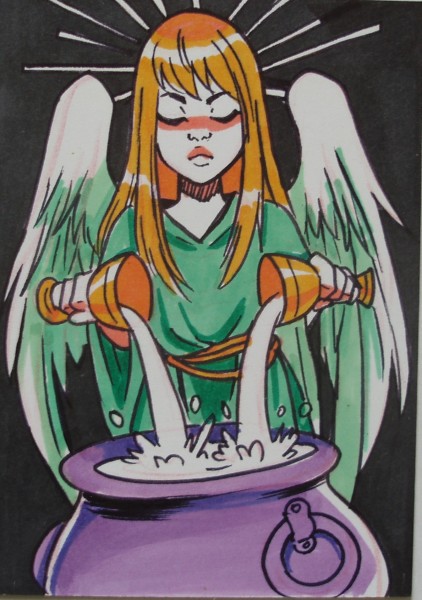 XII The Hanged Man by Yuriko Shirou , XIV Temperance by Melissa Ballesteros .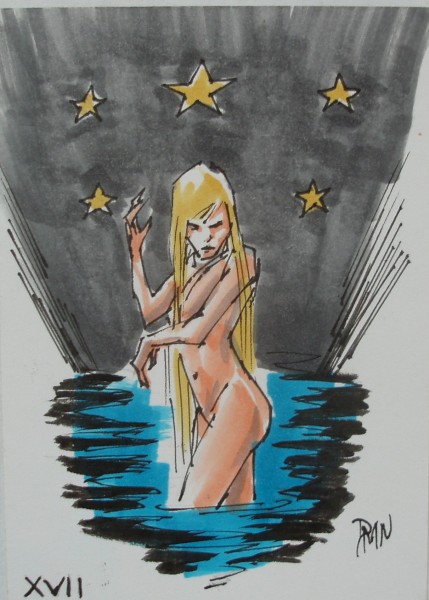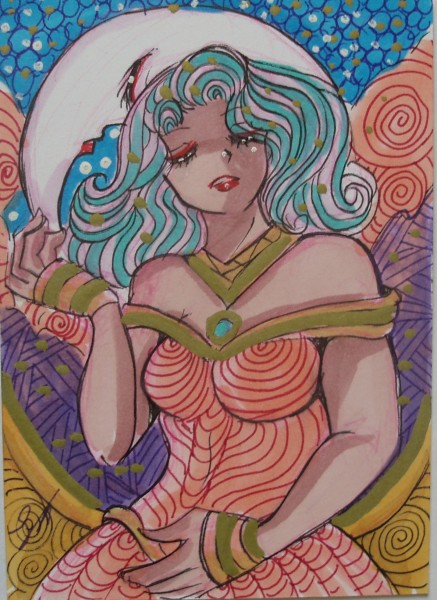 XVII The Star by Don Mark Noceda , XVIII The Moon by Luro Hersal .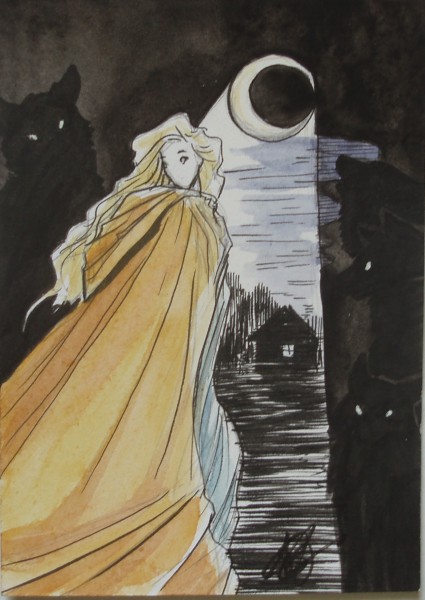 XVIII The Moon by Amber Stone , XVIII The Moon by Jose Carlos Sanchez .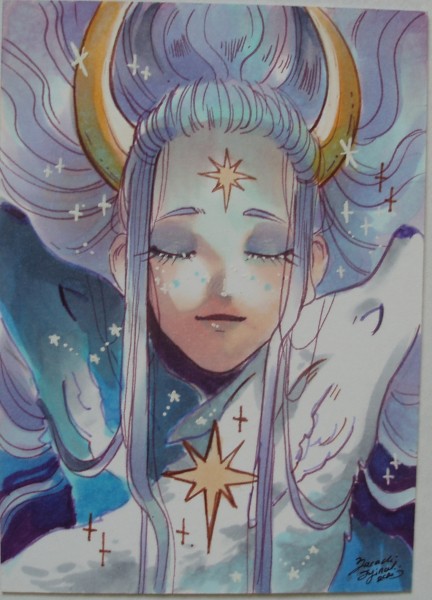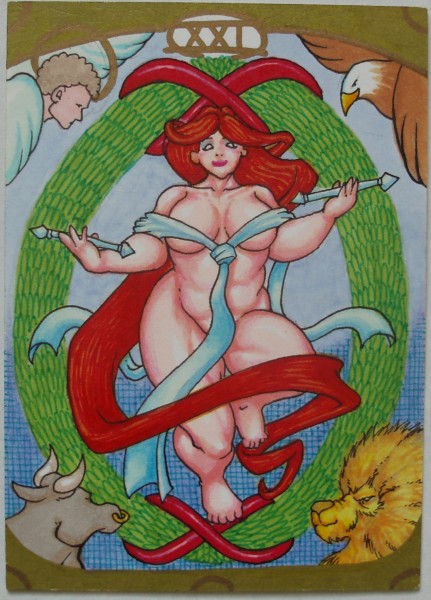 XVIII The Moon by Dacachi Fujino , XXI The World by Kasper .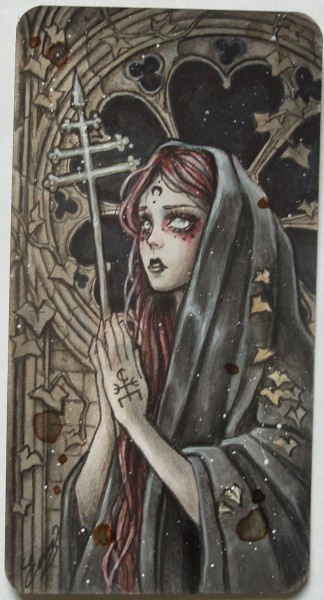 V The Hierophant by Enys Guerrero , XII The hanged Man by Liz Chesterman .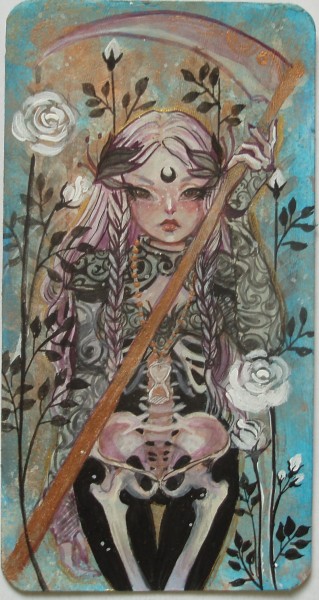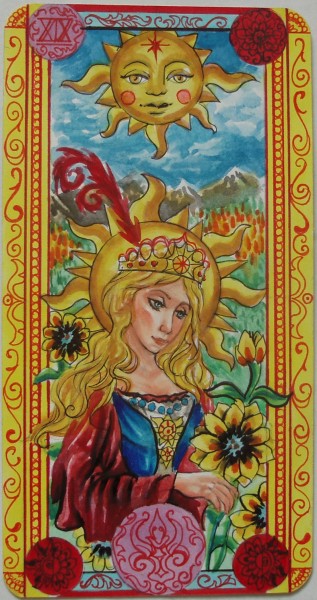 XIII Death by Mizumel , XIX The Sun by Achilleas Kokkinakis .
Pictures do not do justice to these cards . Many of them have details picked out in silver and gold ink which does not show well when photographed . Great set

.
This message has been edited. Last edited by: H_Toser,