my case break:
you guys be the judge of whether the Force was with me or not.....
Medallions (5):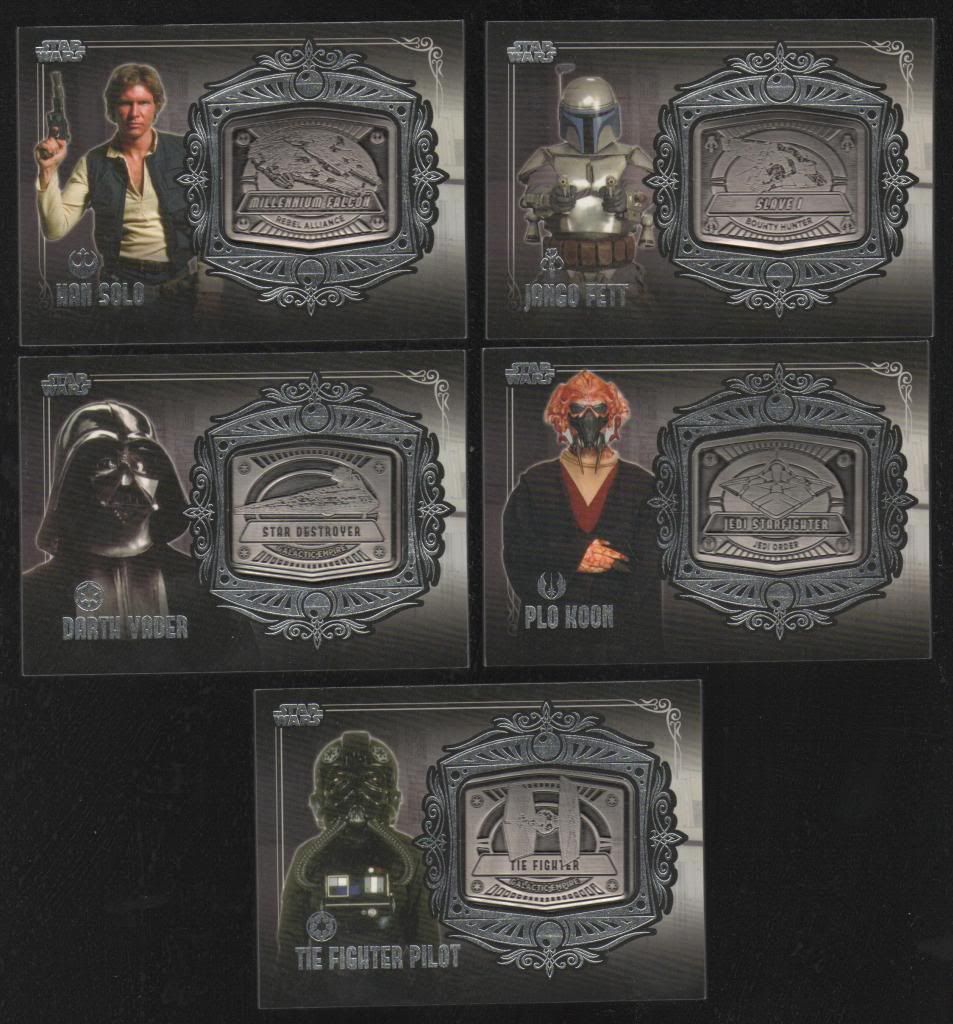 Han Solo, Darth Vader, Plo Koon, Jango Fett, Tie Pilot
Autos (6) + Printing Plate (1)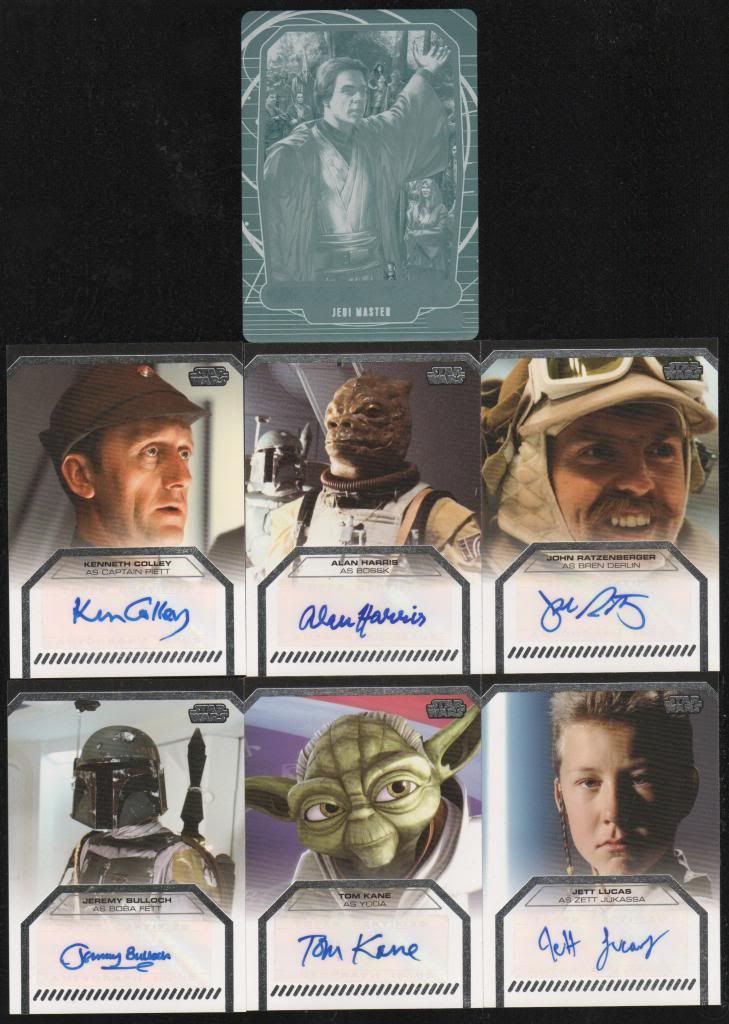 Jeremy Bulloch as Boba Fett
Tom Kane as Yoda
Jett Lucas as Zett Jukassa
Ken Colley as Captain Piett
Alan Harris as Bossk
John Ratzenberger as Cliff Clavin uh I mean Bren Derlin
Cyan Printing Plate of card 568 Luke Skywalker Jedi Master (Topps put the sticker on the back of the card upside down)
Sketches (13):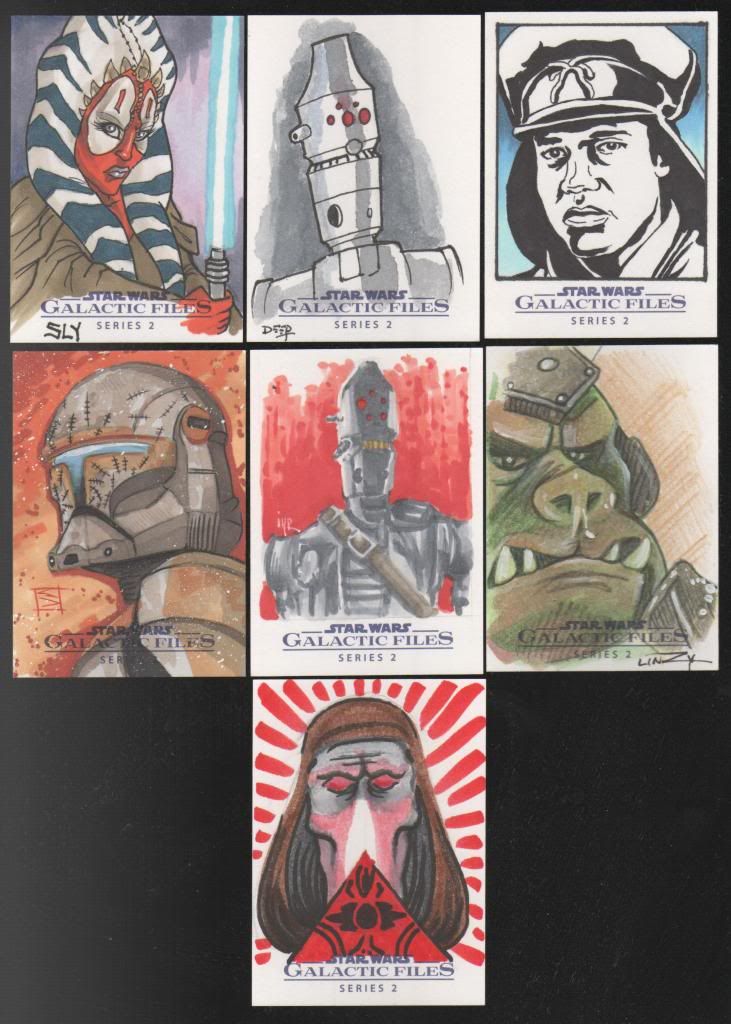 Shaak Ti by Sly Steve Lydic
IG-88 by Deep
Captain Panaka by ?
Clone Trooper Commander ? by Chris Dee
IG-88 by Ian Yoshio Roberts
Gamorrean Guard by Linzy
? by Strephon Taylor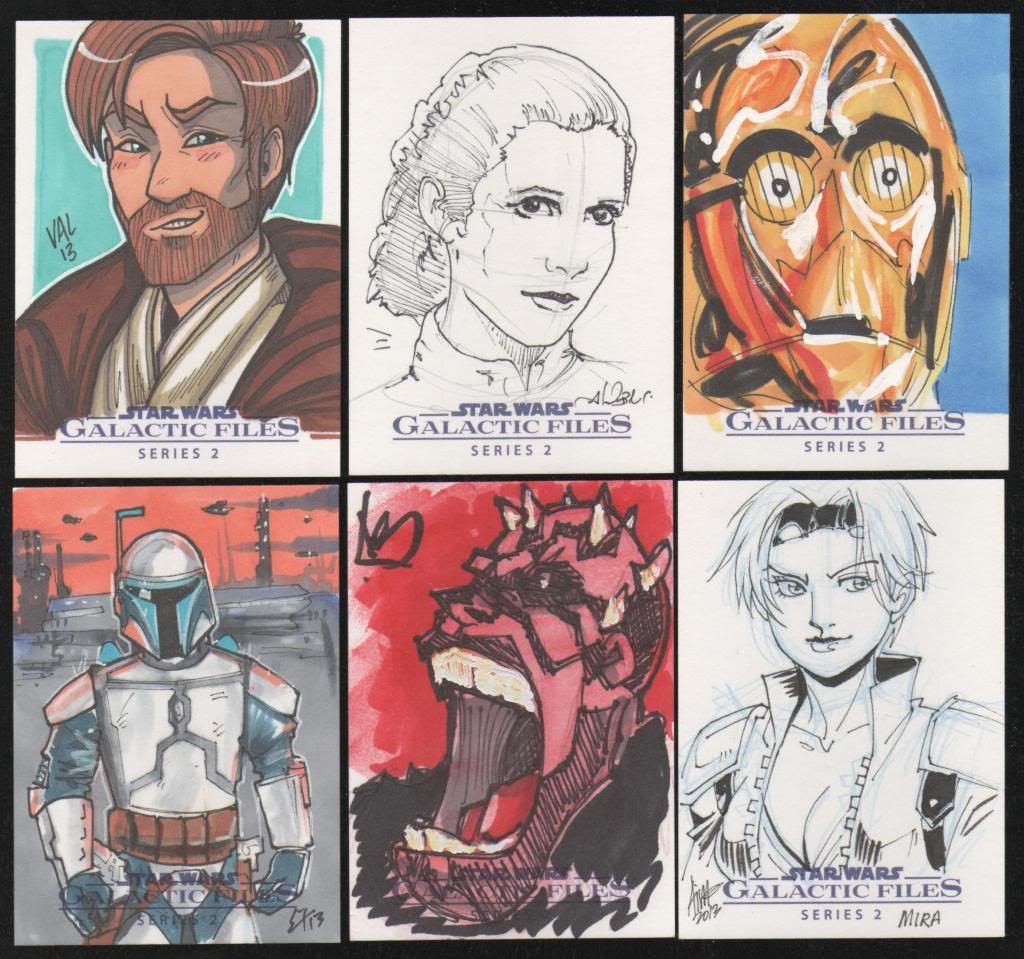 Obi-Wan Kenobi by Val Hochberg
Princess Leia by Alex Buechel
C-3PO by ? (sig looks like Lee something)
Jango Fett by ?
Darth Maul ? by ?
Mira? does she mean Mara Jade? by Irma Ahmed
I also received 3 different gold parallels numbered out of 10, 9 different red parallels numbered out of 35 including two which had the serial number 35/35 and 108 different blue parallels out of 350 including one which was numbered 350/350.
All in all my opinion is that this case was quite good- the sketches for the most part were colorful and well executed and while there was no really good auto hit, getting six different was nice. I'll definitely be opening more of this product in the coming weeks and most likely will have pretty much everything available for sale at some point.
comments are appreciated!
Dave
ps: help with the characters/artists also much appreciated