Lots of fun opening these cases last night.
Case 1: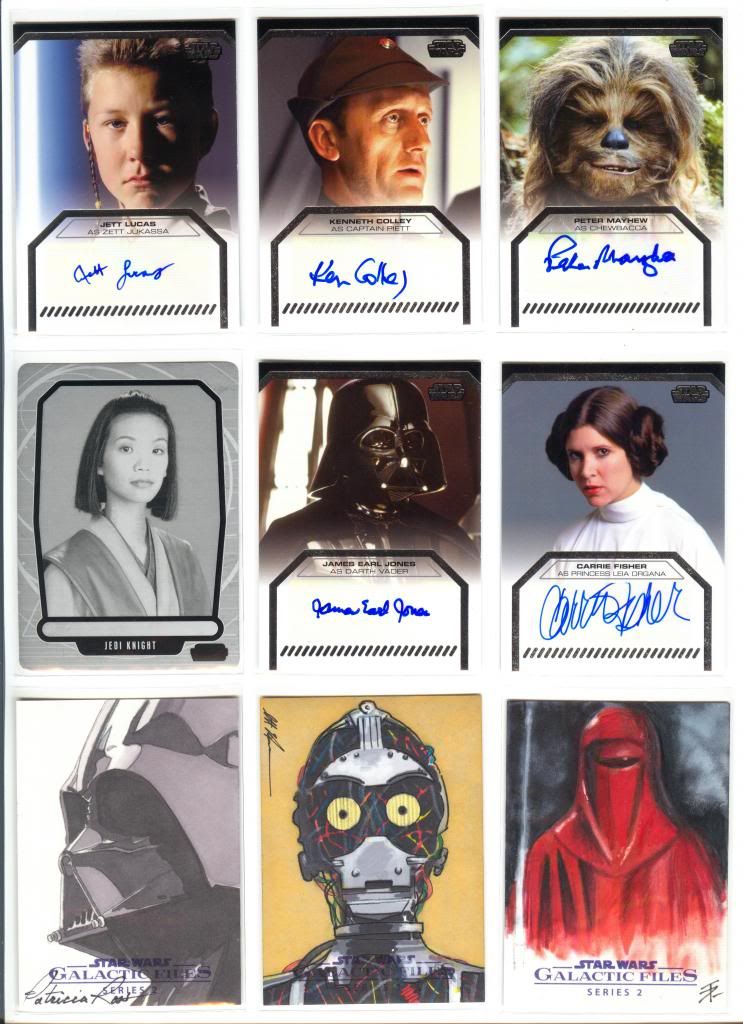 Jett Lucas, Kenneth Colley, Peter Mayhew
Black Plate 422 Bultar Swan, James Earl Jones, Carrie Fisher
Darth Vader by Patricia Ross, C-3P0 by Scott Houseman, Imperial Guard by Tim Proctor.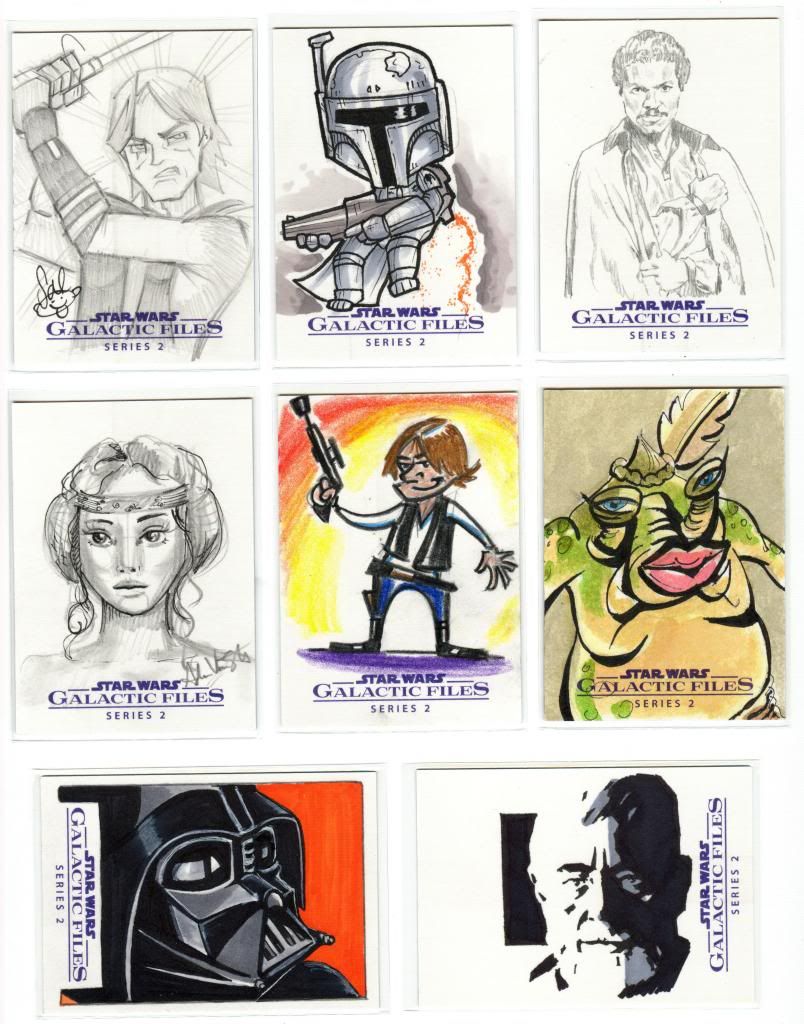 Anakin by Dennis Salvatier, Boba Fett by Mike Vasquez, Lando Calrissian by Bob Stevlic
Padme by ???, Han Solo by Mike Hampton, Sy Snootles by Jeremy R Scott
Darth Vader by Chris West, Obi-Wan by Robert Teranishi.
Ewok by Little House, Darth Nihilus by David Green, ??? by Sian Mandrake
Gold 508, Gold 356, Gold 568
Gold 616.
Case 2:
Obi-Wan by Ashleigh Popplewell, Padme by Angelina Benedetti, Storm Trooper by Denae Frazier
Leia by Lee Lightfoot, Asajj Ventress by Rhiannon Owens, Padme by Jen Mercer
Obi-Wan (Puzzle Panel??) by Charles Hall(?) back of card below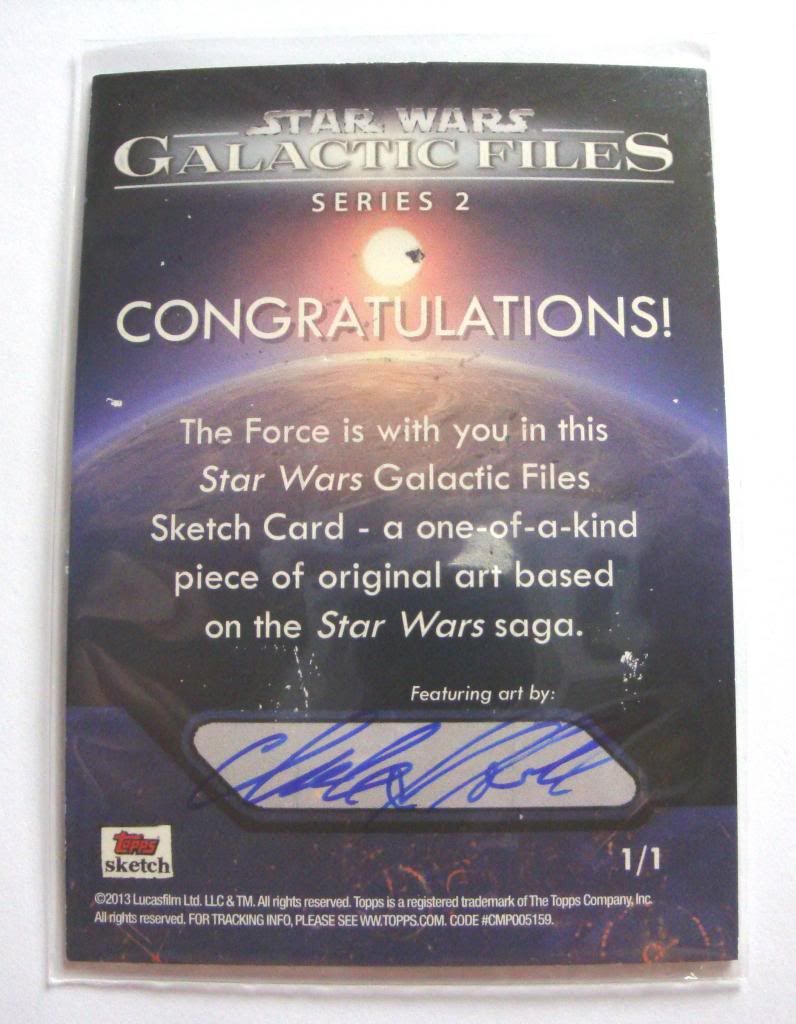 Snowtrooper by B Gallo, Imperial Guard by Jamie Snell, Imperial Guard by Matt (Hobb??)
??? by Rich Molinelli, Leia by Sarah Wilkinson, Bib Fortuna by Nicole Falk
Gold 390, Gold 520, Wampa by (???) Can't quite place the sig.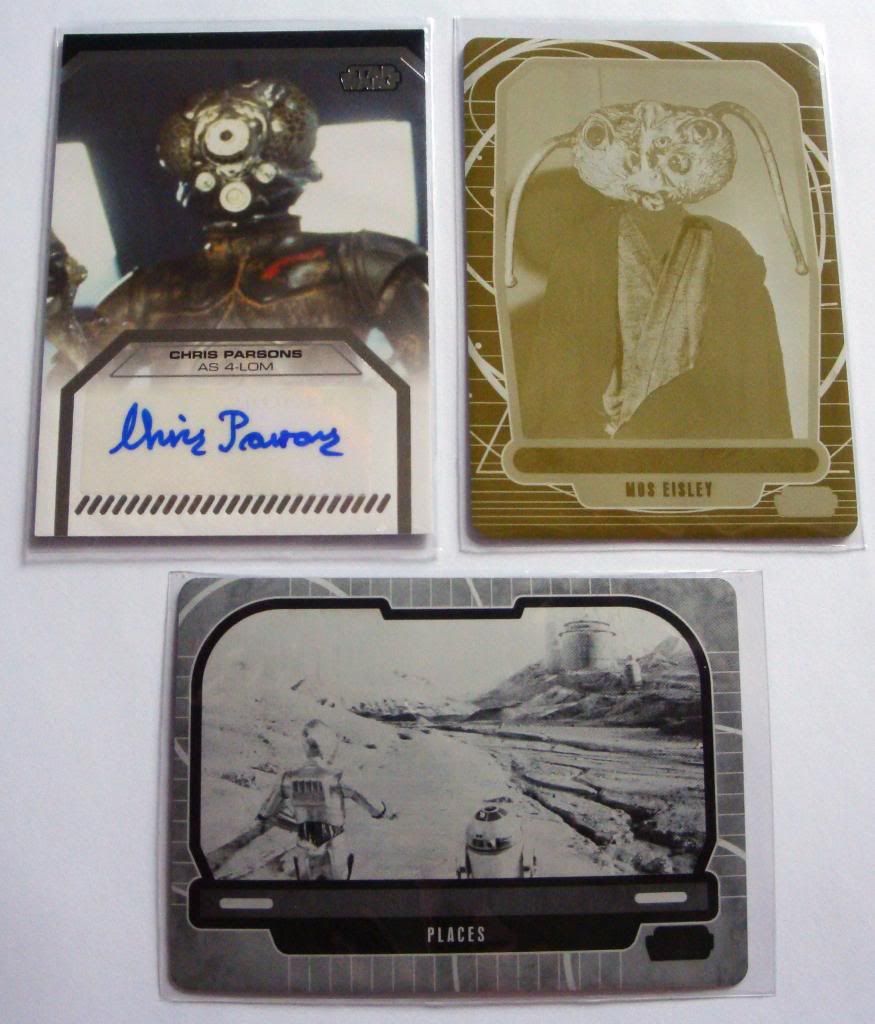 Chris Parsons, Yellow Plate #471 Mos Eisley
Black Plate #666 Jabba's Palace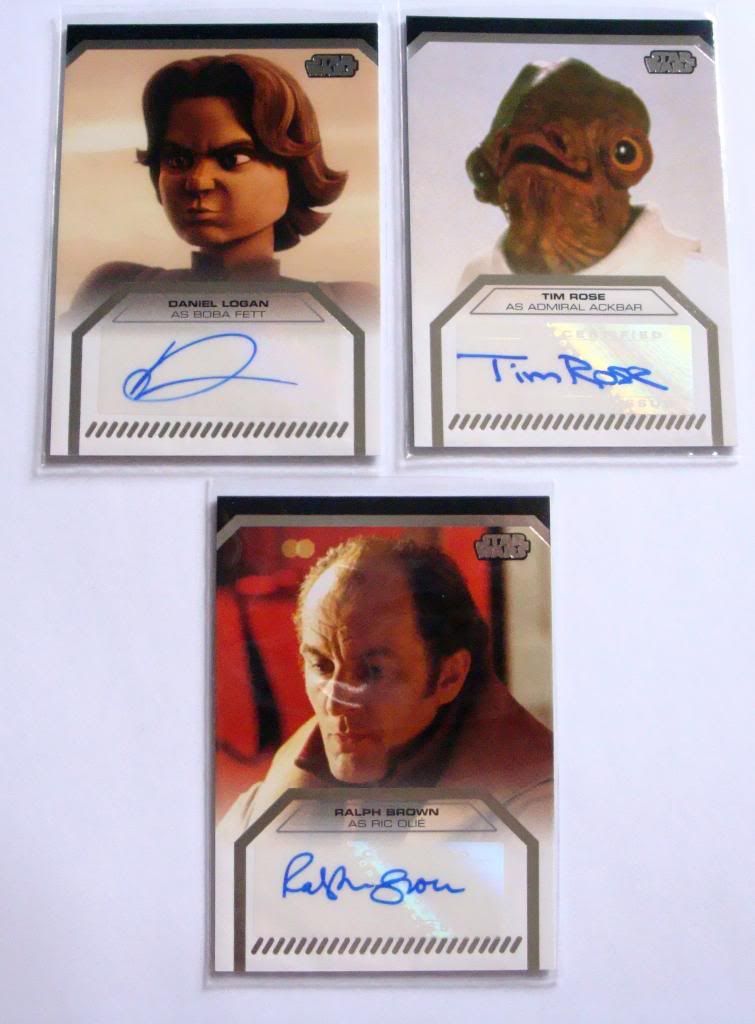 Daniel Logan, Tim Rose
Ralph Brown
Also got 12 medallions total:
MD-3 HAN SOLO
MD-4 CHEWBACCA
MD-10 BAIL ORGANA
MD-12 GENERAL VEERS
MD-17 DARTH MAUL
MD-20 OBI-WAN KENOBI OLD
MD-22 TIE FIGHTER PILOT
MD-23 DARTH VADER
MD-24 STORMTROOPER
MD-25 OBI-WAN KENOBI YOUNG
MD-26 PLO KOON
MD-28 QUI-GON JINN
I got this cool Blue #1 Cover Card Parallel numbered 350/350, which is nice.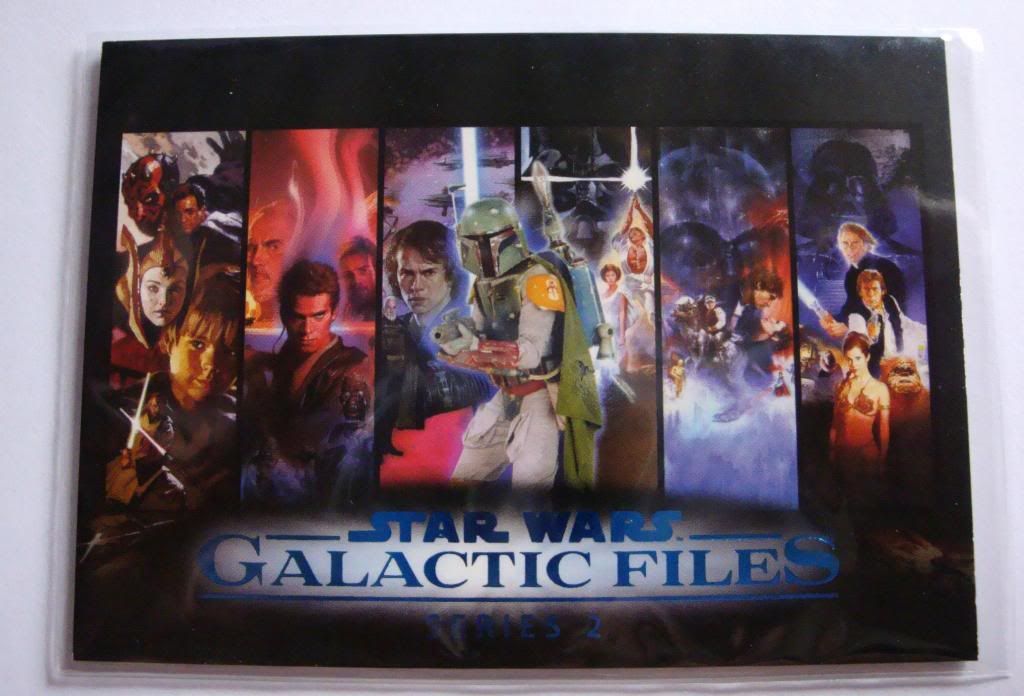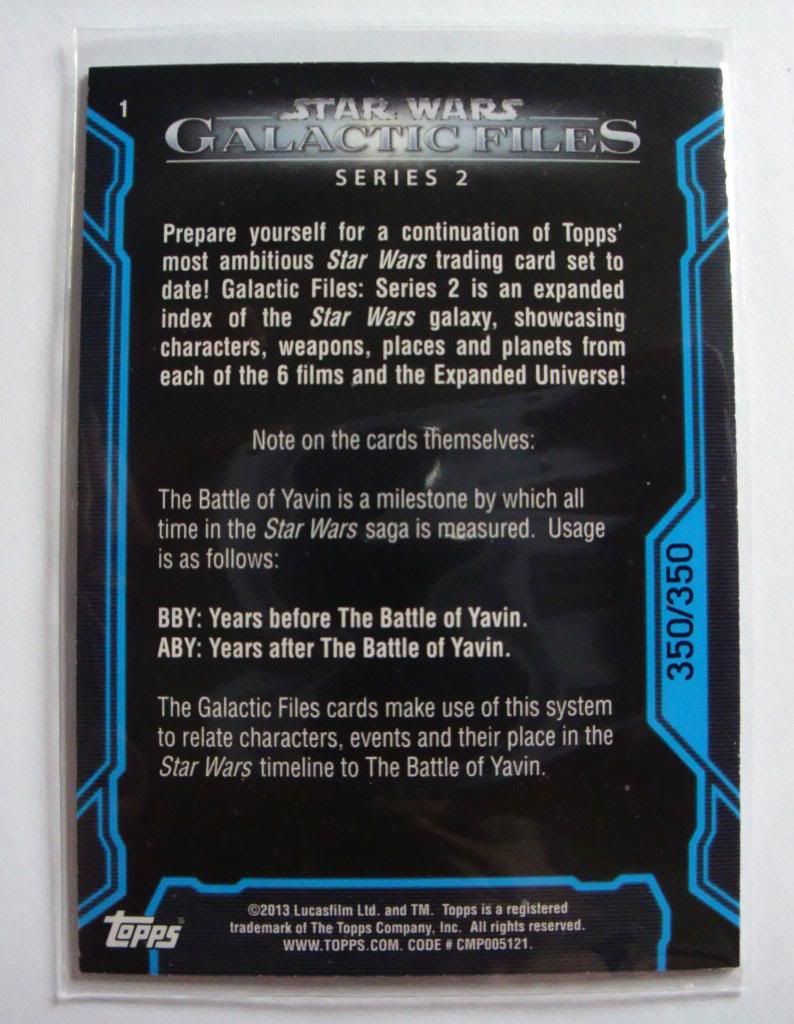 This message has been edited. Last edited by: H_Toser,