Broke 6 more single (not a sealed mini case) boxes of Upper Deck Avengers Assemble today and they were terrific fun- wish that I could find more of this stuff but the price that D and A is charging for them is just too high to justify now. Here are the main pulls:
Memorabilia: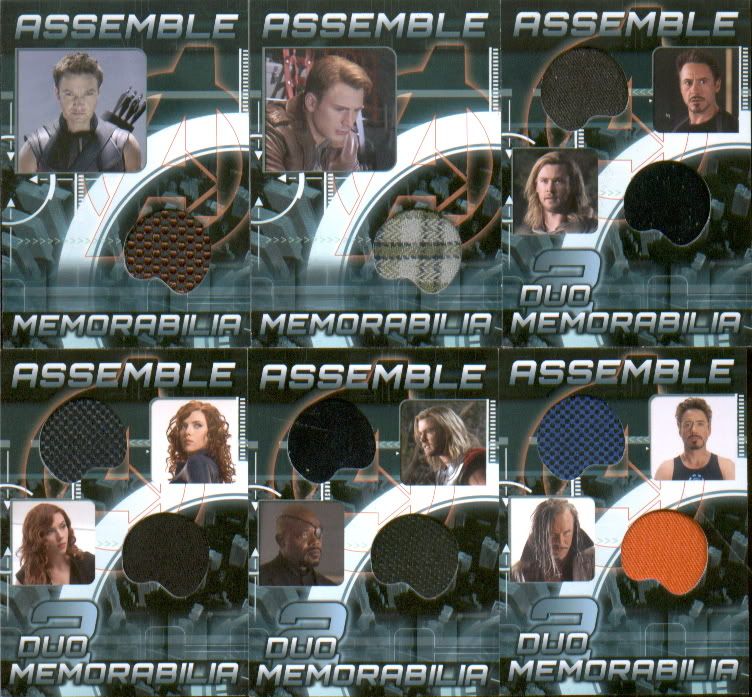 The Hawkeye single is a very cool piece and to get the ScarJo dual was really nice even though it is a spare for me- it will make good trade or sell bait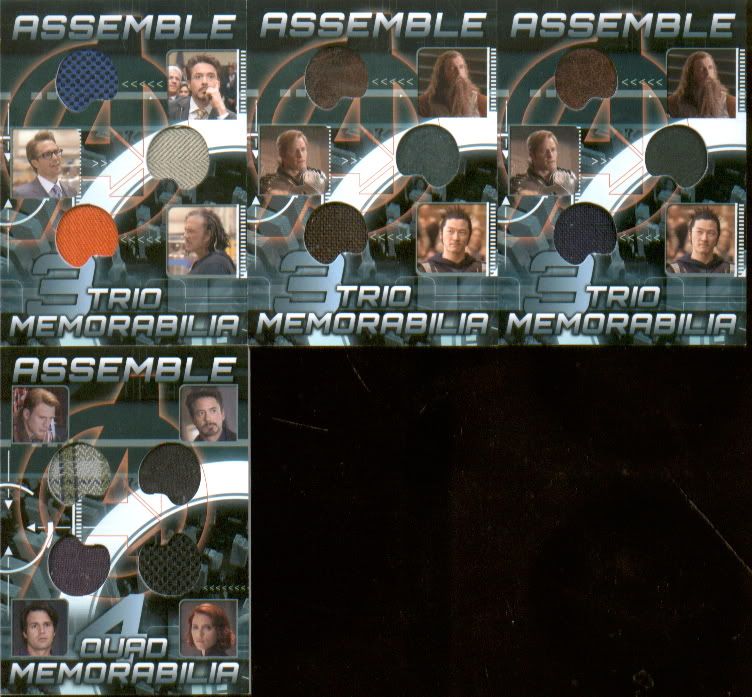 I needed one of the triples and the quad for my set so that was awesome to knock those off the list!
Printing Plates: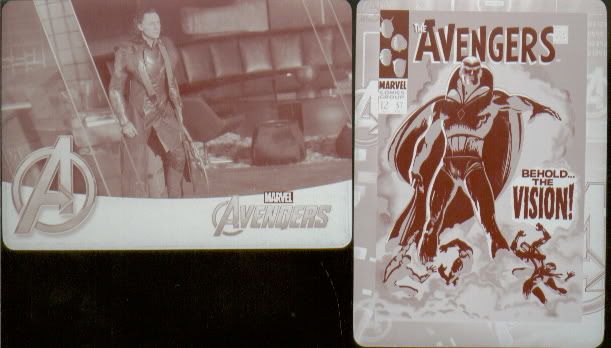 Original comic panel from Avengers #1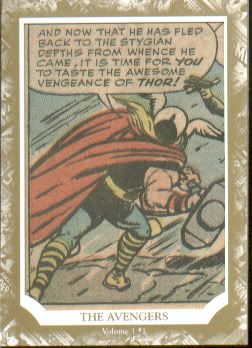 serial numbered 59/84
Autograph: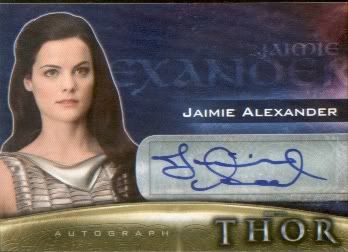 if I couldn't get Thor himself this was the one I wanted next....would have also been happy with Dennings or Smulders.
Sketches: (please help with characters/artists/corrections)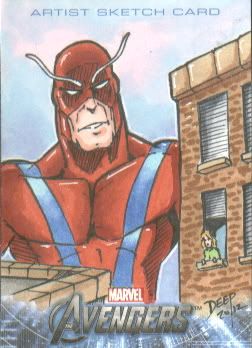 Giant Man by George Deep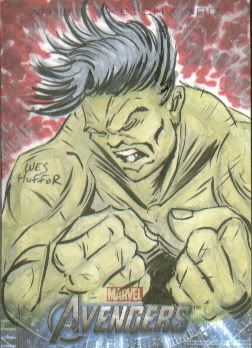 Hulk by Wes Huffor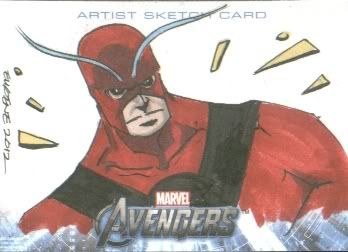 Giant Man by Eugene Commodore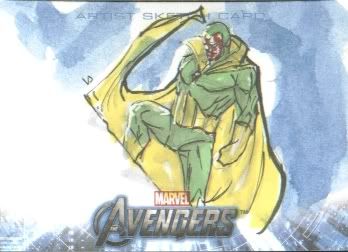 ? by ?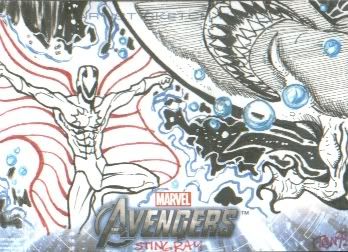 Stingray by Frankie B. Washington likely part of a puzzle
Captain America by Adriana Melo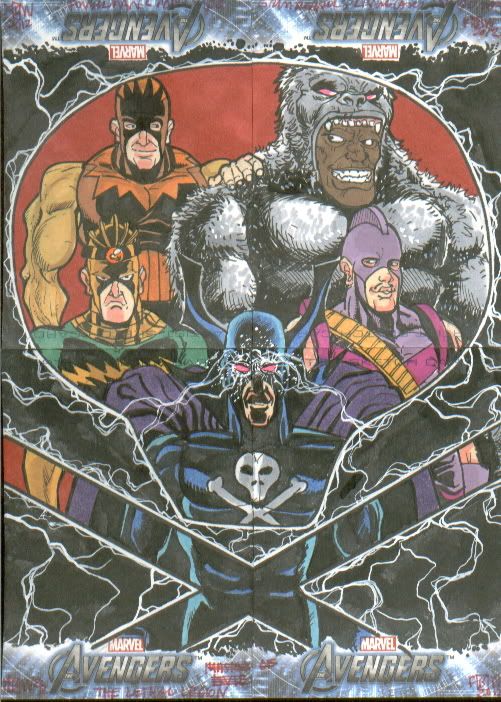 4 sketch puzzle of The Lethal Legion by Frankie B. Washington- my first ever puzzle sketch pull
here is what I still need for costumes- I am willing to buy or to trade:
AS7 Fury
AD2 Hammer/Stark incoming blowout deal
AD6 Black Widow/Fury
AD14 Fury/Coulson
AD24 Hawkeye/Cap
AD25 Hawkeye/Loki incoming ebay
AT5 Cap/Rogers/Cap
AT6 Cap/Thor/Banner incoming blowout deal
AQ2 Cap/Thor/Stark/Hawkeye
AQ3 Hawkeye/Fury/Stark/Romanov
have lots of stuff to trade ready to go.
thanks for the look!
Dave