Received my one box today, #258 of 1500, which I purchased when they first went on sale at 40% off. ( Naturally, the very next day was when they dropped to 50%.
) Anyway, was looking forward to seeing the cards and also hoping for at least one good autograph. I'd say I did alright...
Georgia Moffett as Jenny, the Doctor's Daughter, 18/25
Billie Piper as Rose Tyler!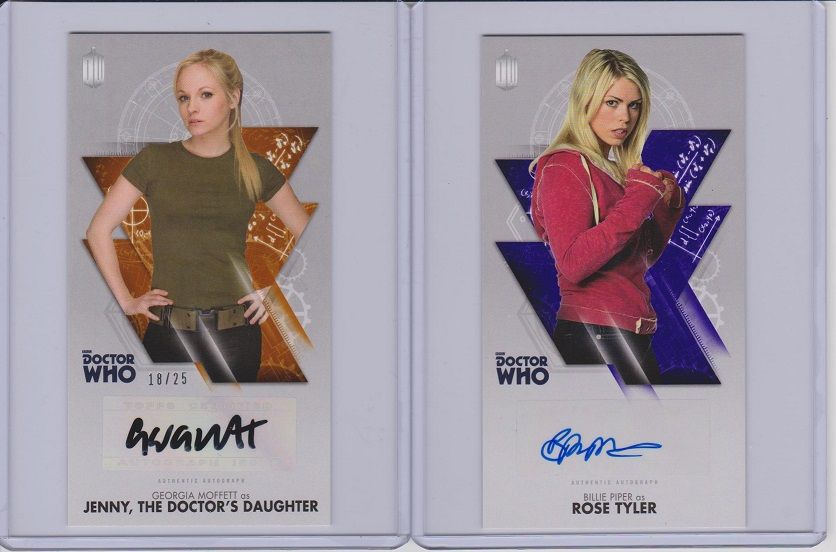 Wow, I usually don't have this kind of luck! Very nice cards, I really like the autograph card design - very clean. A really nice background for the signature. And the base cards are great, too. Nice selection of images from the series, all packaged up in a cool Tardis box.
Now to hunt down a few more Companion autos - namely, Kingston and Barrowman.

____________________
Debi

Reliving my childhood one piece of painted plastic and slab of cardboard at a time.