Got my 20 packs today and this is a fantastic release if you like top quality sketches of beautiful women(and who doesn't
).
I will post pictures tomorrow but each pack had the same 5 base cards,lenticular card and promos for Island Dreams 3 and Nevermore Alice 2 as well as one sketch.Seven of my packs had two sketch cards
.
Base cards,lenticular card and wrapper.The lenticular card changes from an angel to a demon depending on the angle you hold it at.Very cool!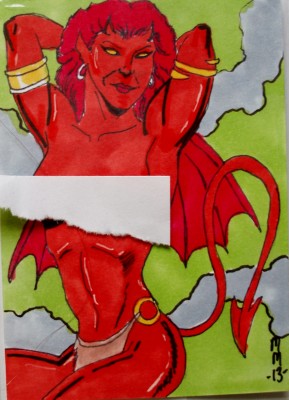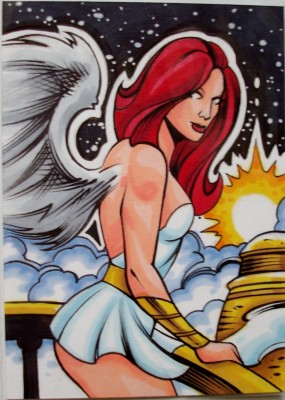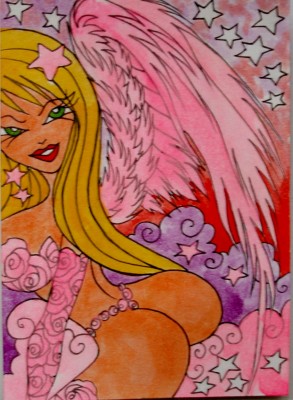 Mark Martino,James Bukauskas,Elisa Chong.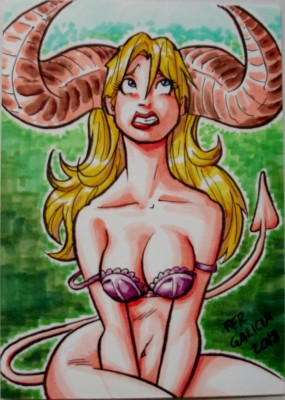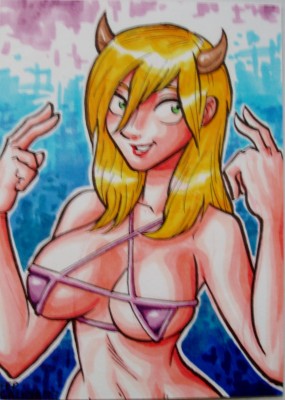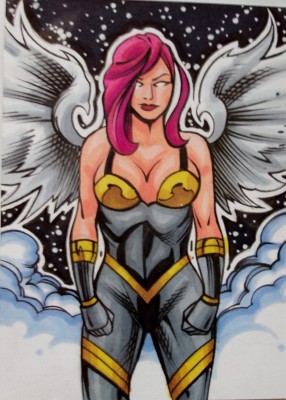 Fer Galicia x 2,James Bukauskas.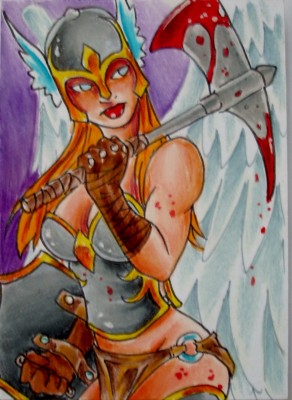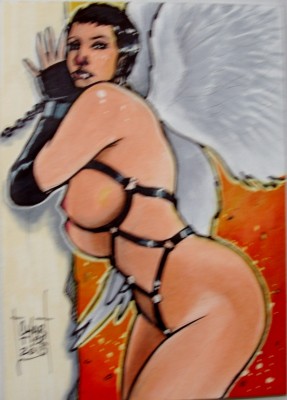 Dreek Owen x 2,Francois Chartier.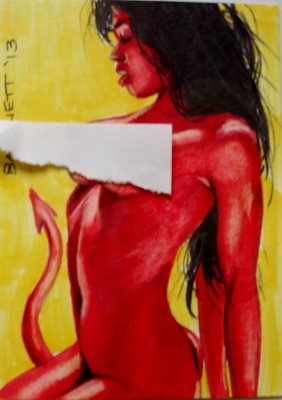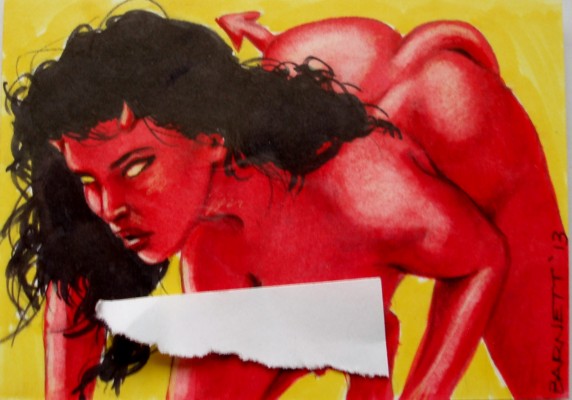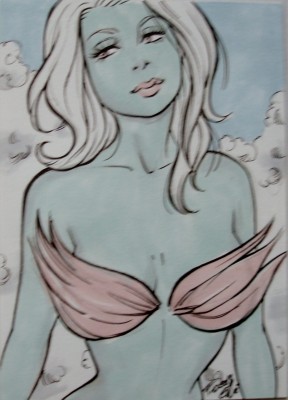 Scott Barnett x 2,Elfie Lebouleux.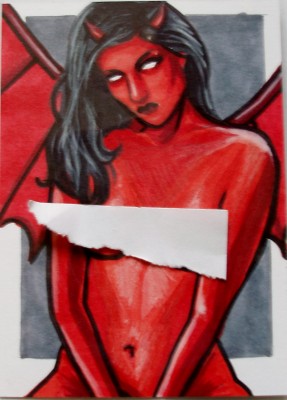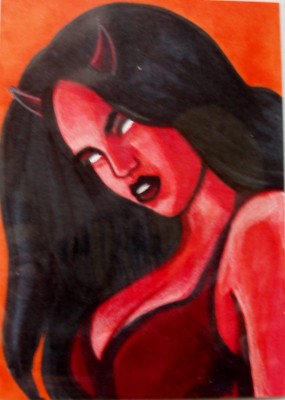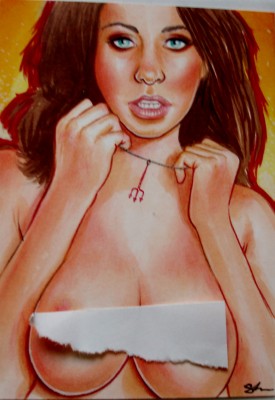 Ashleigh Popplewell x 2,Shane McCormack.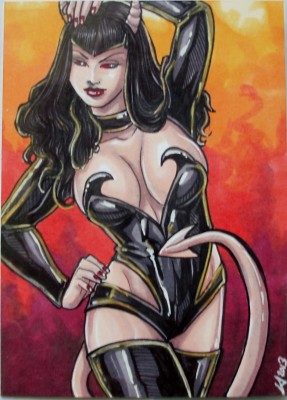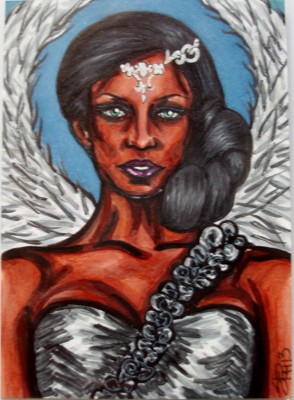 Lynne Anderson x 2,Stephanie Rosales.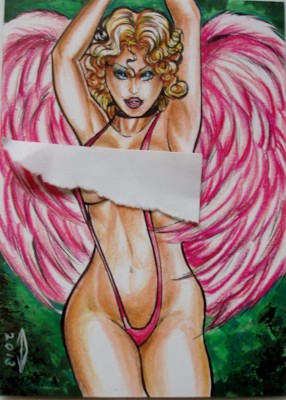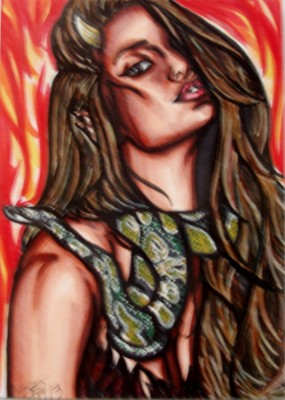 Anthony Hochren x 2,Stephanie Rosales.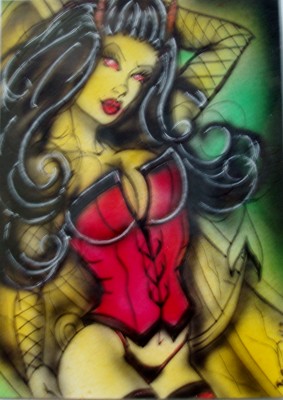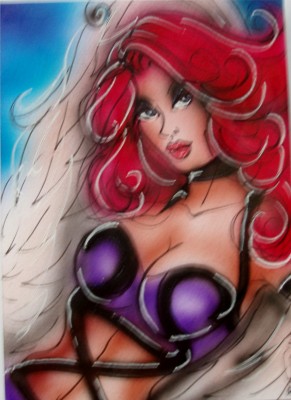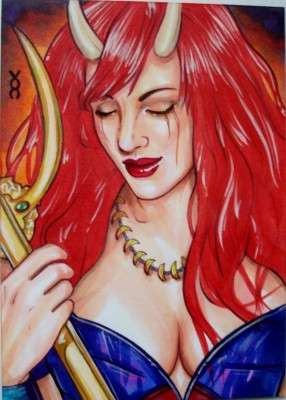 Bianca Thompson x 2,Veronica O'Connell.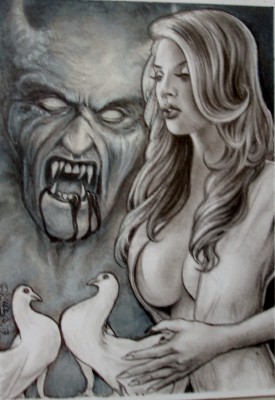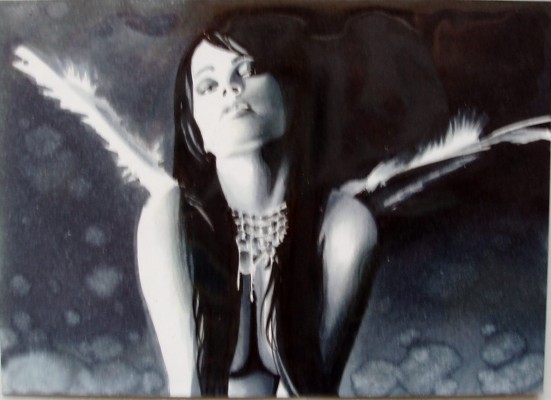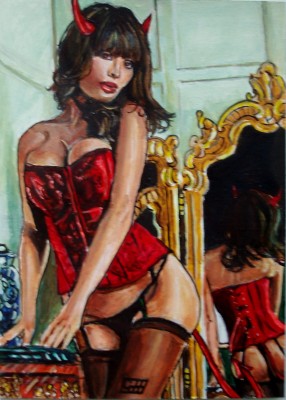 J D Seeber,Gary Kezele,Gavin Hunt.
This message has been edited. Last edited by: Triple-Frog,